Preparing to Graduate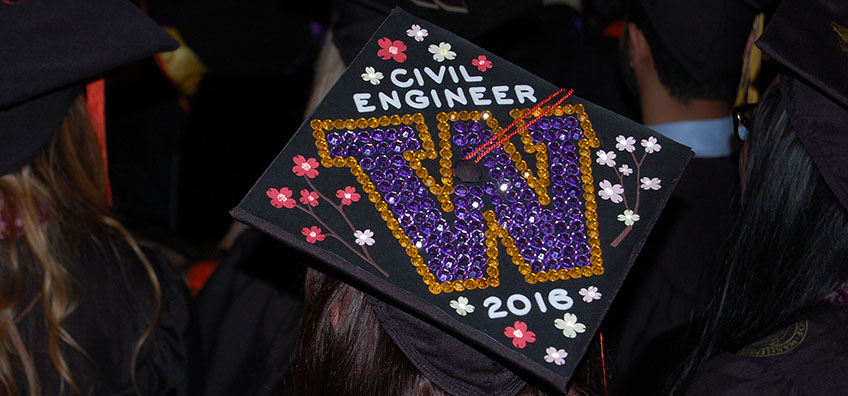 Graduating undergraduates must complete several items prior to graduation, which are detailed below. Congratulations to all upcoming graduates; we hope you will stay in touch!
Apply for your degree
In order to formally graduate (i.e., earn your degree), students must apply for their degree. Upon completion of degree requirements, the degree will be posted to the student's UW transcript. Approximately two quarters prior to the quarter you intend to graduate, please contact your CEE Undergraduate Adviser at ceadvice@uw.edu.
Graduation events
Students are invited to attend both a CEE Department Graduation Celebration and the UW Commencement Ceremony.
UW Commencement Ceremony »
All CEE graduating students are invited to join their peers from across campus at the UW Commencement Ceremony at Husky Stadium.
CEE Department Graduation Celebration »
All CEE graduating students are invited to participate in the CEE departmental celebration, where they will be recognized by the department chair and faculty and have an opportunity to celebrate with classmates.
Graduating class photos
Every year, the CEE Department organizes a group photo of all undergraduate seniors who will be graduating.