Undergraduate Senior
Civil Engineering
"It's a popular answer, but I love how cohorts take all of their junior year classes together, and the community it allowed me to build with my fellow CEE students junior year."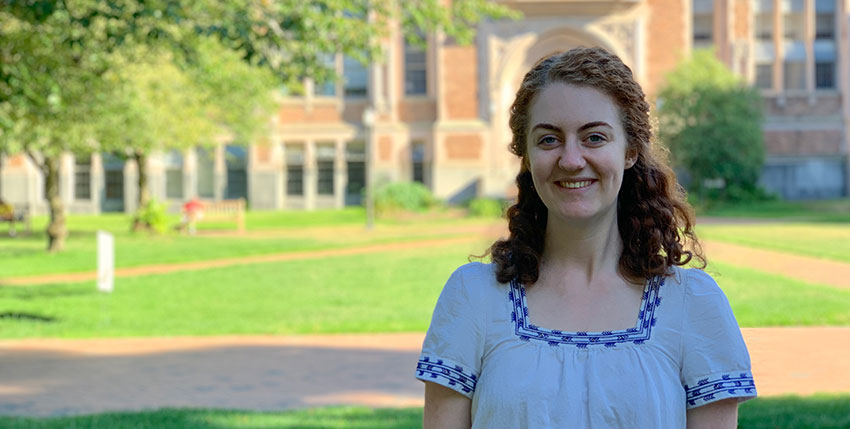 Student name:
Emma Van Orden
Degree:
Civil engineering
Why engineering?
I took an online quiz in my junior year of high school where I filled out my strengths and the system gave me a list of career options. Civil engineering was the third suggestion on the list, and after some research and making the decision to pursue a career in this field within about fifteen minutes, I haven't changed my mind since!
Why CEE?
I was drawn to civil engineering because of the opportunities to pursue important, large-scale challenges. I was never drawn to buildings and bridges, but instead the planning efforts and construction projects that civil engineers do to support society. This is why I gravitated toward both transportation and environmental engineering, which are seemingly very different, however in both disciplines engineers work with complicated systems to improve people's everyday lives.
What do you enjoy most about the program?
It's a popular answer, but I love how cohorts take all of their junior year classes together, and the community it allowed me to build with my fellow CEE students junior year. I also truly appreciate how much the professors and administrators care about students in this department. The amount of time and energy put into listening to student feedback and offering extra help when needed is admirable.
Area of interest
I am pursuing a career in water, with particular interest in wastewater and water resources engineering.
Internships?
The summer after my freshman year I worked for the City of Bellevue Transportation Department as a Traffic Engineering Intern. I stayed there for two years working part-time during the school year, gained tons of CAD experience, and got a sense of what being an engineer in the public sector looks like. While I loved my first internship and the people I worked with, I knew after a year of working there that while transportation was still a field that interested me, I would be more happy working in environmental engineering. Now I work for Brown and Caldwell as a Water Resources Intern gaining hands-on hydraulic modeling and GIS experience, and I feel confident that this is the right field for me.
Activities?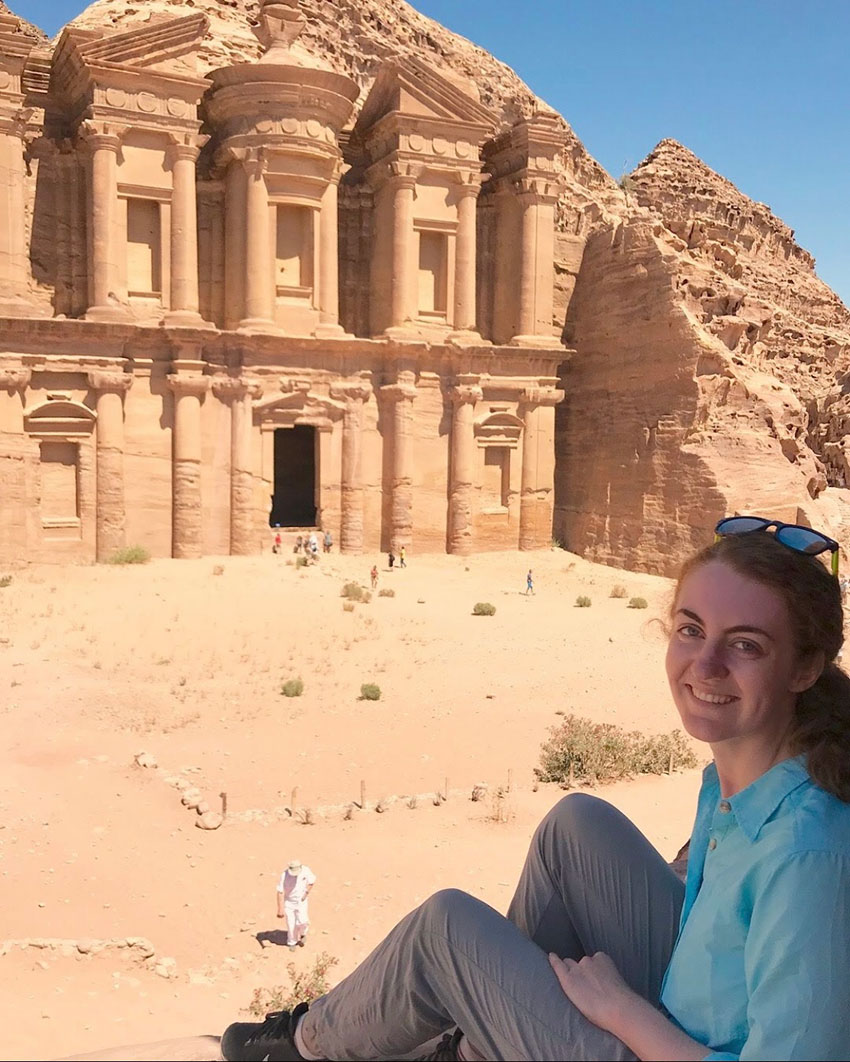 I am currently the president of the American Society of Civil Engineers UW chapter. Last year as the outreach chair, my primary role was scheduling lunch and learn events for our student chapter, but our officer group collaborated on and volunteered as a team for all of our big events. We also had the opportunity to travel to Honolulu for the ASCE Workshop for Student Chapter Leaders conference, where I spoke with students from dozens of west coast schools to develop ideas for how to improve our student chapter, and share my experiences as a student leader. This year as president I am helping plan the Pacific Northwest Regional Competition for concrete canoe, which our UW chapter is hosting in April 2020. With an anticipated $70,000 budget for a full weekend of events and an anticipated 400 students coming to our campus, we have a big year of planning coming up!
Additionally, I participated in the CEE-led Jordan study abroad program last summer, which was really the tipping point in making me sure that I wanted to work in water resources engineering.
What is your dream job?
I'd love to work for a consulting firm like the one I'm at now on projects involving the "one water" approach to combining wastewater and water resources into one discipline.
Any advice for prospective students?
Focus on the area of civil engineering that interests you, but don't neglect the disciplines that you aren't pursuing as your official career or job title. Every civil engineering project is interdisciplinary, and even in my water resources engineering internship I've applied information I learned in my construction and geotechnical engineering classes. Our department has some amazing faculty, so take advantage and learn as much as you can while you're here!