Julian Yamaura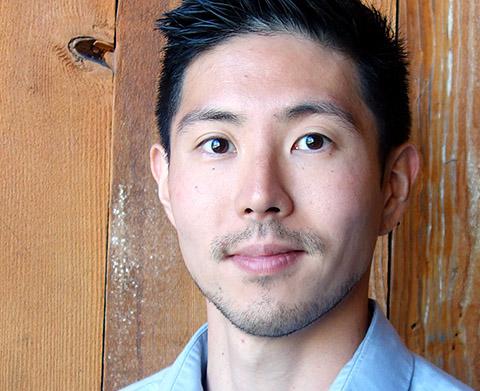 How did you first become interested in engineering?
As a child, I often crafted my own toys using my imagination. I would scavenge around the house collecting things like paper towel rolls and cardboard to make ninja turtle action figures that I couldn't afford. I got so good at making these types of toys that soon I had friends asking me to make them one, too. So as a child, I decided that I wanted a career that appreciated creativity and allowed me to make things with my hands. In high school, I had the opportunity to visit Milan, Italy. I visited the Milan Cathedral and joined a tour group that took us through a rather long tour of the cathedral. The scale and size of the cathedral was breathtaking. It amazed me that the grand columns, flying buttresses, and the many life-like statues were all carved from large blocks of stones. I found out from the tour guide that architects and engineers from many different generations created the cathedral. That's when I became interested in architecture and engineering.
What UW CEE program are you currently enrolled in?
I am pursuing a Ph.D. in Construction Engineering.
What year in school are you?
I've been in the PhD program for about 3 years now.
Why did you choose UW CEE?
I chose the CEE department at UW because of the staff and faculty. I previously earned my bachelor's degree at UW CEE in 2009 and master's degree in 2010. The undergraduate program adviser and construction engineering professors were all very approachable and showed genuine interest in my academic path. My goal was to get a job in the construction industry and they all provided me with great advice to set me up for success.
What do you enjoy the most about the program?
I've been given many opportunities to teach construction related courses in the program. I've also had the opportunity to do research promoting modern technology to the construction industry. These tasks have allowed me to meet many interesting students, professors and industry personnel. I've really enjoyed learning so much from these interactions.
What aspect of the field are you particularly interested in?
My interests are primarily focused in the construction industry. I've had a lot of fun working for construction companies building heavy civil infrastructures like wastewater treatment plants, avalanche bridges and roadways.
If you've been involved in research, what have you worked on?
I'm currently researching how modern technology, like tablet computers and unmanned aerial vehicles, can improve project inspection and project management. Working in the construction industry, I've realized that much of the inspection, administrative, and business process still rely on a pen-and-paper approach and use old legacy database systems. My hope is that this research can identify ways to implement such technologies to improve these processes.
What do you hope to do after graduation?
I hope to be an instructor and engineering consultant after graduation.
Any advice for prospective students who are considering UW CEE?
It can be tempting to choose a specialty in CEE early on. My advice is to explore and learn as much as you can from all CEE specialty areas. Specialties like construction engineering require you to be proficient in other specialties like structural and geotechnical engineering. Also, start thinking about internships as soon as you are admitted into the program. My internship experience verified my passion for construction engineering and allowed me to gain hands-on experience which can be difficult to obtain in academia.