X-ray Computed Tomography Facility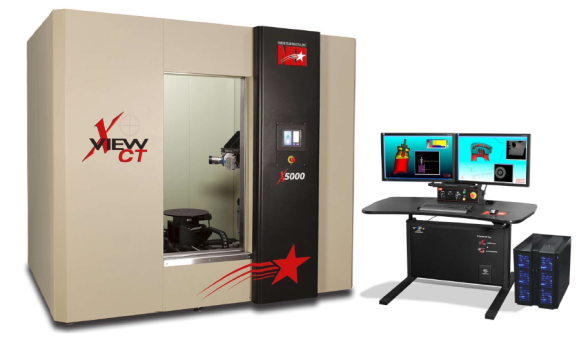 Image courtesy of NSI, Inc.
Featuring the largest CT scanner on campus, the Computed Tomography Facility (CTF) provides access to an NSI X5000 scanning system, a powerful instrument used for visualizing internal components of solid objects. This interdisciplinary tool offers researchers a method of non-destructive testing and is widely utilized by engineers, biologists, anthropologists, earth scientists and others. Depending on your needs, the CT scanner offers:
2D X-ray images
3D computed tomography models
Digital information on geometry and density
The computed tomography facility is located in More Hall, Room 31.
Capabilities
Below are suggested uses for the CTF. Note that for simple 3D models, other instrumentation may be more appropriate.
Electronics
Biology
Castings/manufacturing
3-D printed components (additive manufacturing)
Medical devices
Aerospace
Industry Use
The CTF is available to other universities, government agencies, private companies and the general scientific community. Scans are performed by trained engineers. The scanner operates as a cost center, which charges an hourly fee for use. If interested, please contact one of the four engineers below, depending on specialization needed:
Hourly Use Rates
Service

Internal (UW budget #)

External

Setup & scan

$46/hour

$375/hour (includes staff time)

Reconstruction

$33/hour

Training & staff time

$38/hour (add'l to service rate)

Post-processing (VGStudio)

$19/hour
The posted rates are effective August 1, 2017. All active users will receive notification when periodic rate changes occur.
Learn More