Environmental Engineering Analytical Center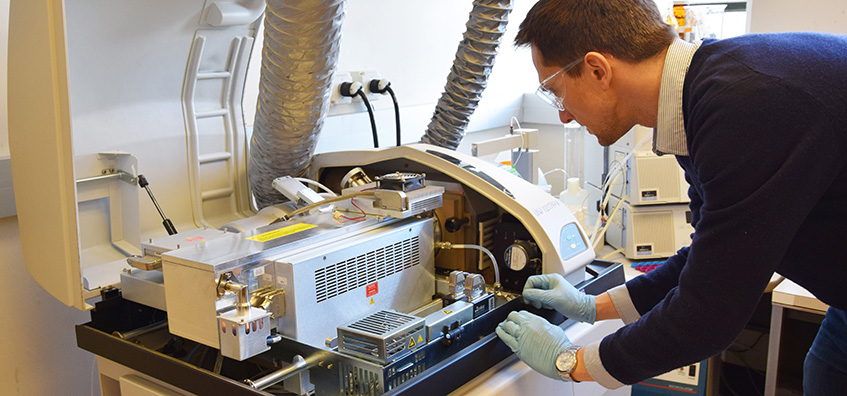 A researcher in the Environmental Engineering Analytical Center uses the ICP-MS to determine the concentration of dissolved metals in solutions.
The Environmental Engineering Analytical Center (EEAC) provides analytical instrumentation to support research at the University of Washington and beyond. Instrumentation enables the detection and quantification of trace level environmental contaminants, including metals, volatile and semi-volatile organic compounds, inorganic anions, carbon/nitrogen in water, and other pollutants or components of the environment. The facility is available for use under EEAC staff supervision. EEAC staff may be hired for instrument operation, training, method development, or sample prep. Clients are generally responsible for providing their own columns and consumables.
Industry Use
The EEAC is available to other universities, government agencies, private companies and the general scientific community. The facility operates as a cost center, which charges an hourly fee for use, detailed in the rate schedule. If interested, please contact EEAC Manager Sean Yeung.
Available Instrumentation