Do you want to make a difference in the world? From combating the climate crisis to reducing the impact of natural hazards to designing solutions that support an equitable future, civil and environmental engineers solve problems and critical challenges to build the world of tomorrow.
The UW Civil & Environmental Engineering (CEE) Department prepares students with the technical skills and leadership abilities needed to design, build and maintain solutions that increase resilience and sustainability in the built and natural environments — and ultimately improve people's lives. Through coursework and research, students learn how to design and develop solutions for society's most pressing problems, called Grand Challenges. In their future careers, CEE students will be empowered to:
Design for a changing climate
Engineer for socioeconomic and environmental justice
Create resilience to natural hazards
Build sustainable infrastructure

81%
of CEE students have paid summer internships lined up during their junior year

79%
of CEE alumni who have been working in the field for 1-3 years are very satisfied with their job

74%
of seniors receive job offers prior to graduation
What do civil and environmental engineers do?
In a highly collaborative field, civil and environmental engineers work closely with professionals from many disciplines to design and complete projects that address society's basic needs and greatest challenges.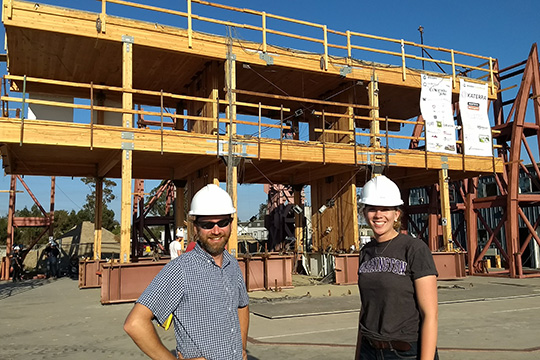 What do civil engineers do?
Civil engineers plan, design, construct and manage major public and private infrastructure and facilities, including buildings, roads, airports, bridges and water treatment facilities.
Types of jobs:
Structural engineer

: Design buildings and infrastructure to be resilient to natural hazards, such as earthquakes.

Water resources engineer

: Manage the water supply for human consumption, environmental demands, agriculture, energy and fishing.

Transportation engineer

: Keep goods and people moving by solving transportation challenges.

Construction engineer

: Design and manage large-scale construction projects.

Geotechnical engineer

: Ensure the stability of built structures by defining soil and foundation capacity and/or assess landslide and slope failure risk.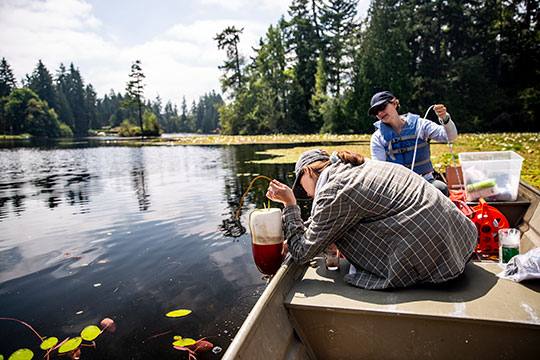 What do environmental engineers do?
Environmental engineers utilize scientific and engineering principles to improve the quality of the environment. They safeguard the world and its people from environmental impacts caused by natural and human activities.
Types of jobs:
Air pollution control

: Reduce, eliminate and mitigate emissions into the atmosphere of substances that can harm the environment or human health.

Water and wastewater engineering

: Design and operation of systems for drinking water, wastewater and stormwater management; Forecast water supplies, control flooding and manage water resources.

Environmental sustainability and industrial ecology

: Re-engineer industrial processes, infrastructure and energy production to incorporate circular economy, resource recovery and green design.

Waste management and site remediation

: Ensure the storage, treatment and disposal of municipal and industrial wastes, and oversee resource recovery.
Providing students with an exceptional academic experience is a hallmark of the CEE Department. From smaller cohort-style classes to award-winning teachers who know students' names, the personalized approach is appreciated by students. In a survey, 86% of recent graduates rated their time in the CEE department as either good or excellent.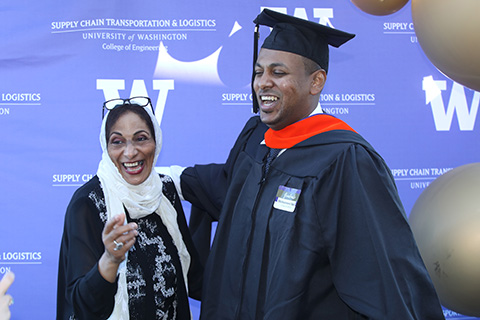 Close-knit community

Smaller classes, together with a cohort model that groups students into learning communities, help students get to know their classmates. Students report that this structure allows them to make friends who they study and collaborate with on class projects.

Teaching excellence

CEE faculty bring world-class research and professional experience to the classroom. In recognition of this, they are frequently honored with College of Engineering teaching awards. In a student survey, 90% of recent graduates rated the value of departmental courses as either good or great.

Hands-on internship experience

To gain real-world experience, students are encouraged to pursue internships. Typically, 81% of CEE students have paid summer internships lined up during their junior year.

Learn more about student internships

CEE students get outside!

From fieldwork to field trips, CEE students get outside on a regular basis. They visit glaciers, construction sites, dams and more.

CEE addresses big issues in society

The CEE program is crafted around the big issues in civil and environmental engineering that the world cares about: climate change, sustainable and resilient infrastructure and socioeconomic justice.

Learn more about Grand Challenges

Students become well-rounded engineers

Employers tell CEE faculty that the best engineers are broadly informed in their field. Therefore, CEE provides a breadth of courses, from drinking water treatment to traffic engineering, all in one major.

We are the civil and environmental engineering engine of Washington

While CEE graduates work around the world, Washington state overwhelmingly counts on our graduates to provide critical services and infrastructure: houses, buildings, roads, bridges, piers, avalanche control, stream restoration, water treatment, sanitation, salmon habitat and more.

Student scholarships

The CEE department offers a variety of merit and need-based

scholarships

for new, transfer and continuing majors. Each year, students receive scholarships in varying amounts totaling more than $400,000.
Explore more about CEE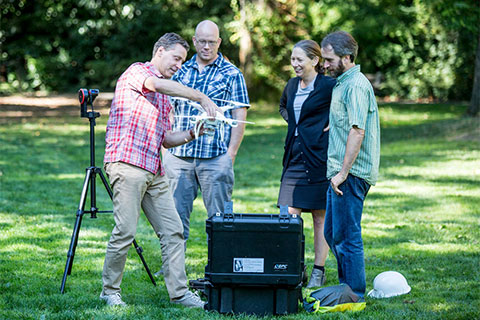 Faculty
From teaching awards to research breakthroughs, CEE faculty are high achievers. They also have high standards when it comes to preparing students for a successful future.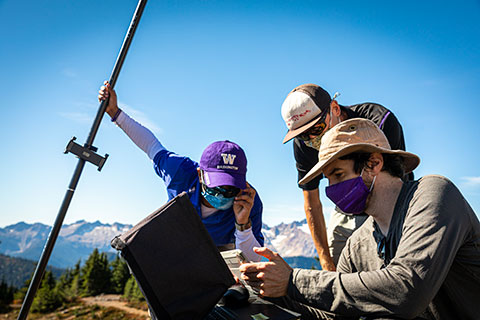 Research
CEE faculty and students conduct cutting-edge research on a variety of topics, and are committed to designing solutions for the future by addressing pressing societal needs.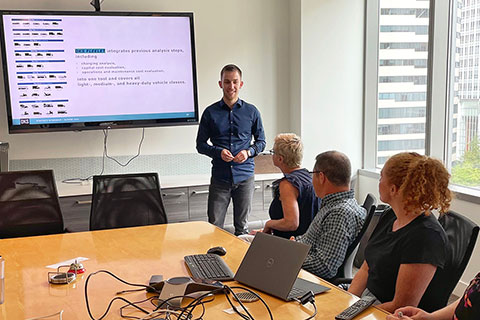 Investing in internships
Every summer, CEE students gain valuable experience, from learning technical skills to solving new challenges to making connections in the field.
Outside of the classroom, students hone their skills through a variety of clubs and organizations for future engineers. Typically, about two-thirds of CEE students participate in UW chapters of professional organizations and competition clubs, which allows them to dive deeper into specific engineering topics, network with professionals and make connections that often help them land their first engineering job.
Students venture outside of the country, too. This allows them to step out of their comfort zone and problem-solve both everyday hurdles and big challenges, as well as gain an international and historical engineering perspective.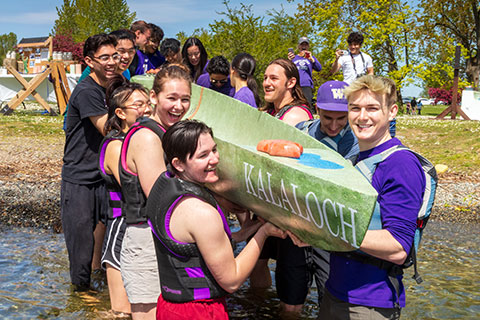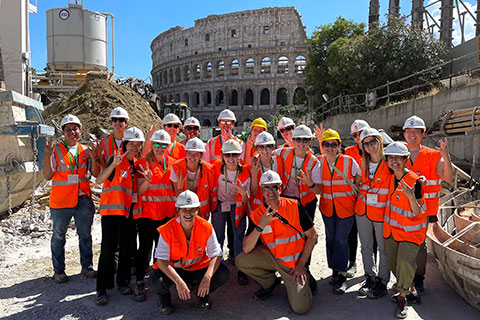 Study abroad
CEE faculty lead two popular study abroad programs. In Engineering Rome, students explore engineering through the ages at one of the most historical sites in the world. In the Grand Challenges Impact Lab India, students learn to address global problems facing humanity.
Student spotlight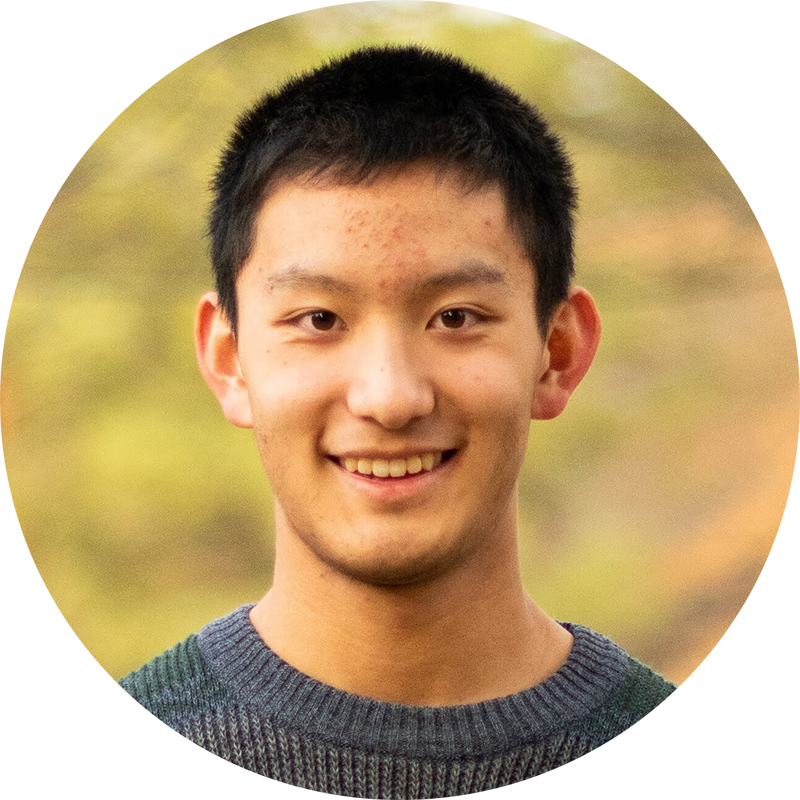 "The CEE department offers many opportunities in all areas and is very flexible in allowing students to explore their engineering interests. Most importantly, the department is devoted to helping students succeed and reach their full potential."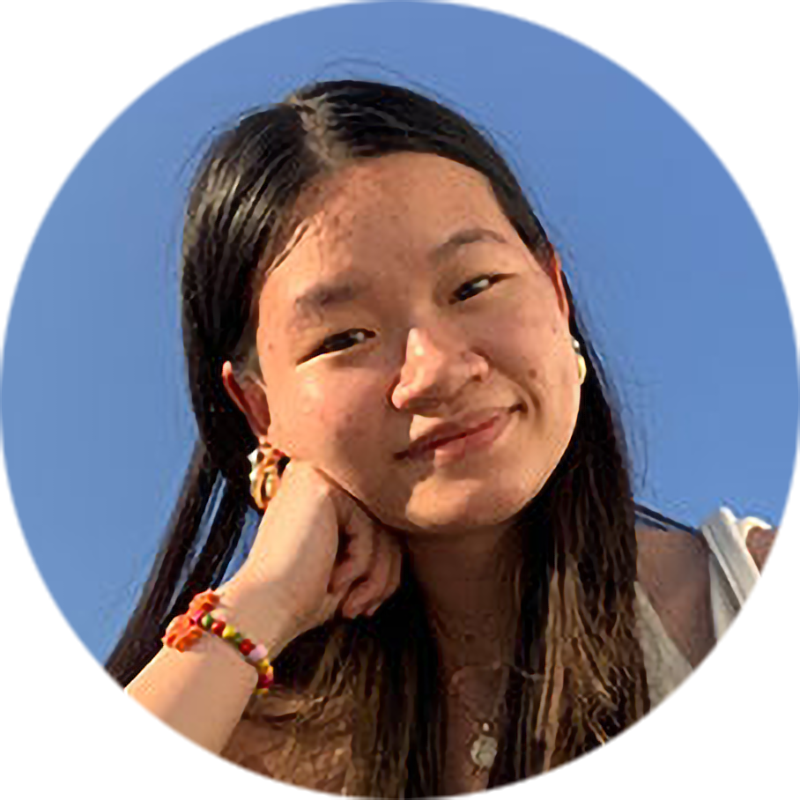 "I am very much looking forward to the cohort model. The program I came from, STARS, also is based on a cohort model and I very much attribute that kind of structure to me being able to make so many close and dear friends."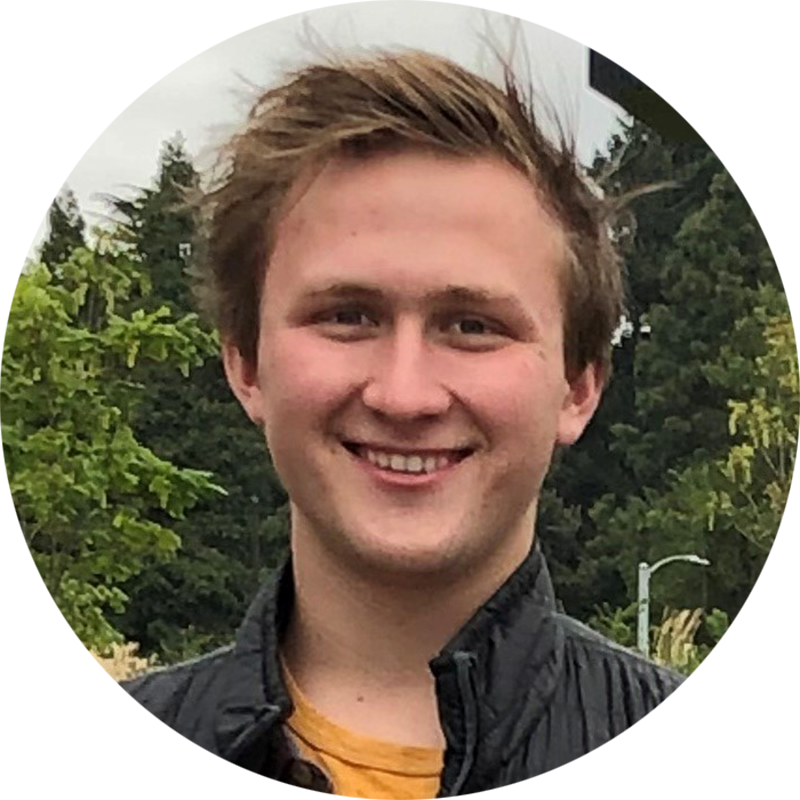 "The CEE community is impressive. I greatly appreciate the job and internship opportunities that are relayed to us often and the availability of staff to discuss anything that is needed."
The job market for civil and environmental engineers remains excellent. 74% of seniors receive job offers prior to graduation. But just as importantly, CEE graduates are happy with their careers and report high levels of job satisfaction. Based on job availability, salary and cost of living, Seattle is the eighth best city for civil engineers to start their career, according to the American Society of Civil Engineers (ASCE).
70%
of CEE alumni who have been working in the field for 1-3 years are very satisfied with their job, according to a 2021 graduate survey.
85%
of civil engineers said they were satisfied or very satisfied with their jobs in a 2022 ASCE survey. This was attributed to advancement opportunities and financial compensation, as well as telework options, healthcare and retirement programs.

Salary statistics
Engineers have one of the highest average entry-level salaries and consistently high median pay compared to other majors.
$78,000
Median starting annual salary for CEE students
An 8% increase from 2022.
$88,000
Median annual wage for civil engineers nationwide for all career stages*
*Bureau of Labor Statistics
$96,000
Median annual wage for environmental engineers nationwide for all career stages*
*Bureau of Labor Statistics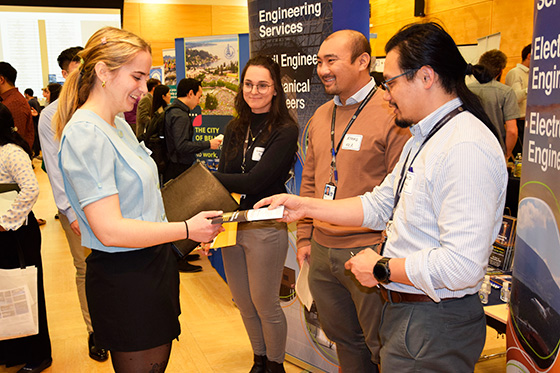 Career fairs
Setting students up for success is a priority of the CEE Department. To help students make valuable connections with industry representatives, two annual career fairs feature a variety of employers, from construction to transportation to environmental engineering firms. Held on campus in the fall, the events allow students to explore internship and job opportunities.
CEE Career Fair
UW Construction Management Career Expo
Where do CEE alumni work?
Environment, sustainability and energy

Jobs:

Climate change/adaptation, renewable energy, water treatment, sustainable infrastructure, sustainability, environmental chemistry, hydropower

Employers:

Parametrix, Seattle Public Utilities, TRC Companies, UNICEF, AESI, Anchor QEA, Army Corps of Engineers, Northwest Hydraulic Consultants

Infrastructure, transportation and society

Jobs:

Project management, construction, structural design, earthquake engineering, transportation design, urban planning, air and water quality facilities, site remediation, sustainability, habitat restoration

Employers:

Jacobs, WSP, HDR, GeoEngineers, KPFF, Magnusson Klemencic, Kiewit, Stacy and Witbeck, Perteet, Sound Transit, Walsh Group, WSDOT, AESI, Anchor QEA

Air and space

Jobs:

Aircraft/spacecraft structural analysis, air quality engineering, air pollution control, air dispersion modeling

Employers:

Boeing, SpaceX, Department of Defense, Geosyntec

Computing, data and digital technologies

Jobs:

Mathematical modeling, transportation data and technology, smart cities, big data, remote sensing, data analysis

Employers:

Amazon, Google, Uber, Zillow, Thornton Tomesetti

Health and medicine

Jobs:

Drinking water treatment, air pollution control, health facilities construction, active transportation

Employers:

Puget Sound Clean Air Agency, Aspect Consulting, Clark Construction

Robotics and manufacturing

Jobs:

Construction materials, tunneling, 3D printing, demolition, autonomous vehicles/robots

Employers:

Lane Construction, Traylor Brothers, Kiewit, Clark Construction, WSDOT
How to apply & contact an adviser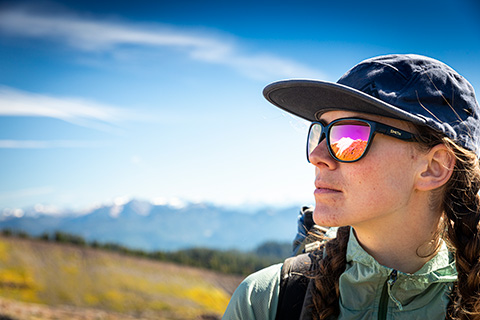 Undergraduate admission
Learn about the application process, including the many pathways for admission. We look forward to having you join us in making a difference in the world!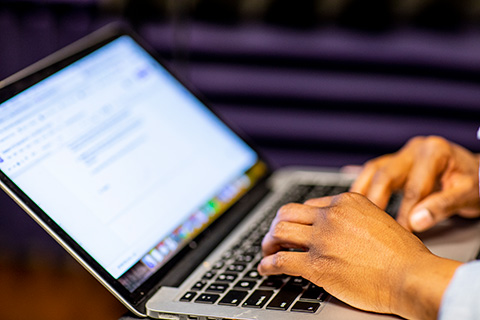 Undergraduate advising
Questions? Reach out to our undergraduate advisers for answers and to learn even more about the CEE Department.