Civil and environmental engineers change the world

Solve critical challenges of the 21st century
Civil and environmental engineers have an important goal: to solve problems and critical challenges of the 21st century. From transportation to water quality to earthquake resilience, civil and environmental engineers play a crucial role in enabling livable, sustainable cities, healthy environments and strong economies. Civil and environmental engineers design, build, operate and maintain urban environments to improve people's lives.
In-demand careers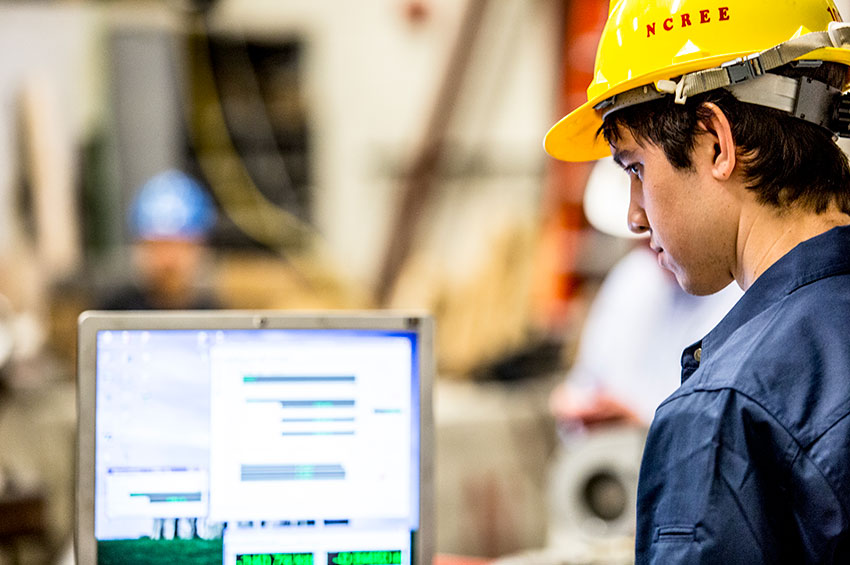 With aging infrastructure and rising water needs, as well as pressing global-scale environmental issues, the demand for civil and environmental engineers is expected to grow quickly in coming years. Below are a few statistics that forecast considerable job growth.
11% job growth for civil engineers by 2026, faster than the average for all occupations.*
8% job growth for environmental engineers by 2026, more than the average for all occupations*
* Bureau of Labor Statistics
To connect students with industry, the CEE department hosts an annual career fair.
Salary statistics
Engineers have one of the highest average entry-level salaries and consistently high median pay compared to other majors. Both civil and environmental engineers earn around $84,000 per year median pay, according to the Bureau of Labor Statistics.
Learn more
Intro courses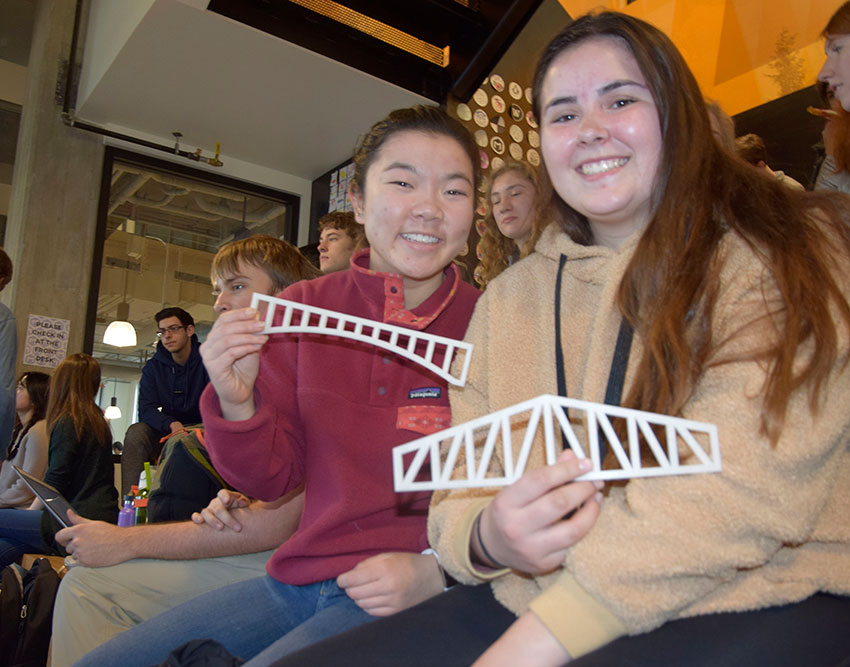 Join us for introductory courses to learn more about civil and environmental engineering. In seminar format, the credit/no credit courses are designed to assist freshmen and sophomores with deciding which engineering field they are most interested in pursuing.
Events
Check us out at the annual Engineering Discovery Days event, held every spring. Hands-on demonstrations and activities showcase the exciting work of engineers.
Career choices
What do civil engineers do?
Civil engineers take on the challenges presented by our aging national infrastructure, while developing new approaches to address the needs of urban systems and communities around the globe. Their work plays a crucial role in enabling livable, sustainable cities and strong economies.
Types of jobs

Civil engineers enjoy the following types of careers:
Structural engineer: Design buildings and infrastructure to be resilient to natural hazards, such as earthquakes.
Water resources engineer: Modeling water supply for human consumption, agriculture, energy and fishing.
Transportation engineer: Keep goods and people moving by solving transportation challenges.
Construction engineer: Design and manage large-scale construction projects.
Geotechnical engineer: Ensure the stability of built structures by defining soil and foundation capacity and/or assess landslide and slope failure risk.
What do environmental engineers do?
Environmental engineers work to both safeguard and improve the quality of the environment. By utilizing a combination of scientific and engineering principles, they help protect the world and its people from environmental impacts caused by natural and human activities.
Types of jobs

Environmental engineers enjoy careers in the following areas:
Hazardous waste management
Solid waste management
Water supply and wastewater engineering
Air pollution control
Environmental sustainability
General environmental engineering
Student life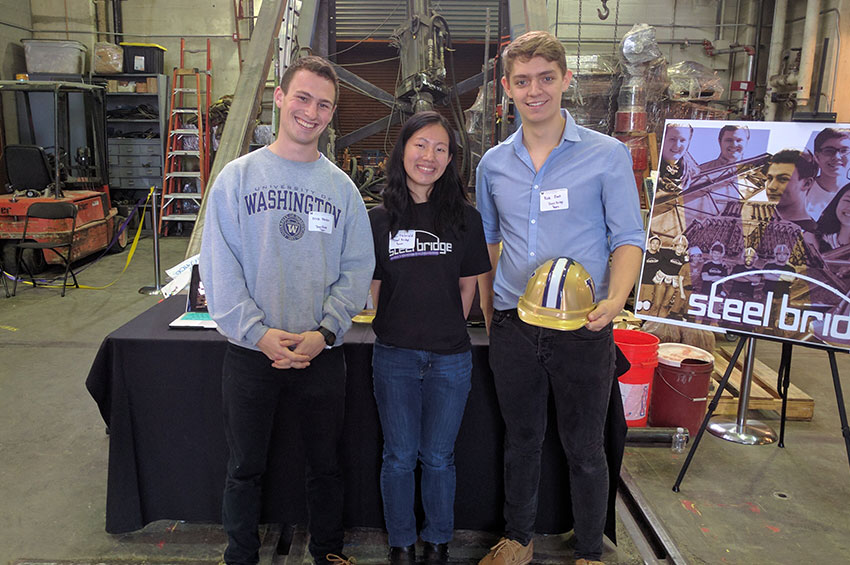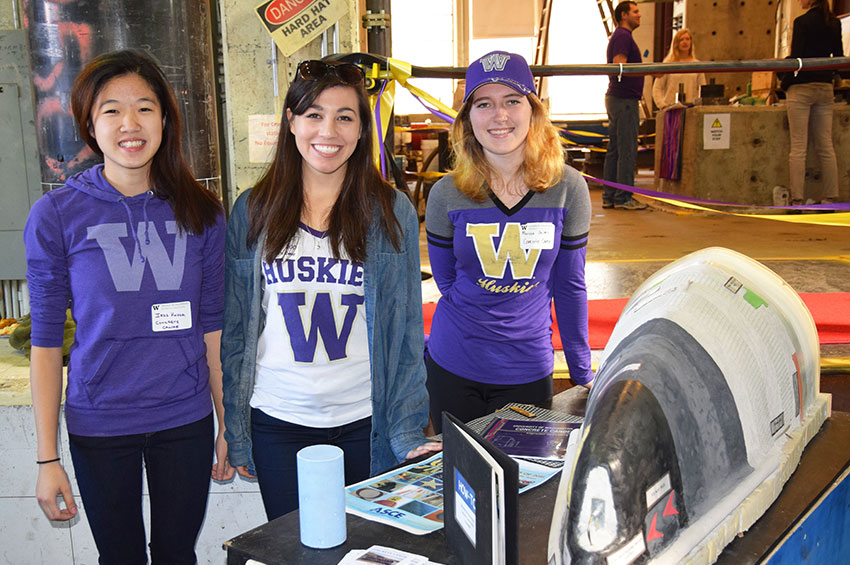 Student clubs
Outside of the classroom, students hone their skills through a variety of clubs and organizations for future engineers. CEE students participate in more than 15 student-led activities and organizations including Concrete Canoe Team, Steel Bridge Team and Engineers Without Borders.
Study abroad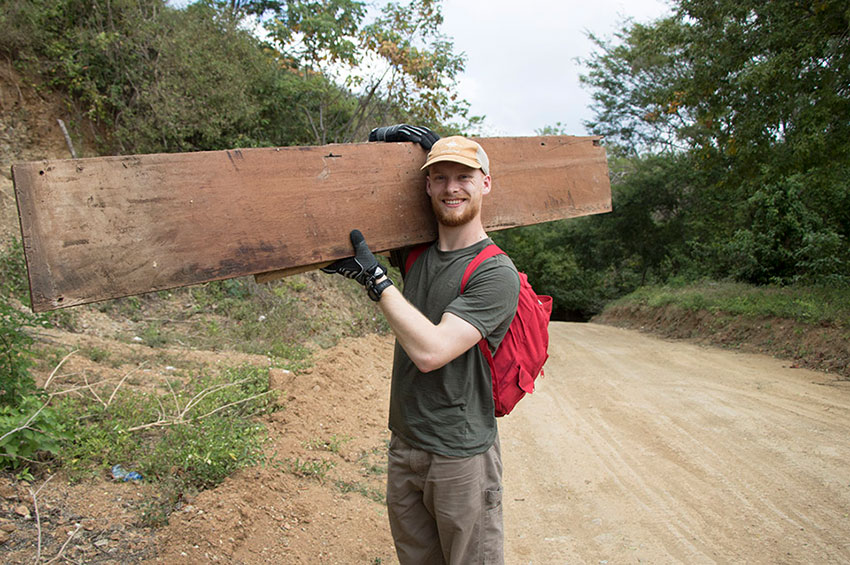 UW CEE is unique in the number of study abroad opportunities led by department faculty. Many students study abroad in other countries, enabling them to gain an international and historical engineering perspective.