Global Research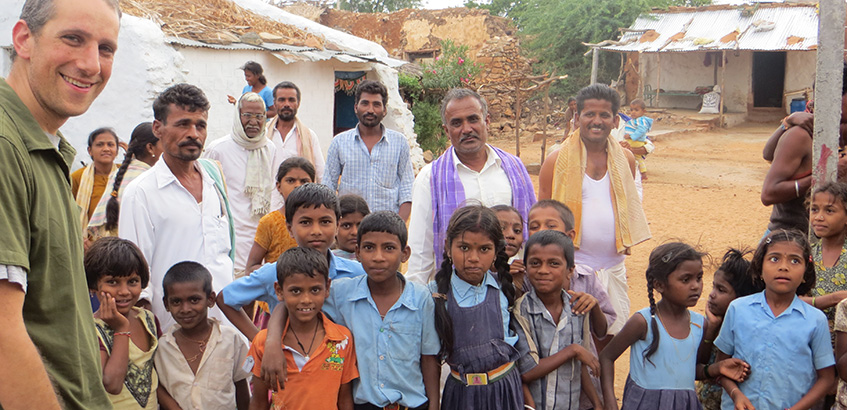 Professor Julian Marshall visits a village in rural India as part of his research to improve indoor air pollution levels. Photo credit: Sharanabasava Kushtagi
UW CEE faculty and students collaborate on a number of research projects that have global reach. By traveling to other countries and crossing borders, faculty and students see problems first-hand. This allows them to problem-solve and develop solutions to pressing issues, from air pollution in India to enabling better irrigation and crop production in Pakistan.
Global student research
The Arctic Ocean, Jordan and Switzerland are just a few locations where UW CEE graduate students conduct research. Explore the map below to learn about the global research projects underway.
To cultivate a global engineering mindset in students, UW CEE faculty lead several study abroad programs. The programs are designed to introduce students to the evolution of engineering throughout the world as well as critical issues in other countries that engineering has the potential to solve. Read more about global teaching at UW CEE.