Support Civil & Environmental Engineering
Donor spotlights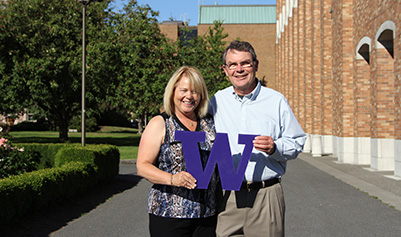 A memory from 40 years ago is still going strong. Alum Karl Kirker (BSCE '75), who received the Charles Church More Scholarship from UW CEE during his senior year in college, still remembers what it felt like to be the recipient of $400 that covered the cost of two quarters of tuition.
Student Support Fund Story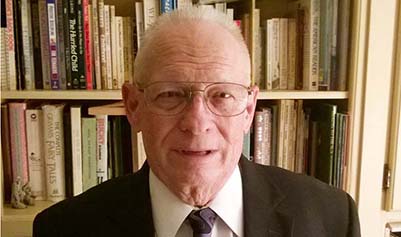 Alumnus Al Potvin, MSCE '66, Ph.D. '68, is a civil engineer, not a magician. But he does have a trick up his sleeve. He exponentially multiplied five years' worth of modest annual donations, which enabled him to establish an endowment to honor the person he credits with steering him toward his career path.
Alumnae Scholarship Story
Our mission
Public infrastructure and resilient systems play a crucial role in enabling livable, sustainable cities, healthy environments and strong economies. Rebuilding, expanding and improving our public infrastructure requires increasing the number of engineers prepared with the skills and leadership abilities needed to make future urban systems better than the last. The infrastructure solutions for making lives better both here and abroad will be developed by the next generation of civil and environmental engineers — but only with your help.
Our funding priorities
While UW CEE is poised to lead the way in preparing engineers to address critical issues, student demand is quickly surpassing capacity. The following priorities will enable UW CEE to accommodate even more deserving students:
Student labs & workspaces
CEE is seeking donations big and small to improve student facilities in More Hall. Financial support is increasingly important as the department aims to educate future civil and environmental engineers in a facility that is tight on space and long overdue for upgrades. Many student spaces are in need of enhancements, including undergraduate research labs and student activity spaces. Learn more about student labs & workspaces.
Facilities improvements and expansion
Potential large-scale More Hall renovation plans are being developed and discussions are also underway regarding building a new interdisciplinary engineering building to be shared among the 10 engineering programs. Parallel to these larger potential capital projects, the department is always seeking unrestricted support to help improve existing facilities. Donate to the CEE Strategic Support Fund.
Student support
With tuition costs rising dramatically in recent years, bolstering existing undergraduate scholarship and graduate fellowship endowments will enable UW CEE to continue to provide access to diverse communities and attract the best students. Donate to the CEE Scholarship Fund or CEE Fellowship Fund.
Faculty recruitment and retention
UW CEE continues to hire new faculty members at a rate not seen in decades. Adding new professorships and endowed chairs will be key in keeping the department competitive and building the next generation of outstanding faculty. Donate to the CEE Faculty Support Fund.
Additional giving options
To support what you are most passionate about, donors may choose from more than 15 established funds, which include the giving priorities above. Additional giving opportunities are also available, such as establishing new endowed scholarships, fellowships and professorships. To explore these options, please contact Kaitlin Colleary.