May 23, 2022
CEE alumni are skilled at solving infrastructure problems. So perhaps it's no surprise that several have generously stepped forward to help fund two building initiatives currently underway at both the college and department levels.
Reliant on philanthropic support, both projects are intended to greatly enhance the student experience and better meet today's engineering education requirements by modernizing existing space as well as creating new space for students to learn and collaborate across departments.
Here, CEE alumni share what inspired them to get involved in paying it forward to the next generation of engineers.
Modernizing More Hall
At the department level, an initiative is currently underway to modernize and update More Hall, which was built in the 1940s and houses the CEE Department. Preliminary plans include creating a welcoming entrance to the building, a lobby to serve as a central gathering space, equitable restrooms and enhancements to the computer and teaching labs.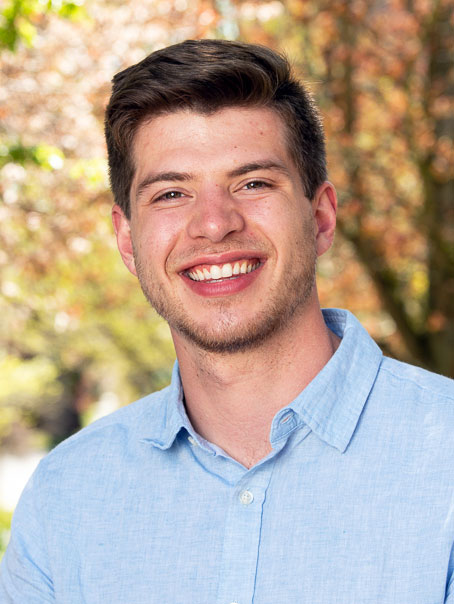 When recent alumnus Alex Ratcliff (BSENVE '19) learned about the effort, he immediately decided to become involved. Passionate about creating a more inviting space for future students, Ratcliff will help fund the creation of a lobby through a five-year pledge.
"It would be great to have More Hall feel more welcoming and comfortable for students," says Ratcliff, who works as a sustainability engineer at PAE Consulting Engineers. "That psychological shift will go a long way toward inspiring students to consider CEE as a potential major."
As part of the inaugural class to graduate from the BSENVE program, Ratcliff knows how important it is to encourage students to consider environmental engineering as a career field. He also knows first-hand the rewarding nature of the work and hopes more students will have the opportunity to make a difference in the world.
"UW brought me so much — I want to give others the same opportunity in the department that I call home," Ratcliff says. "I feel strongly that the work that CEE can do with the right students will benefit the community more in the long-run than what the money would do for me."
New interdisciplinary building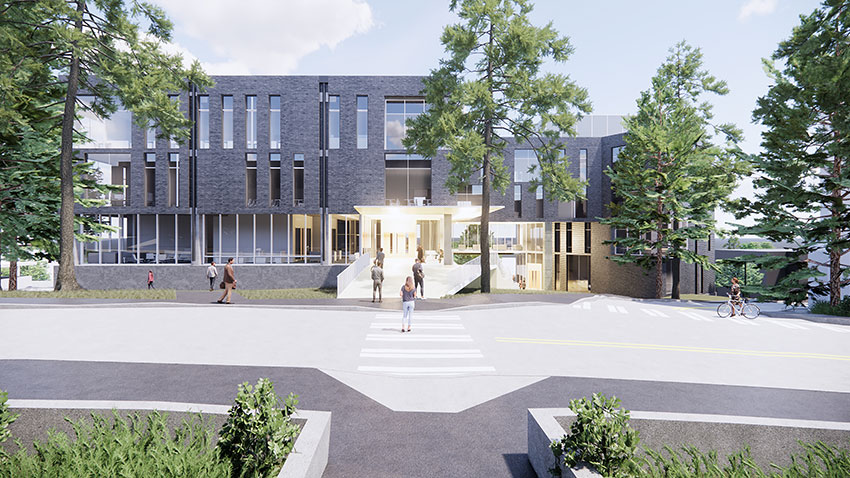 At the college level, planning is underway to create the Interdisciplinary Engineering Building (IEB), an academic home for students from all 10 engineering departments. The new building will allow the college to accommodate a growing student body and will be particularly beneficial for departments with space constraints, such as CEE. The state has approved design and construction funding of $50 million, which the college seeks to match with private philanthropic investments to meet the estimated project cost of $90 million.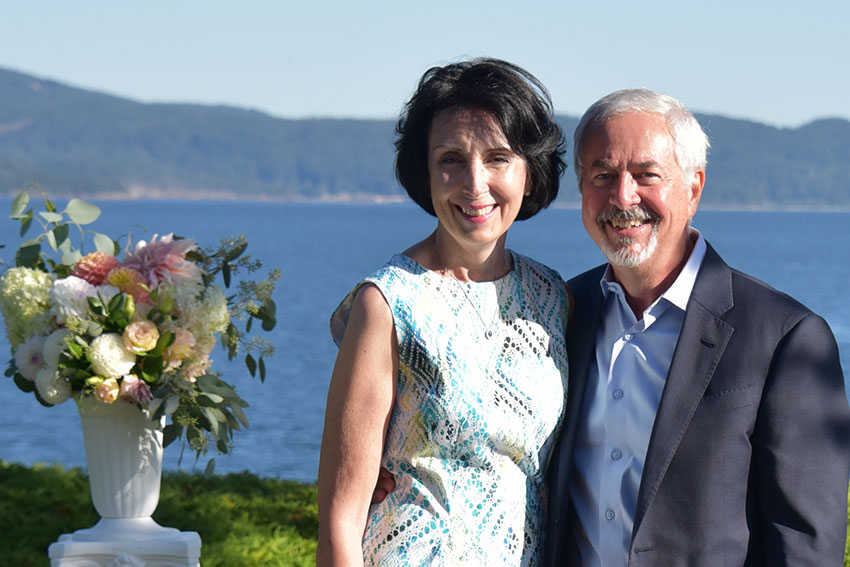 When alumnus Mark D'Amato (BSCE '78) and his wife Linda (BA Architecture '78) learned about the vision for the IEB, they quickly stepped up to support the new building, which will offer additional classroom and lab space for the various engineering departments.
"The IEB is the first building to come along that we can call an extension of the civil engineering department. It also gives us an opportunity to not only expand the civil engineering department, but combine several disciplines with it," says D'Amato.
The interdisciplinary nature of the IEB, which will include space for cross-disciplinary courses and interaction across departments, will bring a broader perspective to students, says D'Amato. Recently retired from DCI Engineers, which he co-founded, D'Amato says his company encouraged employees to learn about the various engineering disciplines to become stronger team members.
The design of the new building also appeals to the couple, as incoming students and visitors will learn about the range and variety of engineering disciplines through displays and interactive features.
"It will certainly be a dynamic building. Hopefully it will entice students to pursue civil engineering, as we have a shortage of civil engineers," says D'Amato.
In addition to the modern building features and design, the couple was also inspired to help fund the IEB as a way to give back to their alma mater, which they say set them up for success. DCI Engineers started in the basement of their home and grew to become a national company with nearly 400 employees.
"We think that everything we've achieved in our lives is due to our education at the UW," D'Amato says. "We are very grateful."
Join the effort!
If you are interested in making an investment in More Hall upgrades or the new Interdisciplinary Engineering Building, please reach out to Kaitlin Colleary at kaitcoll@uw.edu or Janeka Rector at janekar@uw.edu.