December 5, 2022
CEE alumnus Richard Partington (BSCE '55) wasn't afraid of a challenge, both in his personal and professional lives.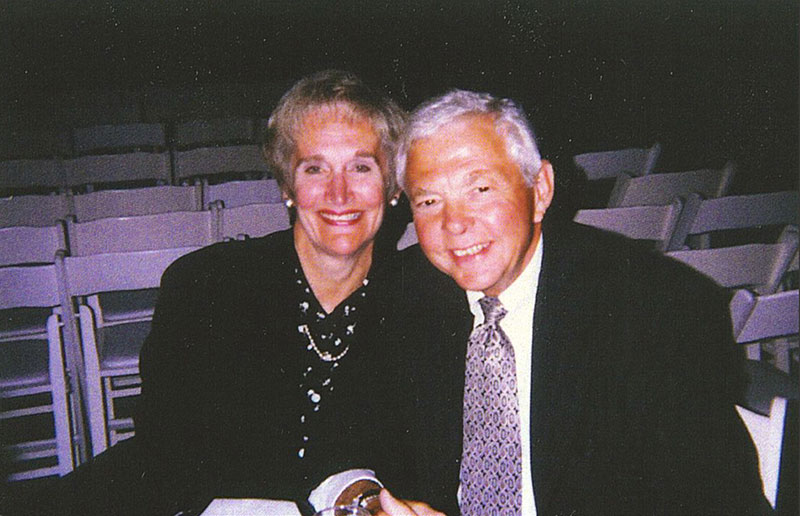 When he learned there was a youth soccer coach shortage, never having played soccer himself, he learned how to coach by reading books on the game. When a developer wanted to purchase a 10-acre piece of wooded property in his community, he helped establish a city park instead. And, he used his structural engineering skills to solve problems and develop missiles during a 40-year career at Boeing.
And now, there's another item to add to the list: Helping undergraduate students overcome financial hardship. To commemorate her husband, who passed away in 2019, Patti Partington founded the Richard L. Partington Distinguished Endowed Scholarship in Civil & Environmental Engineering in 2021. The scholarship will be awarded for the first time this year, providing financial assistance for tuition and other educational expenses.

What motivated me was that my husband graduated from civil engineering at UW and was proud of his education. It was logical to do this to honor him, based on his education and his career."
After graduating in 1955, Richard Partington worked for several small structural engineering firms, during which time he helped design the Rainbow Bridge in La Conner, Washington, known for its graceful arch design. He eventually transitioned to Boeing, where he spent the majority of his career.
At Boeing, Richard Partington received many awards of excellence associated with his work in the defense and space programs. He was involved in several high-profile projects including the AGM-69 Short-Range Attack Missile (SRAM), Minuteman Missile Programs and the Inertial Upper Stage (IUS) booster rocket. The IUS was developed by Boeing for the U.S. Air Force for raising payloads from low Earth orbit to interplanetary trajectories, following launch aboard Titan rockets. There were several launches on Space Shuttles for planetary missions at the time.
"Several astronauts came back and had a reception for the engineers who worked on it, thanking them," Patti Partington recalls.
Outside of work, community service was important to Richard Partington. He spent 30 years in the military reserves and retired as a full colonel from the U.S. Army. He also served as president of the Robinswood Community Club and was a member of the City of Bellevue Park Board. Instrumental in the founding of Robinswood Park, he helped pass a bond issue that enabled the city to purchase the property.
"It was a beautiful piece of property, and a developer wanted to build a combination of houses and townhouses, but Dick managed to convince the city to float a bond issue," recalls Patti Partington. "The interesting thing is, he was pretty low-key and wasn't this big voice — he just got things done in a very nice manner."