Tyler Oshiro
Environmental Engineering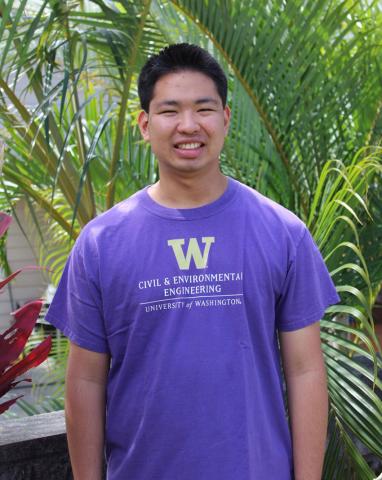 Location:
Palo Alto, Calif.
Occupation:
Master's degree student, Stanford University
Area of interest:
Water and wastewater management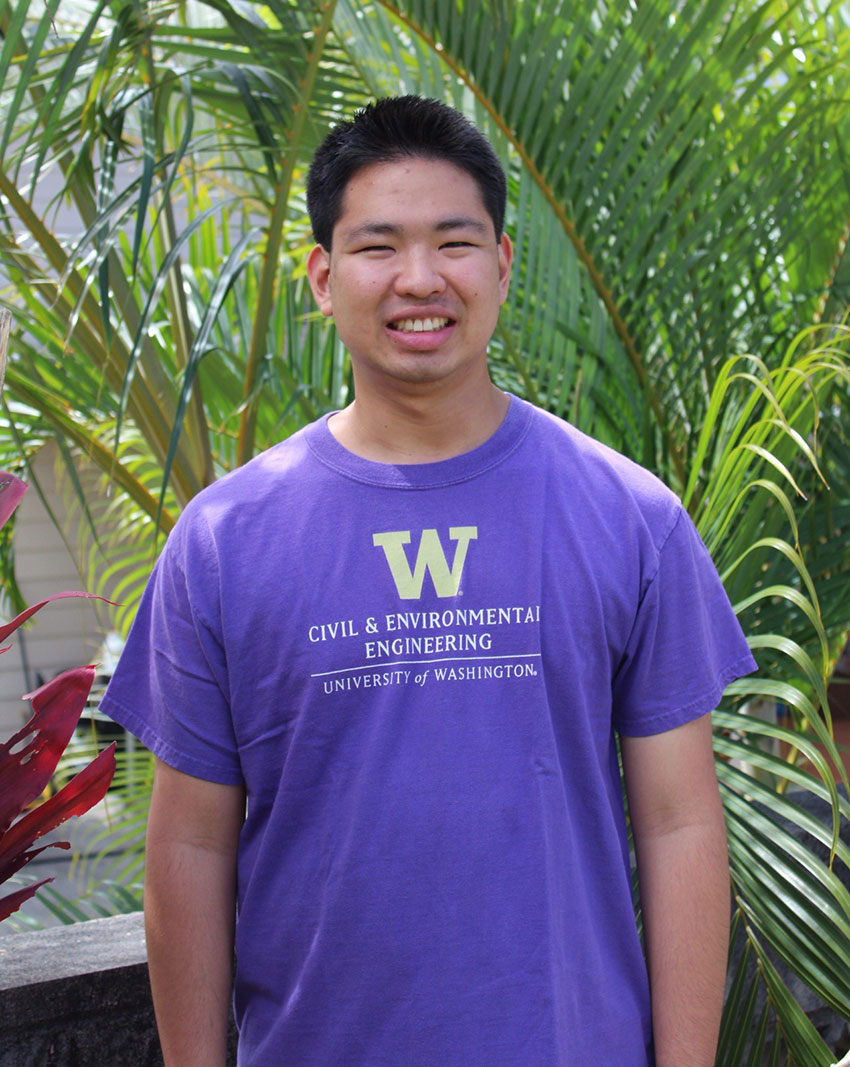 What projects have you worked on?
I just finished my third summer internship with Brown and Caldwell in their Honolulu, Hawaii office. I worked primarily on water and wastewater management projects and planning studies. Some examples include well pump design, reclaimed water system planning and assessing the impacts of sea level rise on nearshore sewer systems and treatment facilities.
How did the BSENVE program prepare you for graduate school?
It allowed me to focus on environmental-related subjects I was passionate about with smaller class sizes and closer connections with students and professors. I'm confident that the depth and rigor of the courses will be an asset to me in my graduate studies, allowing me to build upon the strong foundation I developed. I appreciate that the professors designed classes to teach invaluable engineering skills such as report writing, oral presentations, data analysis and peer-reviewed journal comprehension.
How would you describe your BSENVE program experience?
It connected me with a cohort of like-minded students who became project partners, mentors and close friends. The curriculum was challenging, but we willingly helped each other to learn and overcome any difficulties we faced. Not only that, but the constant support from the faculty and staff was greatly appreciated. They were genuinely invested in preparing us as engineers, while also making conscious adjustments to the program to address our feedback.