Christopher Adams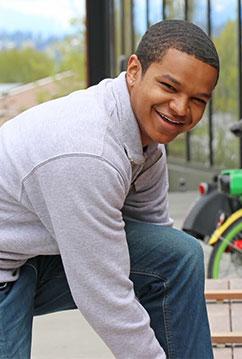 "The journey to get my degree taught me how to face challenges, think like a civil engineer and solve problems."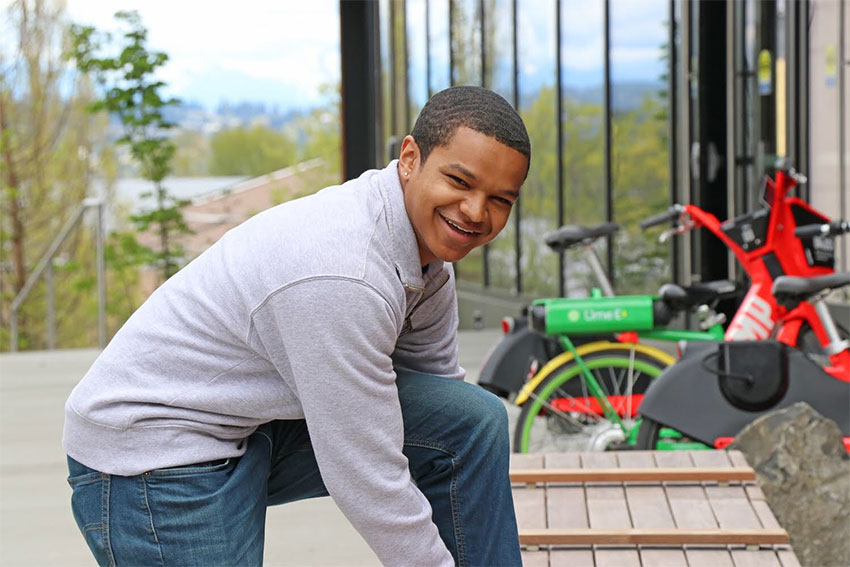 Degree:
Bachelor of Science in Civil Engineering
Where are you working?:
Sound Transit
What is a typical day like?
As an assistant civil engineer fresh out of college working at Sound Transit, I spend a lot of time learning from firsthand experience. As I work on completing tasks, I discuss my process with my supervisor and other co-workers and ask questions as necessary. So far, a typical day for me consists of taking on tasks such as reviewing exhibits for airspace leases for all light rail projects; reviewing parcel maps, civil plans, and as-builts to ensure utilities owned by Sound Transit are accounted for and included in our property limits; and identifying where easements need to be granted for utilities, construction and other services.
What do you enjoy most about your job?
What I enjoy most about my job is that I get the opportunity to learn something new each and every day, while working with a diverse group of people to complete projects that will transform the region.
What are your future career goals?
I am unsure where my future will take me in the civil engineering world or even outside of it, but as of right now I plan on becoming a licensed professional engineer and seeing where the engineering experiences I gain in the next few years take me in life.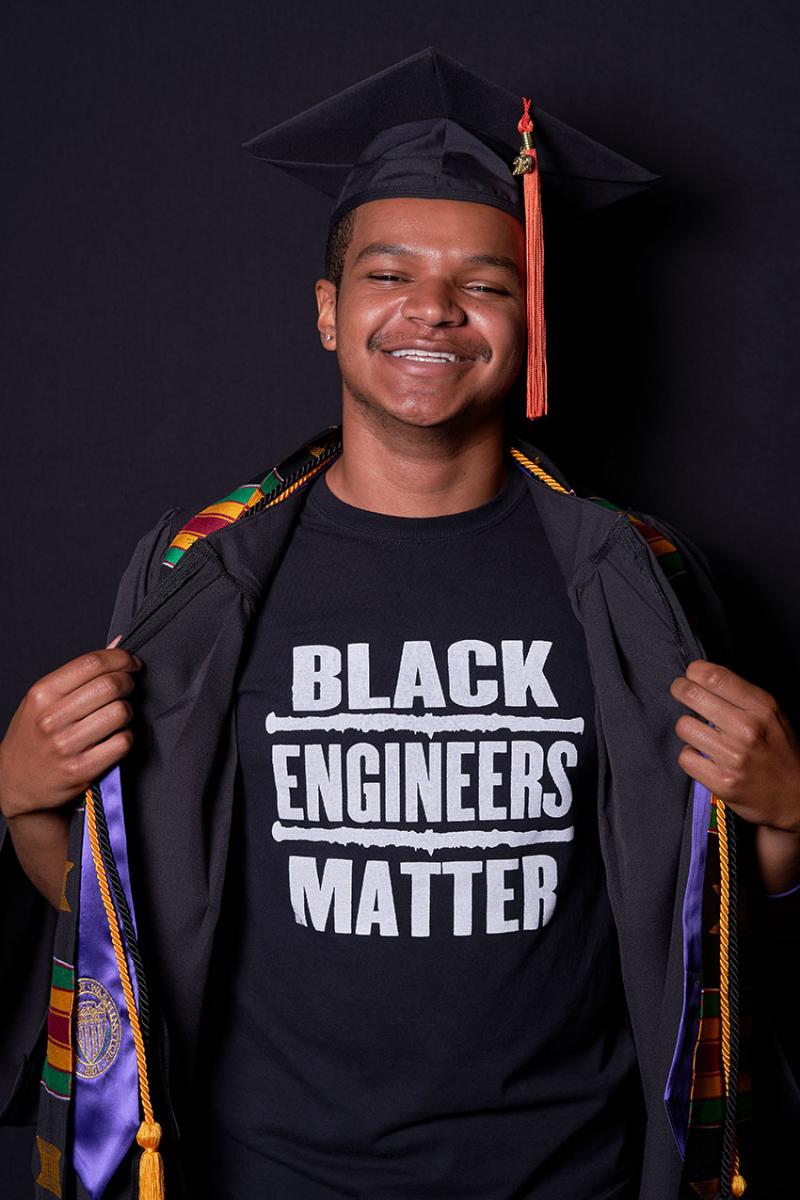 How did your UW CEE degree prepare you for your career?
It provided me with the groundwork I need to move forward in the engineering world. The journey to get my degree taught me how to face challenges, think like a civil engineer and solve problems.
Did you have internships or other hands-on learning opportunities in school?
While attending UW I had the opportunity to participate in a study abroad program as well as intern at a civil and environmental engineering consulting firm. After completing my second year at UW, I participated in an oceanography/engineering based research study abroad program in Brisbane, Australia. During the summer following my junior year, I interned with Ramboll in their Lynnwood office where they specialize in air quality and environmental noise.
Any advice for prospective students who are considering UW CEE?
My advice to prospective students considering UW CEE is to never discount the value of any of your experience. From each experience you encounter, there is something valuable you can gain that can qualify you for the opportunities you seek. Do not get discouraged in your internship/job search if you are not getting interviews or offers after interviewing and following up. Just keep applying and actively learning what you can do to improve your resume, networking skills and interviewing skills. There are many resources on campus such as the engineering career center in Loew Hall and career center in Mary Gates Hall. Don't be afraid to use these and other resources, they are there to help you.