Courtney Pompa
Alum, Master of Sustainable Transportation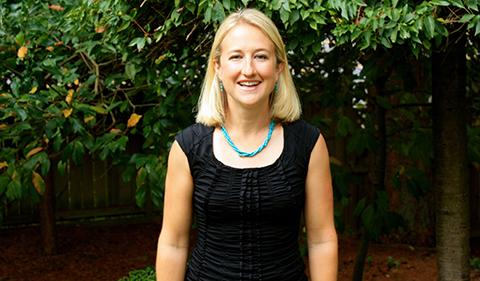 How did you first become interested in engineering?
I enjoy math, science and being outside. In addition, I have always had a curiosity for how things work. I found civil engineering and sustainable transportation to be a good fit for my interests.
When applying to master's programs, why did you choose UW CEE?
I chose UW CEE because of the school's reputation. After meeting with the program director, I thought the Master of Sustainable Transportation (MST) program would be a great complement to my civil engineering undergraduate degree, which I earned at the University of New Mexico.
What was the online program like?
The MST program was flexible for a working professional. The online platform provided the ability to have classmates and instructors from all over the world with unique backgrounds and experience. Since I was working full-time, it took me three years to finish the MST program, taking one class per quarter.
What did you enjoy most about the program?
The courses were interesting and provided insight into transportation topics not included as part of my undergraduate curriculum. The topics included transportation planning, environmental analysis and policy.
What aspect of the field are you particularly interested in?
I am interested in the ability to influence the way people choose to travel by applying engineering, planning and policy. It is important to consider resources and improve opportunity for all modes of transportation.
Where are you now working?
I started working for the City of Auburn, Wash., as an assistant traffic engineer one quarter prior to graduation. My duties include engineering field reviews, transportation-related reviews supporting development and capital improvement projects, development of the Americans with Disabilities Act Public Right of Way Transition Plan, channelization and signage planning, data analysis, support for grant applications and coordination with maintenance staff for work requests. Prior to working for the City of Auburn, I worked for the U.S. Army at Joint Base Lewis-McChord. I was a civil engineer at the Directorate of Public Works.
Did earning a master's degree enable you to further your career? If so, how?
The MST program enabled me to further my career by opening my eyes to opportunities I was unaware existed. The degree is allowing me to use my technical, planning and problem solving skills in a new light. A few of the courses were extremely valuable and relate to my current job.
Any advice for prospective students who are considering the MST program?
Do it! It is manageable while working full-time and provides a unique perspective for addressing many challenges in the world of transportation.