Dina Georgiu
Structural Engineering & Mechanics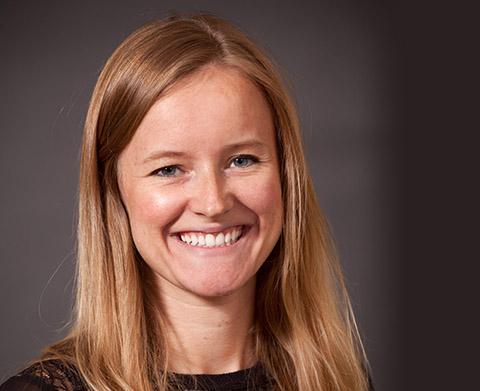 Why did you choose UW CEE over other schools?
When choosing a school, one of my main criteria was to find a school that could provide me with a strong foundation in seismic analysis and design of building/bridge structures. I also love the Pacific Northwest, so any schools that allowed me to stay in the region received bonus points. The UW CEE department offered both of these advantages. It offered a competitive program with renowned faculty actively involved in industry, advanced curriculum, and an active research lab – all of this with the Puget Sound and the Cascade and Olympic Mountain Ranges as the backdrop.
How did you first become interested in engineering?
Growing up I had a passion for math and knew I wanted my career to be centered around math. It wasn't until much later that I combined math with science and discovered engineering. In my first year of college I was on a quest to decide my area of study, focusing on math related fields within business but not finding satisfaction in my studies. During this time my dad was working on a personal construction project and introduced me to a structural engineer whom I shadowed. This was my first exposure to civil/structural engineering and I was hooked from that point forward.
What was the program like?
The first word that comes to mind is – rigorous. It was rigorous, but it provided me with a foundation in civil engineering that has been vital to my success in my career thus far. The program offered the students an understanding of all of the disciplines within civil engineering and provided the necessary curriculum to specialize further. The faculty presented the material in a way that engaged the students and set us up well for a lifetime of learning, which is paramount to being a civil engineer.
What did you enjoy most about the program?
Interesting and relevant courses were offered, the size of the classes were not too large which made it easier to learn and develop friendships with the entire class, and the faculty made themselves available for additional help.
What aspect of the field are you particularly interested in?
My interest is in structural engineering and I have a special interest in seismic design and analysis. I currently work on bridge/transportation structures.
Where are you now working? Please describe your job.
I work at HNTB Corporation, out of their Bellevue office. I am a bridge engineer, working on the design and analysis of bridge and transportation related structures. I've worked on a variety of structures, including a tunnel, cut-and-cover structures, typical highway bridge structures, and light rail transit structures. My work includes analyzing and designing the structure for various loading conditions and developing drawings and details to be submitted to the client.
How did your UW CEE degree prepare you for your career?
My UW CEE degree gave me the foundation in civil and structural engineering that I need to effectively contribute to the design of various structures, including collaborating in a team environment and understanding issues outside of my specialty. The degree set me up well to succeed in identifying and addressing challenges both independently and in a team environment.
Any advice for prospective students who are considering UW CEE?
Make sure to visit the school and talk to the faculty. You'll find that they are approachable and friendly and the campus is beautiful! There are many activities available in the surrounding region to provide a break from the studying every now and then (hiking, skiing, lakes)! The UW is located in a region that offers a lot of opportunity for aspiring professionals in the civil engineering industry. In addition to reviewing the curriculum and research opportunities, take note of how the department interacts with industry professionals and contributes to bettering the industry.