Lucas Whitesell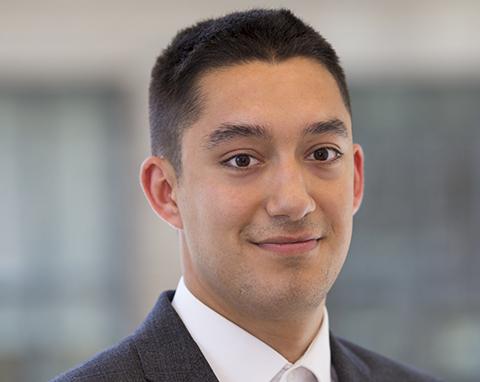 How did you first become interested in engineering?
My dad and I were on a college tour (not at UW) during my senior year of high school. We visited many different departments and were close to leaving when my dad, not an engineer, suggested seeing the engineering department. I literally had no idea what engineers did (I thought they built engines or something), but was blown away after hearing a master's student talk about a new machine he designed. All I remember thinking was "That is so COOL!" That's when I knew I wanted to be an engineer.
What was the UW CEE program like?
Socially the UW CEE program was close knit. It's a nice way to make a big school feel like a community of your own people. This sounds cliché, but truly I met some of my best friends in the program. As a working professional I still get lunch with my old CEE buddies every week. Academically, the program does a good job of exposing you to the breadth of what Civil and Environmental Engineering has to offer. Pretty quickly, I learned where my niche was within CEE because of the diversity of classes. The advisors are also very good at their jobs, making sure that everyone is taking the classes they need and are on track to get their degrees.
What did you enjoy most about the program?
I most enjoyed the camaraderie within the program from the students as well as the faculty. Among the students, there was a real sense that we were all in it together. The faculty were also approachable and very receptive to requests for involvement outside the classroom. I participated in some really cool extra-curricular stuff because the faculty were happy to help me get involved in the Structures Lab, for example.
If you were involved in research while completing the program, what did you work on?
I was fortunate to participate in structural research as an undergrad. I got to work on full scale testing of an innovative, floating-bridge rail support system related to the expansion of Seattle's Light Rail system. I got to work on a project to develop a new way of designing and constructing bridges for rapid construction and resilient seismic performance. I also participated in a national student competition to design, build and break a big concrete beam.
Where are you working? Please describe your job.
I am now working at Arup in Seattle as a structural building engineer. I am responsible for designing structural systems that will protect human life, satisfy building codes, and shape our built environment in a positive way for the future. My day-to-day tasks include performing structural analysis and other calculations to justify my designs, and also working together with architects and contractors to ensure my designs work efficiently with other disciplines. I also get to visit project sites for inspection purposes or just to learn. I recently went 600 feet in the air (via a worker lift outside the building) to sign the final beam on a skyscraper I helped design!
How did your UW CEE degree prepare you for your career?
UW CEE allowed me to find my interest in structural engineering. The coursework and extra-curricular activities (like research) I took part in exposed me to fascinating aspects of our everyday built environment that I never before understood. After getting my bachelor's degree from UW CEE I was inspired to continue my education in graduate school where I could build off of the fundamental principles I learned at UW CEE. I earned a master's of science in civil engineering with a focus on structural engineering at the University of California, Berkeley.
Any advice for prospective students who are considering UW CEE?
Civil and Environmental Engineering is a very broad field, so it's hard to lump into one description. I guess the most general thing I can say about it is that it gives you the ability to shape the built environment in a very real, very permanent way. As a UW CEE graduate, your designs will affect thousands of people for years to come. Also, whichever program you choose, make the most of your time because it flies by. Don't limit yourself to just keeping your head down and finishing your homework for a good grade. Go and bother professors. Ask for opportunities for involvement in research because there are some really cool things going on in the UW CEE research groups that you will never know if you don't seek them out. If you do, you will have fun, your degree will mean so much more, and you will be a much more enlightened and well-rounded engineer.