Preparing to Graduate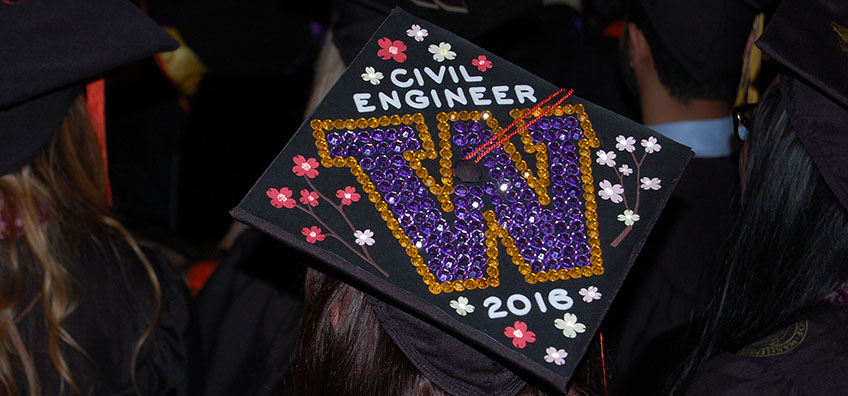 In order to best prepare to graduate with your degree, several action items must be completed prior to graduation. Congratulations to all upcoming graduates, we hope you will stay in touch!
Final Steps
Apply For Your Degree
In order to formally graduate (i.e., earn your degree), students must apply for their degree. Upon completion of degree requirements, your degree will be posted. Graduate Students who plan to graduate in the spring must submit a Master's Degree or Doctoral Final Exam Request to the Graduate School by April 15 in order for their name to appear in the UW Commencement program.
Complete the Final Check-out Form
Both master's and Ph.D. student must complete the Final Check-out Form by the end of their final quarter. The form will walk you through final details, including entering your contact information to stay in touch, indicating if you want to remain on the graduate email list, and submitting signatures from your faculty adviser and others (research track students only).
Graduating Student Exit Survey
Unless you are continuing on to the Ph.D. program, students are asked to complete the CEE Exit Survey. The survey is intended to capture information about students' experiences in the program and plans for after graduation.
Graduation Events
Students are invited to attend both a CEE Department Graduation Ceremony and the UW Commencement Ceremony.
All CEE graduating students are invited to join their peers from across campus at the UW Commencement Ceremony at Husky Stadium. The 2016-2017 commencement ceremony will be held on Saturday, June 9, 2018.
All CEE graduating students are invited to participate in a departmental ceremony on Sunday, June 16, 2019, where they will be recognized by the department chair and faculty and have an opportunity to celebrate with classmates.