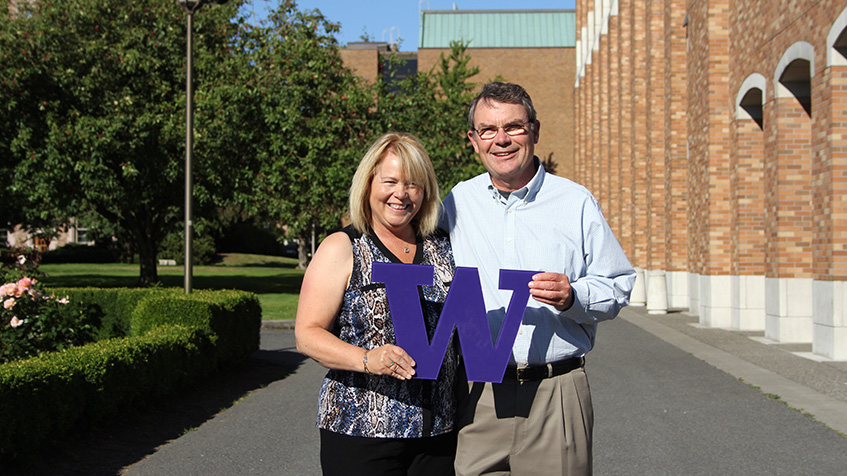 A memory from 40 years ago is still going strong. Alum Karl Kirker (BSCE '75), who received the Charles Church More Scholarship from UW CEE during his senior year in college, still remembers what it felt like to be the recipient of $400 that covered the cost of two quarters of tuition.
"I was certainly happy, surprised and thankful to receive the scholarship," Kirker said.
And now, Kirker hopes other students will make similar memories through the establishment of a student support fund, called the Karl N. Kirker Endowed Undergraduate Student Support Fund in Civil Engineering, which Kirker plans to eventually grow into a scholarship fund. Supporting students is something that Kirker has invested in for more than a decade. Leading up to the creation of the new fund, he donated annually to the Charles Church More Scholarship fund.
Receiving financial support during his schooling enabled Kirker, who worked summer and part-time jobs to save money for college, to focus more on his studies. He received the scholarship, in fact, due to his notable academic performance during the two quarters leading up to the scholarship award.
Growing up in North Seattle, Kirker's interest in engineering was sparked while working for a neighbor's construction company during the summer. Learning to repair foundations, Kirker began to consider studying the structural side of civil engineering.
Following his college graduation, Kirker started his first job just two days later for an organization that he would eventually retire from. First employed as a highway engineer for the Washington State Department of Transportation (WSDOT), Kirker soon transferred to the bridge and structures office in Olympia, Wash., where he spent 29 of his 30 years with WSDOT, working his way up to become a structural design unit manager.
"Thanks to all the support from UW, I got my first job, which became a career that I retired from," Kirker said. "As I approached 30 years with the state, I realized it had been 30 years since I got the scholarship and something hit me. I wanted to pay it back. Being an engineer, I went to the Consumer Price Index to research how much a similar $400 scholarship would be today."
After 30 years with WSDOT, Kirker retired in 2005. Following a brief five days off, he embarked on his second career as a consultant for a firm in Olympia, where he is currently employed.