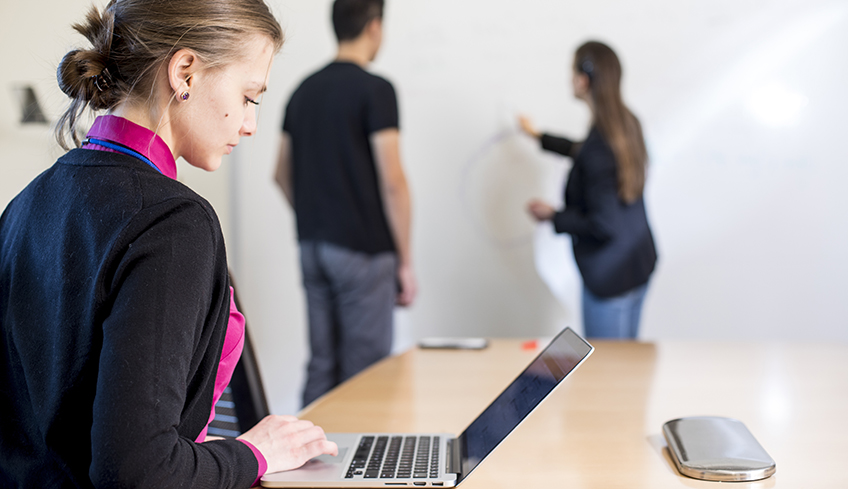 UW CEE provides students with the latest software programs and computer support, enabling them to complete homework and research projects as seamlessly as possible.
Computer Support
CEE IT support staff are ready to help students with general computing questions, including those related to the following:
CEE-licensed applications
CEE-owned hardware
Printing and scanning
Audio and video conferencing
Office network connectivity
Equipment and software purchase
Questions should be directed to ceehelp@uw.edu. The support team will respond as quickly as possible.
Computer Labs
In light of COVID-19, the University of Washington transitioned to an online education model. Throughout the Winter Quarter 2021, CEE computer labs will be accessible via Remote Desktop only. For access, see what computers are currently available for use.
CEE computer labs and details of software bundles available in each one are provided in the links below.
More 01A Lab
24 workstations, full software bundle, for teaching and student use
More 01B Lab
50 workstations, full software bundle, for student use
More 320 Lab
16 workstations, reduced software bundle, for student use
Computer lab software is updated quarterly per faculty and instructor requests.
UW Student Software Licenses
All UW students may freely download the following products for use on their privately owned computers:
UW also provides other software for use on UW-owned computers at reduced or no cost. For a complete list and licensing details, visit Software for the UW (UWare).
UW Computing Resources
A number of additional resources are available to help students connect to UW email, networks and programs: