September 29, 2020
For the past four years, incoming civil and environmental engineering faculty member Travis Thonstad worked for an organization with a mission focused on advancing innovation. Clearly, he'll fit right in at UW.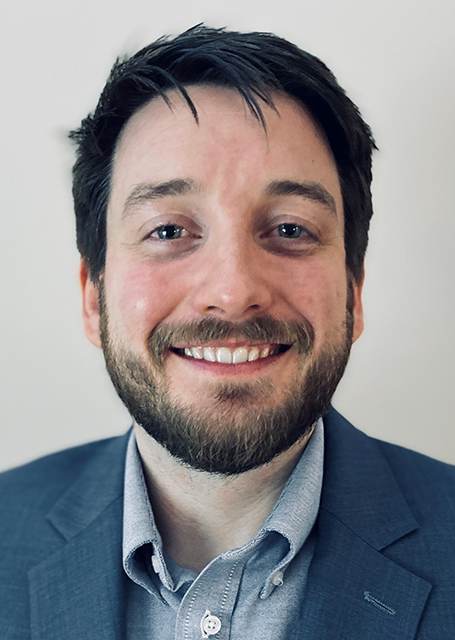 "I am looking forward to working with industry and state and local agencies to contribute to the types of innovative solutions that our region is known for," Thonstad says.
Based outside Washington, D.C., Thonstad worked as a research structural engineer at the National Institute of Standards and Technology (NIST), an agency of the U.S. Department of Commerce that promotes innovation and advancements in science. While at NIST, he worked on a variety of research that included the development of robust structural systems to mitigate disproportionate collapse, which is when localized damage spreads throughout a structure.
"I was deployed in the field to perform a preliminary investigation on the impacts of Hurricane Harvey on the Houston area, and initiated several exploratory research projects that investigated the use of innovative materials to improve the resilience of reinforced concrete structures," Thonstad says.
His work at NIST builds on his research interests that focus on developing novel structural systems and improving the resilience and robustness of bridges and buildings, as well as assessing the performance of aging infrastructure.
"The vision for this research is to develop and validate technologies for resilient, rapidly constructible, and robust structural systems that can meet the current and future needs of society," Thonstad says.
While on the east coast, Thonstad also taught prestressed concrete courses as an adjunct professor at the Catholic University of America in Washington D.C.
"It was an opportunity for me to implement active teaching approaches and equitable teaching practices in the classroom. I was able to see first-hand that these strategies improve learning and encourage the development of the perspective necessary for students to be successful engineers and responsible members of the community," Thonstad says.
Originally from Portland, Ore., Thonstad completed his education throughout the Pacific Northwest, attending the University of Puget Sound, Oregon State University and the University of Washington.
"I am incredibly happy to be returning to the Pacific Northwest after being in Washington D.C. for four years," Thonstad says. "I am also looking forward to collaborating with UW colleagues, both within and outside of the department, and working with and teaching the next generation of Huskies."
In his spare time, Thonstad enjoys the best of the Pacific Northwest: hiking, camping and cooking. He also hopes to spend more time in two of his favorite places: the Oregon coast and Mt. Baker-Snoqualmie National Forest. And once the pandemic is over, he also aspires to complete his first full marathon.
Welcome, Travis!