March 10, 2017
"To be able to address problems and issues that impact this region and community is a dream come true."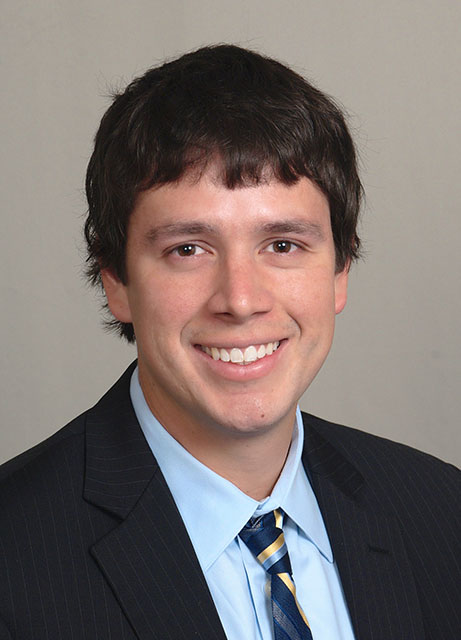 Mike Gomez
For incoming assistant professor Mike Gomez, deciding on a career wasn't exactly a hole in one. Dreaming of designing and testing golf equipment, Gomez initially wanted to study mechanical engineering. But when he learned about civil and environmental engineering, he switched course.
"The ability to address global challenges such as climate change and population growth through civil and environmental systems aligned well with my own personal interests and goals," Gomez said. "Making the switch was one of the best choices I've ever made."
Gomez comes to UW from the University of California, Davis, where he earned his Ph.D., master's degree and bachelor's degree, all in civil and environmental engineering. A native of California, Gomez dreamed of returning to the Pacific Northwest after working for the U.S. Forest Service in Bend, Oregon, as an undergraduate student. He was drawn to UW CEE because of its "excellent reputation" in teaching and research.
"The collegiality and professionalism I observed made it clear that this department was a special place to be," Gomez said. "I feel very privileged and honored to be able to join this outstanding department and university."
Joining the geotechnical engineering research group, Gomez will continue his research investigating the use of chemical and biological processes in soils to develop new sustainable geotechnical technologies. As current soil improvement processes rely upon large amounts of energy and materials, Gomez's research leverages existing natural processes to strengthen soils, which addresses global challenges related to population growth, climate change, and material and energy demands. His current research focuses on strengthening weak granular soils using native soil microorganisms through a process called microbially induced calcite precipitation, which can reduce treatment costs and environmental impacts.
"The ability to make a positive impact locally and globally through research is something that will be both personally rewarding and exciting," Gomez said. "To be able to address problems and issues that impact this region and community is a dream come true."
In recognition of his graduate research, Gomez received the 2016 Institution of Civil Engineers (ICE) Telford Premium Journal Prize, which recognizes authors of the top papers published in ICE journals.
In his spare time, Gomez enjoys golfing, hiking, biking and exploring new places.
Welcome to CEE, Mike!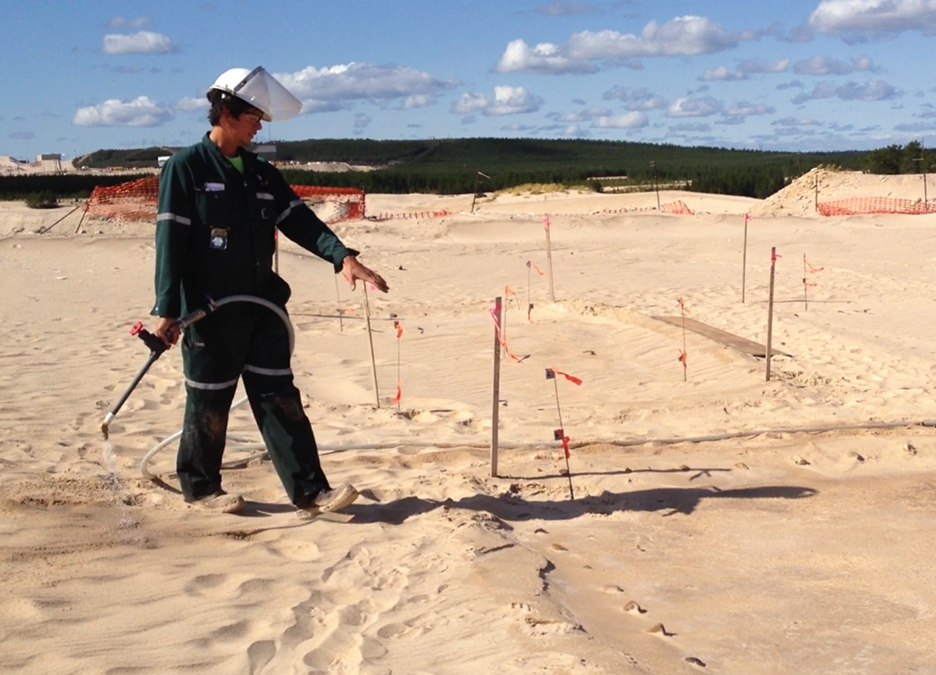 Mike Gomez performs a field-scale bio-cementation test in Northern Saskatchewan, Canada.