November 30, 2017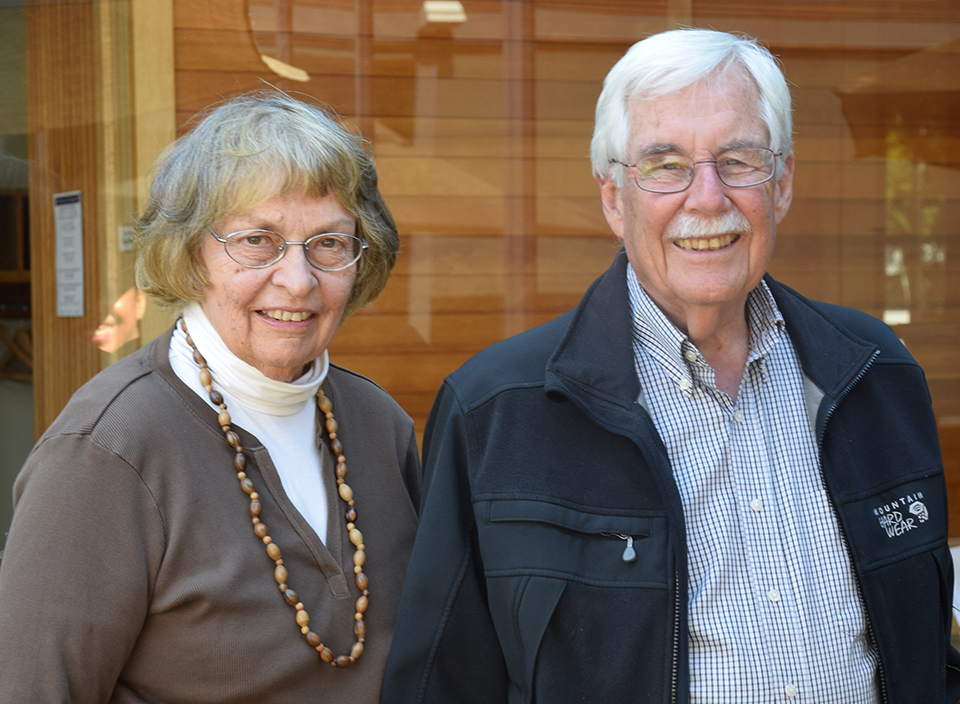 Ann and Neil Hawkins.
Sometimes you start to wonder who gets more out of giving: the donor or the recipient.
"We get a boost out of talking to faculty and students who say we've made a difference," Ann Hawkins said.
For longtime UW CEE supporters Neil and Ann Hawkins, education is a value the couple strongly champions. Over the years, the couple has established a total of five funds. Their signature funds are the Neil and Ann Hawkins Prize and the Neil and Ann Hawkins Scholarship.
Their goal is simple. To attract the best students possible to the field of civil and environmental engineering, they know that encouragement and support are critical. The couple is especially devoted to supporting outstanding undergraduate students, which was the motivation behind founding the Neil and Ann Hawkins Prize.
While serving as the head of civil and environmental engineering at the University of Illinois, Neil Hawkins was inspired by an award that recognized exceptional undergraduate students. Wanting to implement a similar award at UW CEE, where Neil Hawkins was a faculty member for 23 years and served as department chair, the couple established the Neil & Ann Hawkins Prize in 1993.
"When I was department chair, I felt that we didn't focus enough on our undergrads," Neil Hawkins said. "We didn't have anything to give outstanding students."
The annual prize recognizes two outstanding graduating seniors who are selected based on scholarship, leadership and communication abilities. The Hawkins feel strongly that engineers must hone their communication skills prior to entering the workforce. The winners, who are kept secret, are announced at the department's graduation ceremony.
The couple also established a second signature fund, the Neil and Ann Hawkins Scholarship. To do so, they took advantage of a matching gift program for UW faculty, staff and retirees, which matched gifts at a 50 percent rate.
"Once you start to give, you continue to give," Neil Hawkins said.
The couple know first-hand what it feels like to have financial support during college. Ann Hawkins, who was raised on a farm, received a scholarship that covered her college tuition, fees and books. And Neil Hawkins, who completed two bachelor's degrees at the University of Sydney, benefitted from free higher education in Australia at the time.
The Hawkinses, who returned to the Seattle area for retirement, emphasize that they choose to give not because they have an abundance of disposable income, but because it is a value they believe in.
"We don't have a business or a ton of money," Ann Hawkins said. "But we try to motivate people in a field we believe in."

The perfect match
A new matching gift program is currently available to UW faculty, staff and retirees as part of the Campaign for Students. Matching funds are available through June 2020, or until the $5 million in matching dollars is exhausted. To learn more, please contact assistant director of advancement Janeka Rector at 206-543-8879 or janekar@uw.edu.