Alumna Tina Soike honored as Guardian of the Gonfalon

June 16, 2017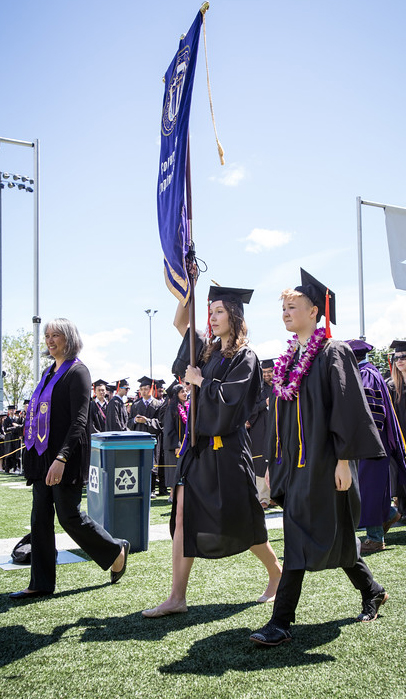 Leading the processon for engineering graduates.
Alumna Tina Soike, BSCE '79, participated in a UW commencement ceremony once again- this time in a slightly different role.
Soike was selected by the UW Alumni Association to serve as a Guardian of the Gonfalon, which entailed accompanying two engineering students as they carried the college of engineering's banner, or gonfalon, during the commencement procession. As a Guardian of the Gonfalon, Soike helped to welcome the students into the Husky alumni network.
Each year, the various UW colleges and schools select students with a record of outstanding achievement to carry the gonfalon, which bears the name and symbol of a college or school.
The students selected as gonfalonieres this year were Celina Gunnarsson from bioengineering and Alexis Harroun from aeronautics and astronautics. The gonfalonieres tradition originated in Italian medieval and Renaissance communities.
Soike, who serves as Director of Engineering Services at the Port of Seattle, is also a member of the CEE Visiting Committee, which provides strategic planning for the advancement of the department.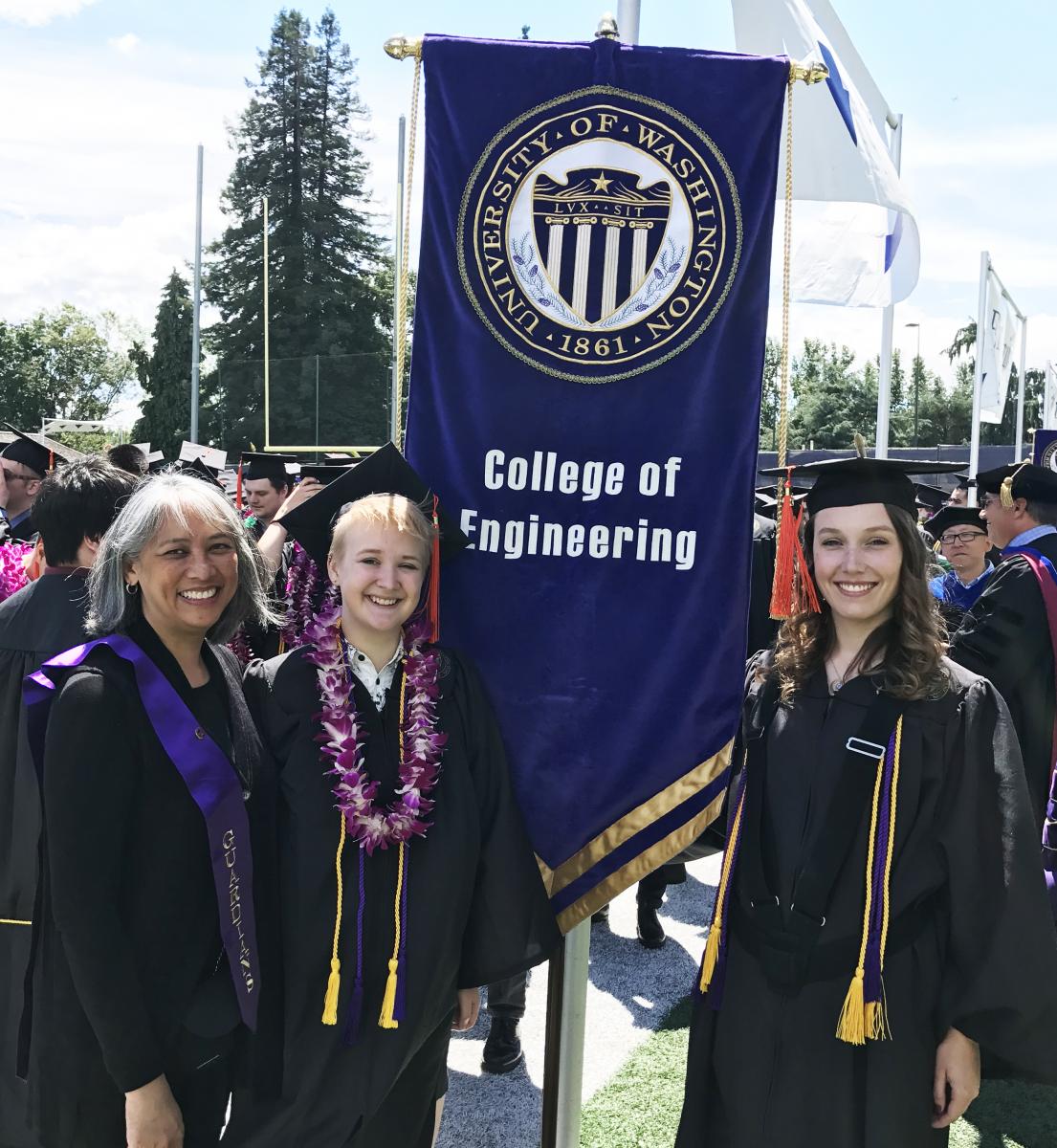 CEE alumna Tina Soike, left, with gonfalonieres Celina Gunnarsson, from bioengineering, and Alexis Harroun from aeronautics and astronautics.