By Brooke Fisher
November 29, 2017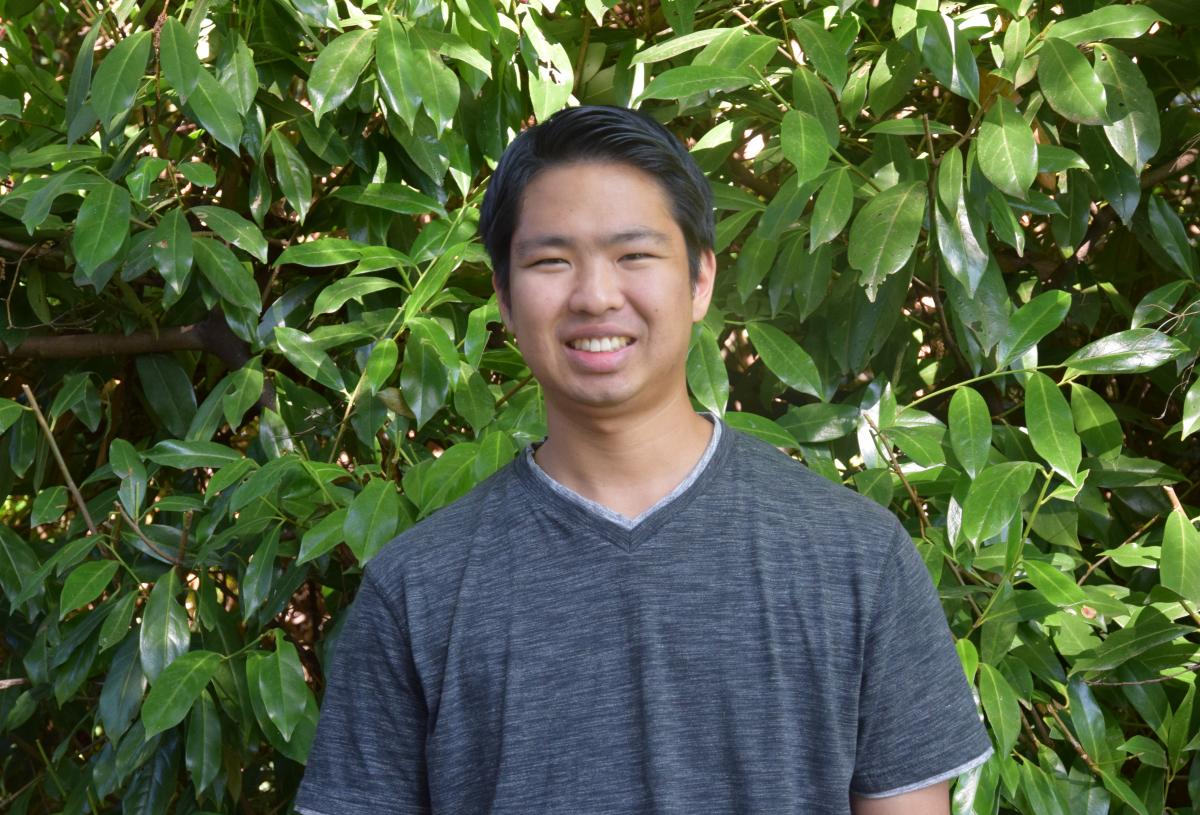 CEE junior Tyler Oshiro
When CEE junior Tyler Oshiro turns on a faucet, he sees more than just clean water. He sees the end result of a lengthy process.
"Out comes clean, potable water, but most people don't realize how much design, monitoring and treatment engineering it takes to provide such a life-sustaining resource," Oshiro said.
This passion for water quality and supply is what led Oshiro to enroll in the department's new Bachelor of Science in Environmental Engineering (BSEnvE) degree program. Oshiro is one of 14 students in the program's inaugural class this fall. After many years of planning, the program was added due to student interest in the field and increasing demand for environmental engineers.
While the existing Bachelor's of Science in Civil Engineering program will continue to offer a broad, big-picture perspective of environmental engineering, the new BSEnvE program will provide a solid foundation in both engineering and the sciences as it pertains to engineering for the environment.
"I want specialized knowledge in purely environmental subjects," Oshiro said. "Environmental engineering is continuously growing and deeper technical knowledge at the undergraduate level will hopefully give me an advantage in graduate school and in my first years in industry."
An interest in environmental engineering surfaced while Oshiro was attending high school in Hawaii, where he was raised. During an environmental science class, Oshiro worked on a science fair project that entailed evaluating the water quality of a local stream. The project, together with what he learned about pollution caused by human activities, led him to develop a deeper interest in the field. For Oshiro, the timing of the program launch couldn't be better.
"It's very exciting to see it all come to fruition just in time for me to be a part of the inaugural class," Oshiro said. "It's really a testament to how hard the whole CEE department works to meet the needs of its students."

Job growth in environmental engineering
Environmental engineering is projected to grow at a faster rate than other occupations in coming years. Job openings are expected to increase by 22 percent from 2010-2020, which is more than the 14 percent growth projection for all occupations and 11 percent growth for engineers, according to the Bureau of Labor Statistics.