Record participation at CEE Career Fair

January 19, 2018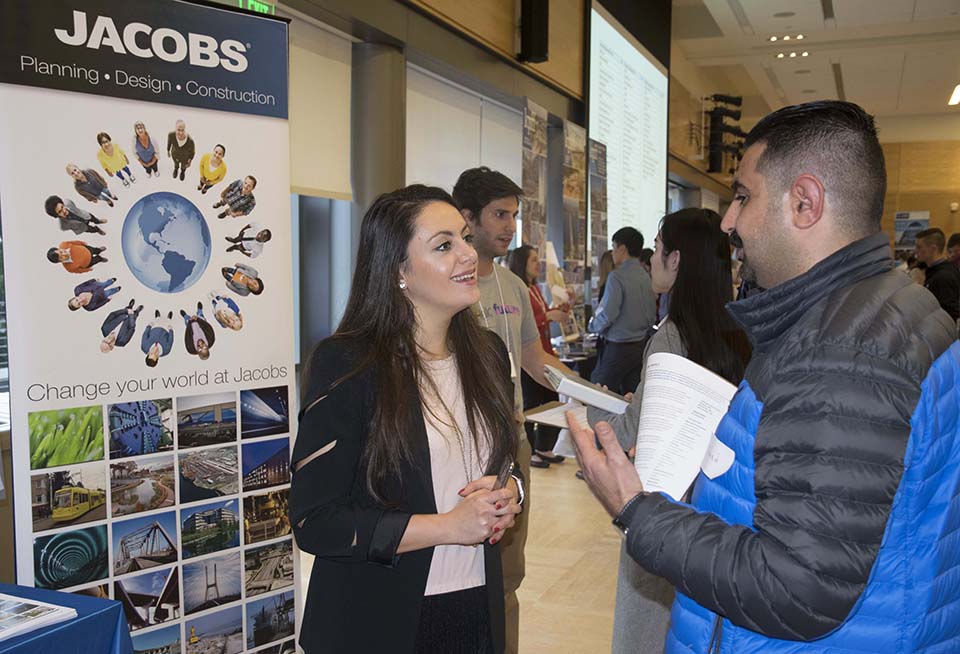 Geotechnical engineer Menzer Pehlivan talks with a UW CEE student at the career fair.
More employers means even more connections were made at the 12th annual UW CEE Career Fair on January 18. The career fair was the largest yet, with a 48% increase in industry participation. A total of 74 companies participated from across the United States and Canada, 30 of which attended for the first time.
A total of 350 students attended the event, held in the HUB Ballroom. Founded in 2007, the Career Fair connects students with employers who are seeking internships and full-time positions. Industry focuses range from general civil engineering to specialty areas such as construction, transportation, geotechnical, structural, water resources/ hydrology/fluid mechanics and environmental engineering.
Following the career fair, industry representatives enjoyed a post-fair happy hour reception. Thank you to the many companies and organizations that continue to participate and support the CEE Career Fair.
View the Facebook photo album.