March 20, 2018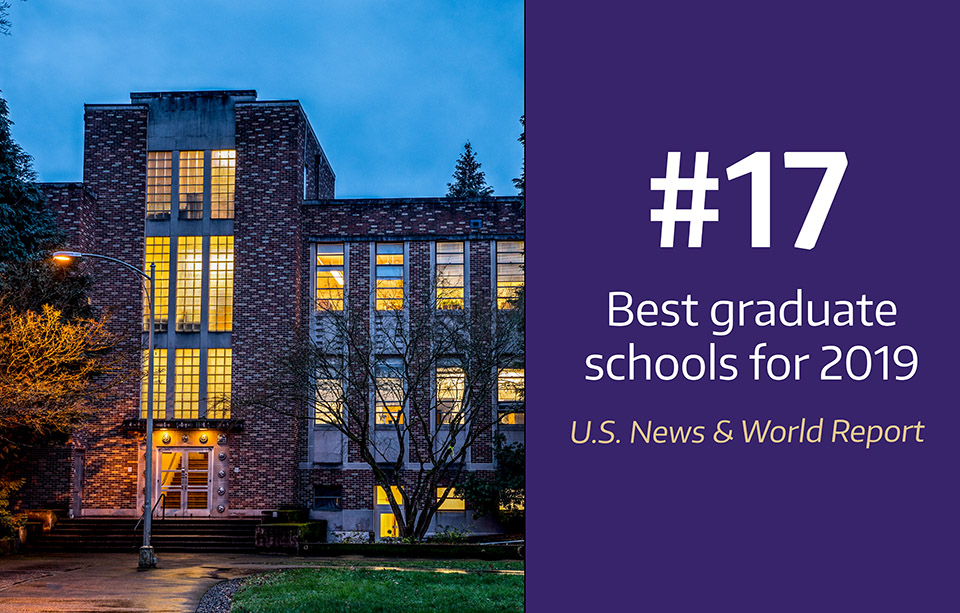 As it turns out, UW CEE graduate programs are not only good- they're equally good! Both the civil engineering and environmental engineering programs, which are ranked separately, received #17 rankings by U.S. News & World Report for the best graduate programs in 2019.
Every year, graduate programs are ranked by U.S. News & World Report using both qualitative and quantitative data. According to U.S. News & World Report, rankings are based on "two types of data: expert opinions about program excellence and statistical indicators that measure the quality of a school's faculty, research and students."
Ranking data was gathered from statistical surveys of more than 2,000 programs as well as reputation surveys completed by more than 20,000 experts in each field. Learn more about the methodology.
Congratulations to UW CEE's faculty, students and staff who make the department a place of excellence and contributed to the rankings.
Learn more
UW Ranked Highly by U.S. News | UW News
CEE's 2018 rankings