Brooke Fisher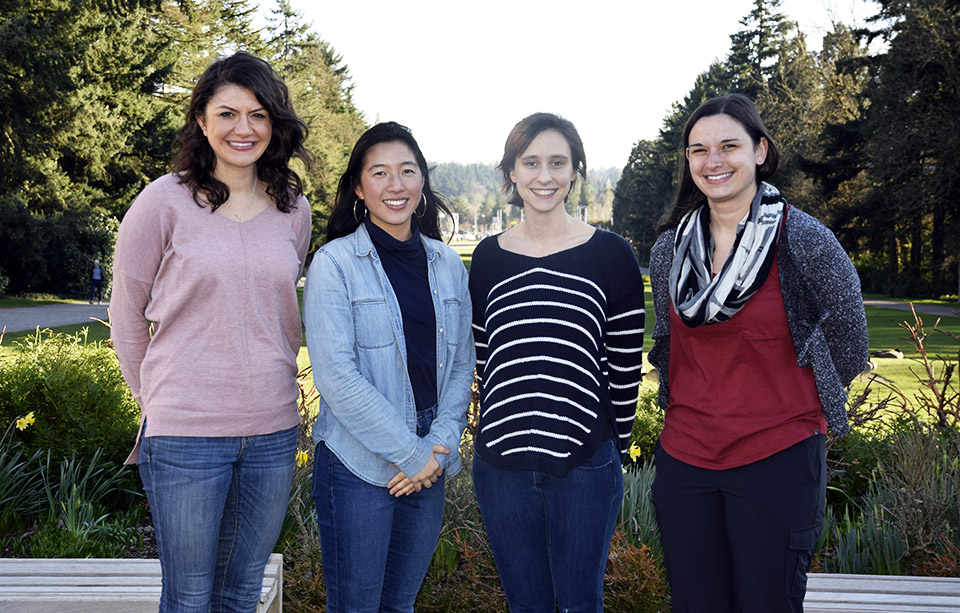 Four UW CEE NSF Graduate Research Fellows: Claire Beveridge, Victoria Ly, Yasmine Farhat and Elyse Lewis, from left.
If you're a graduate student, receiving a National Science Foundation Graduate Research Fellowship is kind of like winning the lottery. Except that luck isn't involved.
Hard work, ambition and promise are a few qualities that earn recipients a fellowship from the competitive program, which covers graduate school costs for advanced degrees in the engineering, science, technology and mathematics fields. Recipients receive a three-year annual stipend along with funding for tuition, which they can use to conduct their own research at a graduate school of their choosing.
According to NSF, "Fellows are anticipated to become knowledge experts who can contribute significantly to research, teaching, and innovations in science and engineering. These individuals are crucial to maintaining and advancing the nation's technological infrastructure and national security as well as contributing to the economic well-being of society at large."
Learn what four UW CEE NSF graduate research fellows are researching, how they got their start in engineering and more.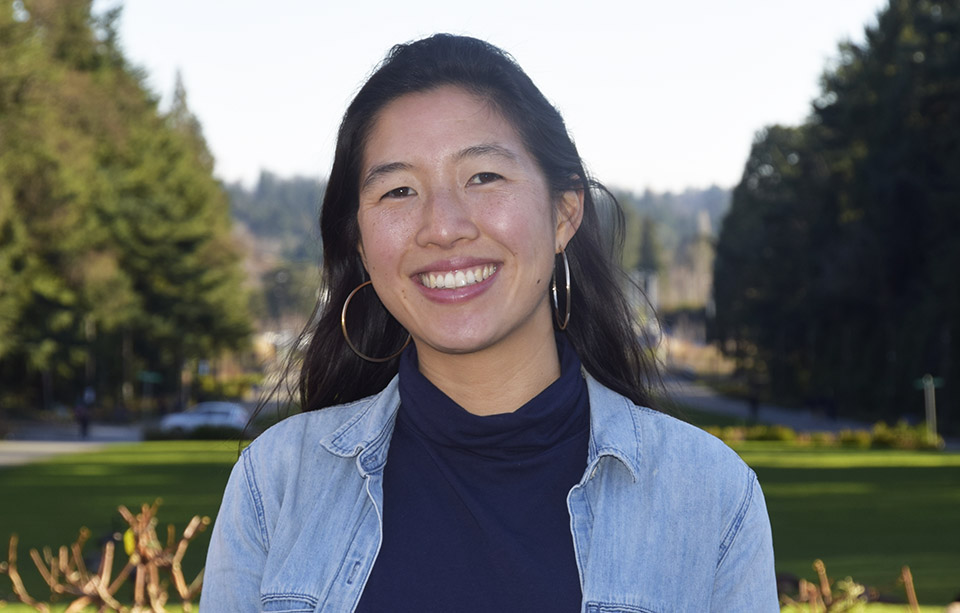 Victoria Ly
Ph.D. student, first year
Hydrology and Hydrodynamics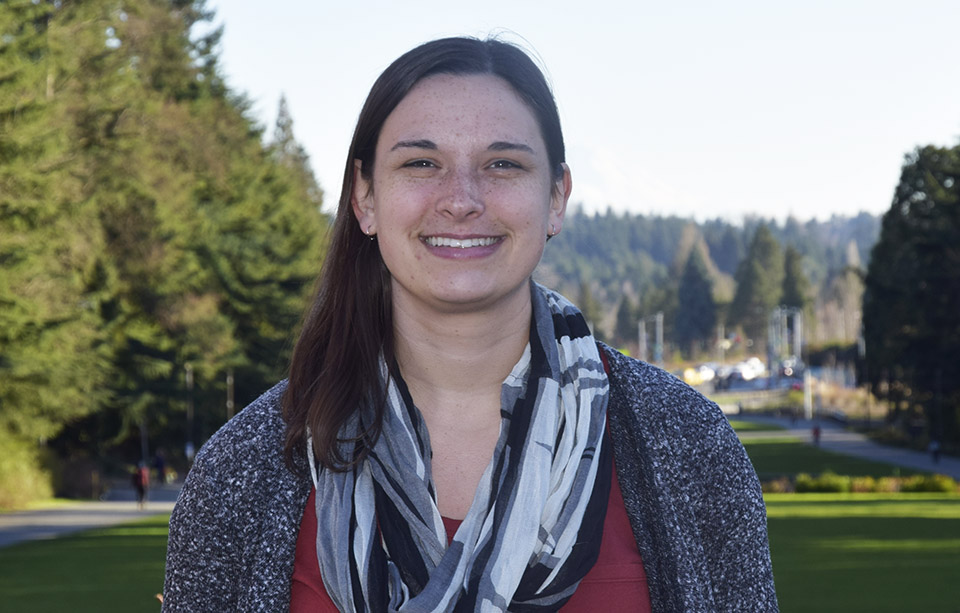 Elyse Lewis
Ph.D. student, first year
Transportation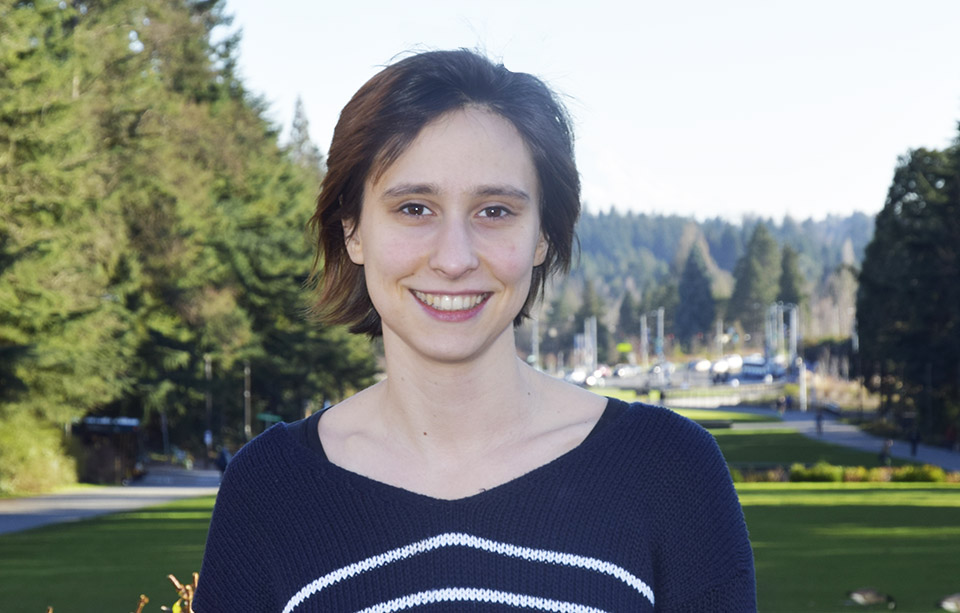 Yasmine Farhat
Ph.D. student, second year
Environmental Engineering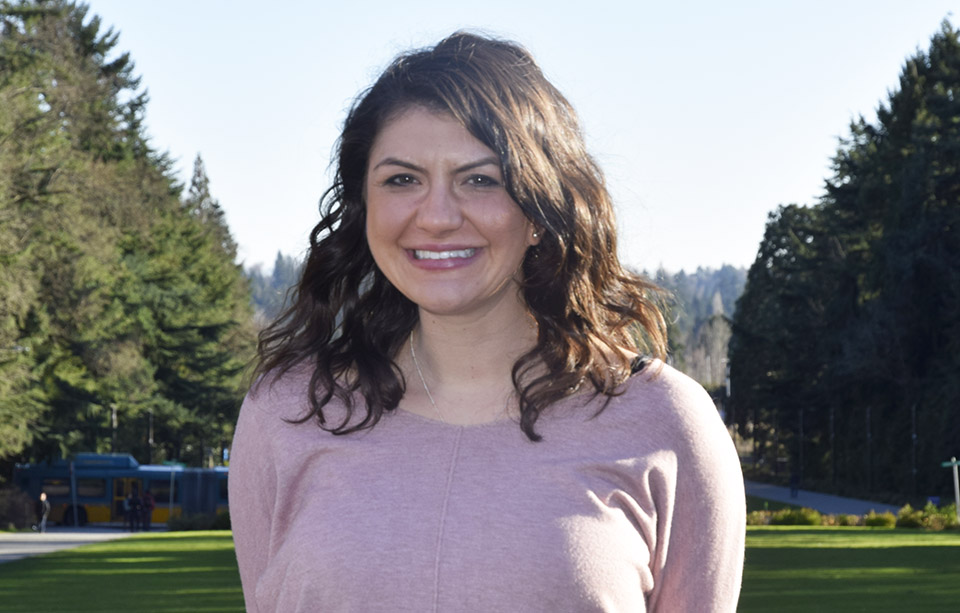 Claire Beveridge
Ph.D. student, third year
Hydrology and Hydrodynamics
Originally published April 18, 2018