Brooke Fisher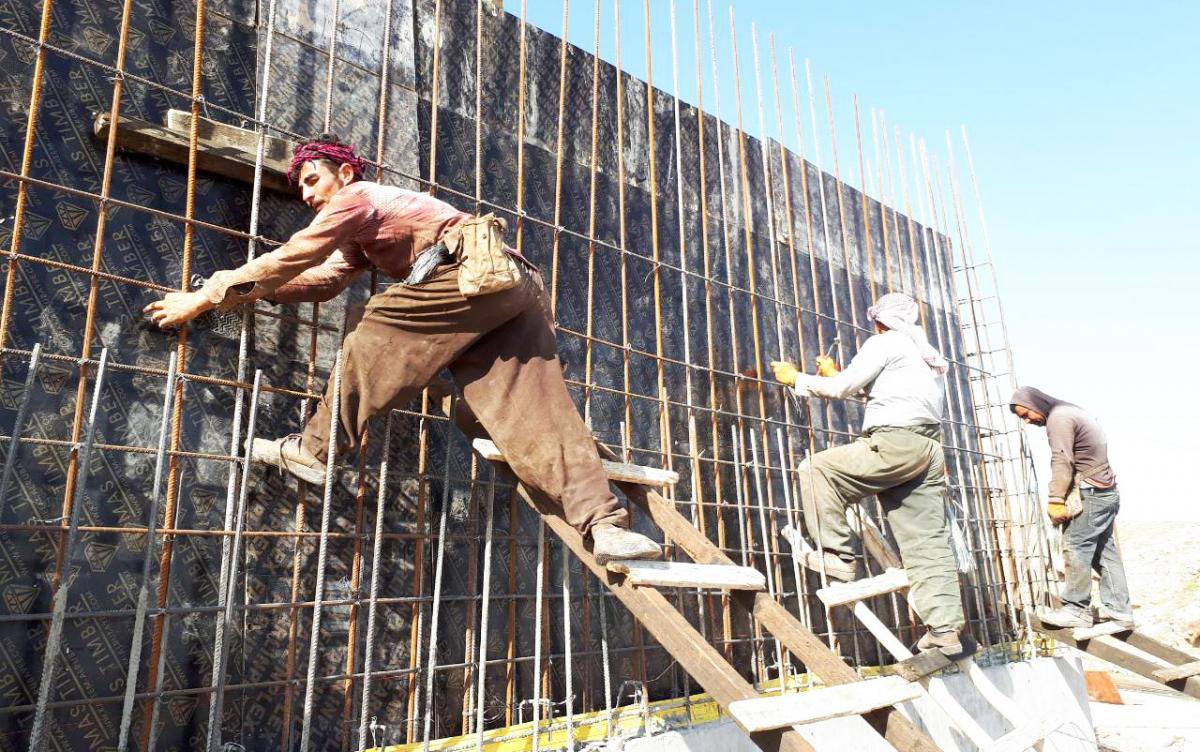 Alumna helps restore water systems after ISIS
When she accepted a six-month position with a humanitarian aid organization to restore water infrastructure, CEE alumna Heta Kosonen (Ph.D. '18) knew she'd be working in the Middle East. But she didn't know she'd actually be working in Iraq.
"I applied for a job in Jordan, but there was a bigger need in Iraq," Kosonen said. "So I was asked if I would go there."
Kosonen was told she would be working in an environment with safety conditions that were not always satisfactory. Although family and friends expressed concern, she was up for the challenge.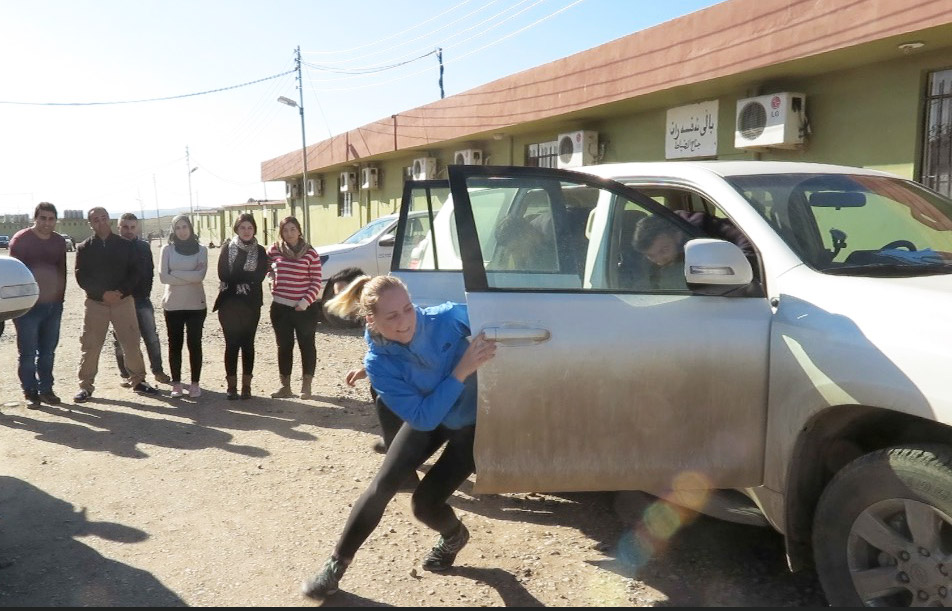 "If you are too scared to move or act normally, it will impact the work," Kosonen said. "There needed to be some level of understanding about what it would be like."
As a program officer for Japan Emergency NGO (JEN), Kosonen oversaw a team working to restore water to areas previously occupied by the Islamic State in Iraq and Syria (ISIS), which destroyed infrastructure before retreating. The team's work enabled displaced people to return to their homes in newly liberated areas.
"It was exactly the kind of engineering work I always dreamed of," Kosonen said. "As I expected, it was a high pressure environment to work in. Things were changing continually and every week there was a new challenge."
Relocating to the Middle East
In October 2017, Kosonen relocated to Amman, the capital of Jordan, which was her home base for six months as it was easier to access than Iraq. From Amman, Kosonen remotely managed a team of 10 people in Kurdistan, a region in northern Iraq. The team was comprised of four engineers, two security officers, two logistics officers and two administrative staff.
To enable her to work face-to-face with the field team, tour project sites and meet local leaders in the municipalities where the team was working, Kosonen traveled to Iraq twice. She wasn't allowed to fly into Kurdistan, however, due to security concerns after an independence referendum led to armed conflicts between the Kurdistan and Central Iraq regions. Kosonen was therefore forced to take a much longer route— traveling through Turkey in a vehicle to cross the border into Iraq.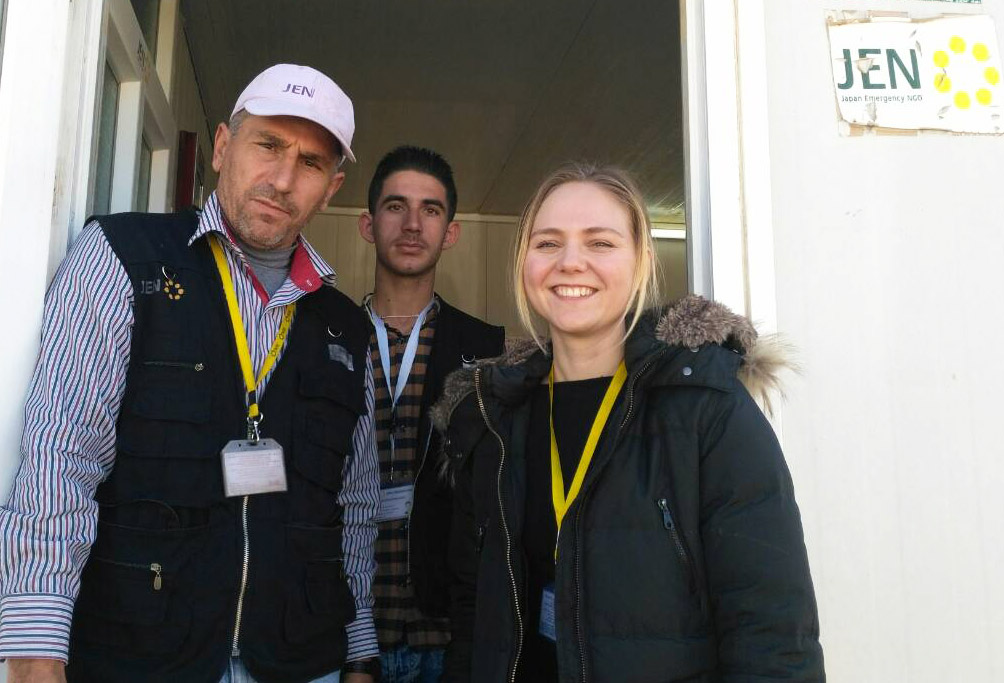 "Crossing borders could be stressful," Kosonen said. "The situation was very volatile when I started the job."
Dealing with daily power outages, Kosonen worked Sunday through Thursday managing logistics, monitoring the status of projects and developing plans to react to specific community needs. She also helped monitor security situations daily, to determine if it was safe for field staff to work in certain areas. Each day brought new challenges, with political conflicts often leading to road closures or safety concerns delaying projects.
"Things were constantly changing," Kosonen said. "I needed to have a plan F, not only a plan B."
Restoring water systems
The team that Kosonen oversaw worked on water restoration projects in northern Iraq, close to the Syrian border, in areas previously occupied by ISIS. As ISIS retreated, refugees began returning to their homes. However, many communities now suffered from a lack of clean water, as ISIS destroyed water networks and other infrastructure, leaving little behind. Anything of value was also stolen, such as pumps, generators and electrical equipment.
"The destruction level was quite high, so there was almost nothing when people were going back," Kosonen said. "Everything was destroyed."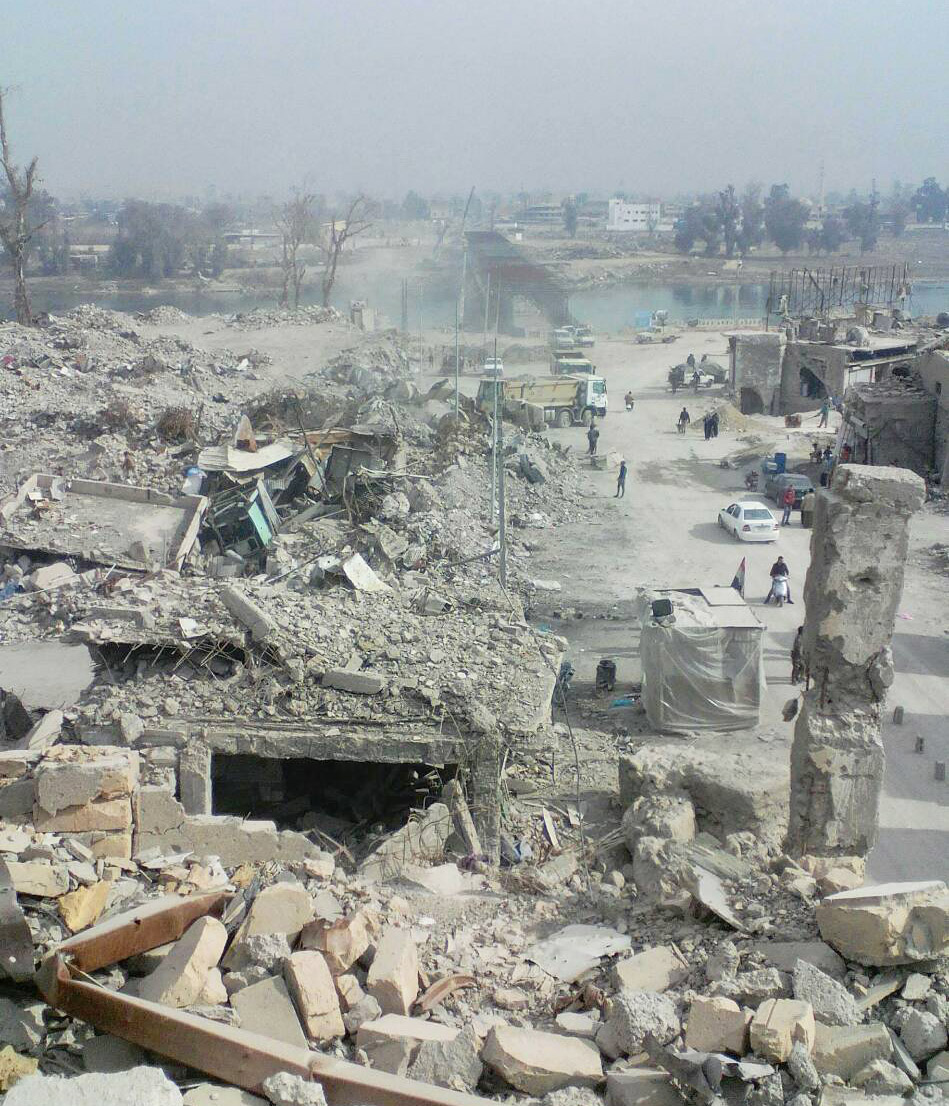 The team worked on a variety of water-related projects, the most common of which was rehabilitating boreholes, which are narrow wells drilled into the ground. This entailed rebuilding a simple borehole/well room, rebuilding a water tank base and installing new equipment, such as pumps and generators.
The team also worked to restore water and sanitation systems at schools. At one elementary school, the Sayna Zaynebj School, which was used as a base by several armed groups, everything inside and outside the building was destroyed. It is now almost fully rehabilitated, with new walls replacing those destroyed by bombs. Kosonen's team oversaw building a new well for teachers and students.
Water trucking was also necessary in some areas, and Kosonen's team helped to coordinate water delivery to several small villages as well as in West Mosul, where water was delivered to seven neighborhoods with a combined population of 114,000 people.
Short-term emergency response projects also required the team's attention. In one instance, the mayor of Zummar asked for help with a water crisis the community was facing. More than 50,000 people in the town of Zummar and surrounding villages lost access to safe drinking water after the water level of Mosul Dam Lake decreased drastically in a short amount of time. As the inlet pipes of the main pumping station were above water level, the mayor asked if they could help extend the pipelines to get water flowing again.
"We explained this situation to our donors, calculated the budget, did a quick tender process with a few contractors and were able to start the project within one week of the mayor's initial request," Kosonen said. "The pumping station is now working again and people can access network water. It feels quite good to be able to react to something like this."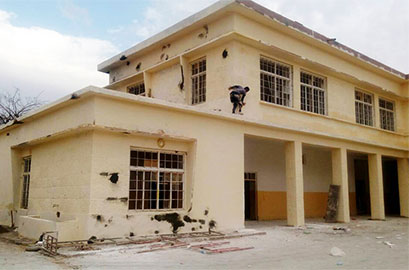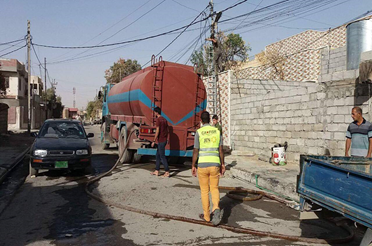 Crossing cultures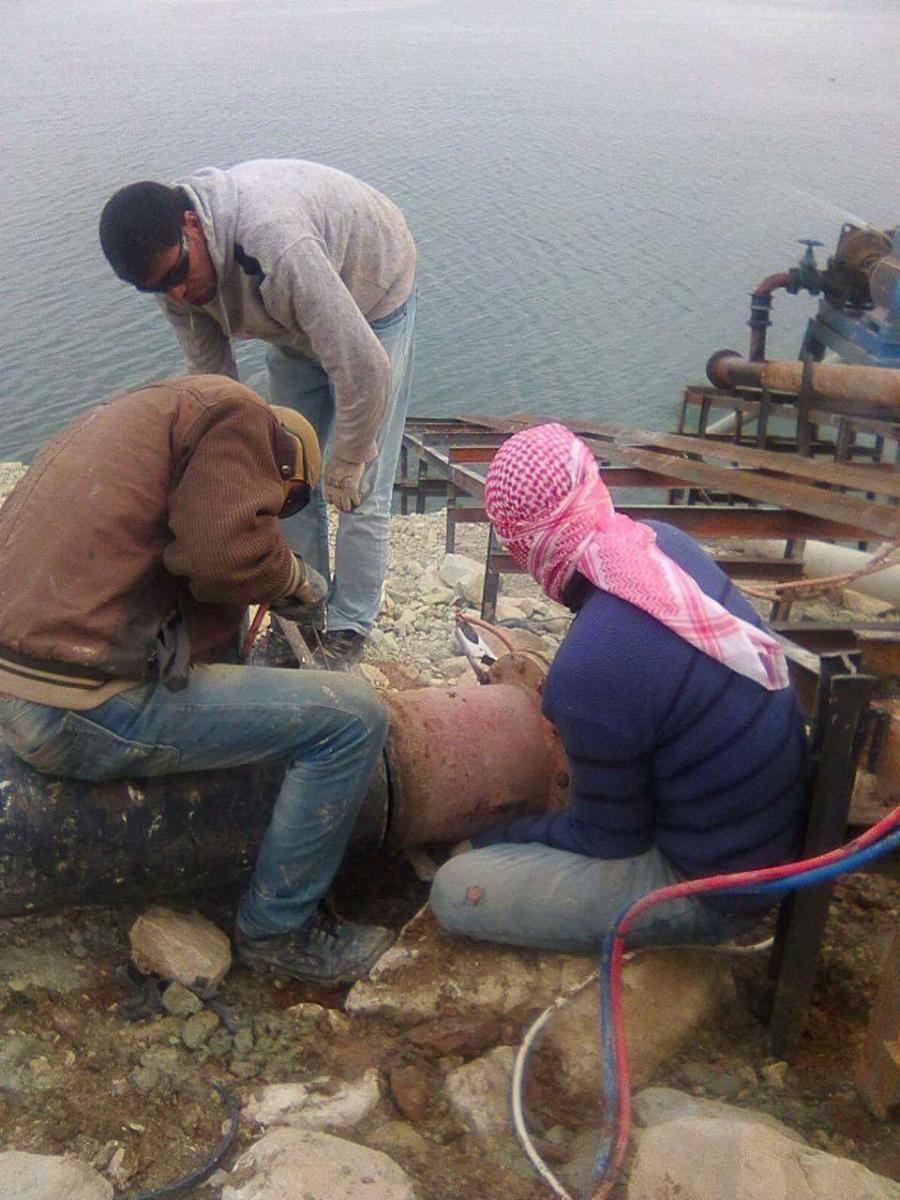 As a female engineer, Kosonen was exposed to cultural differences stemming from the traditional role of women in Iraqi culture. Being a female engineer is not a common occupation for women in Iraq, where the majority of females do not work outside the home. It was therefore a surprise to some project partners and collaborators that Kosonen was knowledgeable about water systems and asked technical questions at meetings. At one meeting, a few men refused to shake her hand and were confused about her role as a decision maker.
"You can imagine how frustrating that was, but I consider it a useful growing experience both for me and for them," Kosonen said.
Future work
This isn't Kosonen's first time traveling to the Middle East. During her graduate studies, she visited refugee camps in Jordan to investigate wastewater treatment practices during the global refugee crisis. She gathered data and conduct interviews that allowed her to explore the technical decisions that trained professionals make when quickly establishing wastewater systems.
"It was very satisfying to notice that the research I conducted really helped me do well in Iraq," Kosonen said. "It was such a rewarding job and something where you can gain a lot of professional experience in a short amount of time."
Building on her humanitarian aid experience, Kosonen will embark on a new adventure this fall. She will be working for United Nations Children's Fund (UNICEF) as a program officer in the innovation unit in Copenhagen, where she will help develop new technologies and practices that strengthen UNICEF's mission to help children in developing countries.
Originally published August 6, 2018