February 25, 2019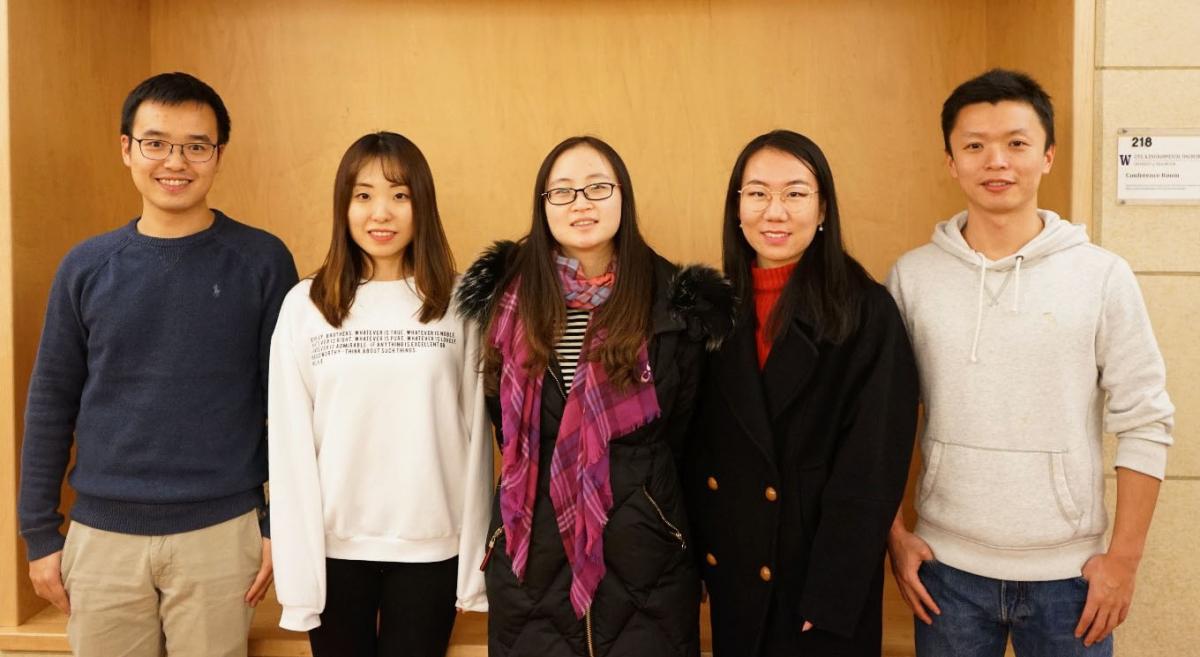 CEE graduate students Jingxing Wang, Wan Li, Yiran Zhang, Rong Fan and Qiangqiang Guo, from left.
When it comes to analyzing transportation data, a team of CEE graduate students from the intelligent Urban Transportation Systems (iUTS) Lab went the extra mile. Actually, they went 2,300 miles to Washington D.C., where they received fourth place at the Transportation Forecasting Competition (TRANSFOR 19) in January 2019.
Leading up to the competition, the UW CEE team, iUTSgo, received second place for the accuracy of their transportation predictions during the first round of the competition, where they competed against 31 student teams to predict the average speed for a segment of roadway in the city of Xi'an, China. To do so, they used two months' worth of data to develop traffic forecasting models.
The iUTS Lab is directed by associate professor Jeff Ban.