April 19, 2019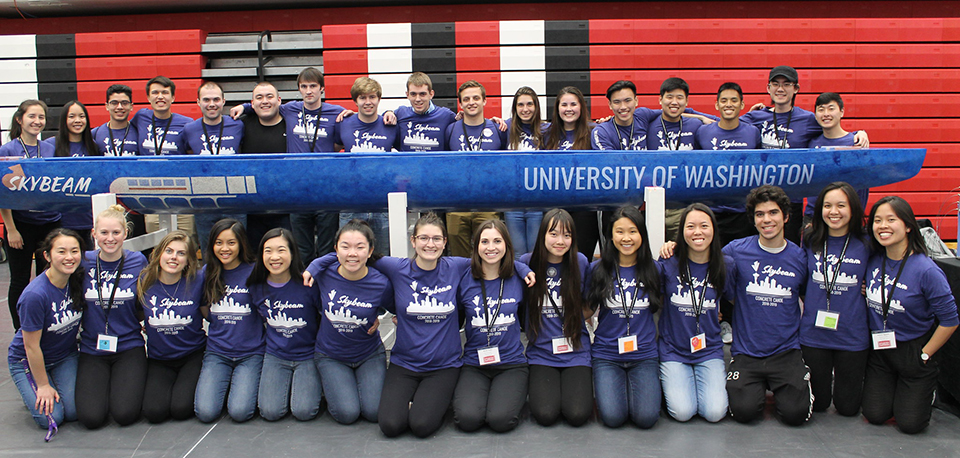 The UW Concrete Canoe Team sailed into first place at this year's regional competition, advancing to the national competition for the seventh year in a row.
A total of 14 teams competed in ASCE's Pacific Northwest Regional Concrete Canoe Competition, hosted by Saint Martin's University in Lacey, Wash. April 12-13. Competing in four categories, which are equally weighted, the UW team placed first in both design paper and final product, and third in both oral presentation and race points.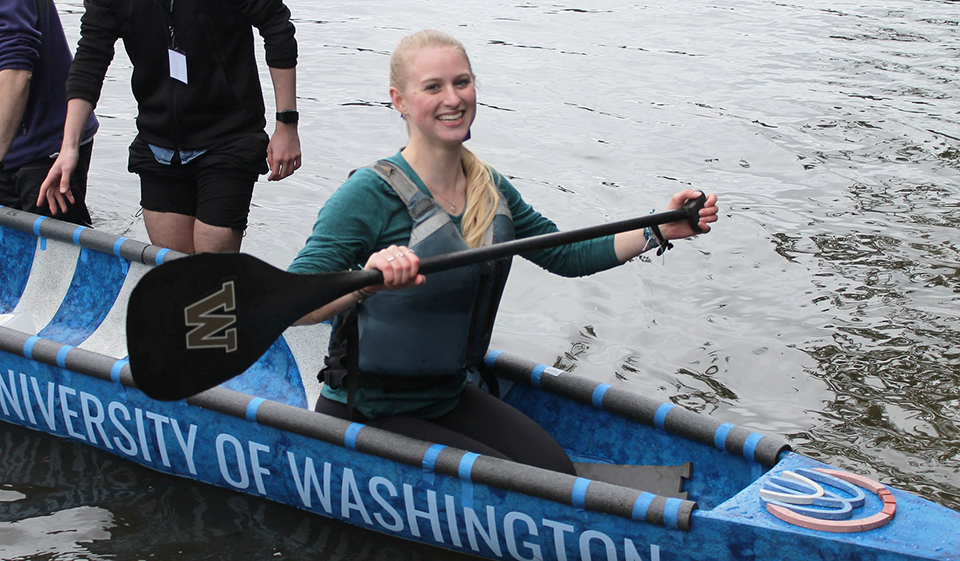 With more than 50 members, including 15 core leaders, this year's team began working on their canoe design in October 2018. With an overarching strategy to innovate on many fronts, the team incorporated hydrated lime in their mix design for increased strength, used new reinforcement schemes and developed more precise methods to determine the canoe's thickness.
"This year's team dramatically pushed the design limit and was able to create a canoe that is much thinner (36%) and concrete that is much stronger (22% in compressive strength) from last year," said co-captain Jason Wells.
Creativity is also part of the game- every year the team devises a new theme, which is reflected on the outside of the vessel. This year's theme is the 1962 Seattle World's Fair, also known as the Century 21 Exposition, which saw the construction of Seattle's landmark Space Needle, the Pacific Science Center and the monorail.
"We like how the World's Fair revolved around trying to innovate and improve, as well as how it put Seattle on the map for the rest of the world. Not only was the Century 21 Exposition important for the Space Race at that time, but it also showcased civil engineering innovations at that time," said Wells.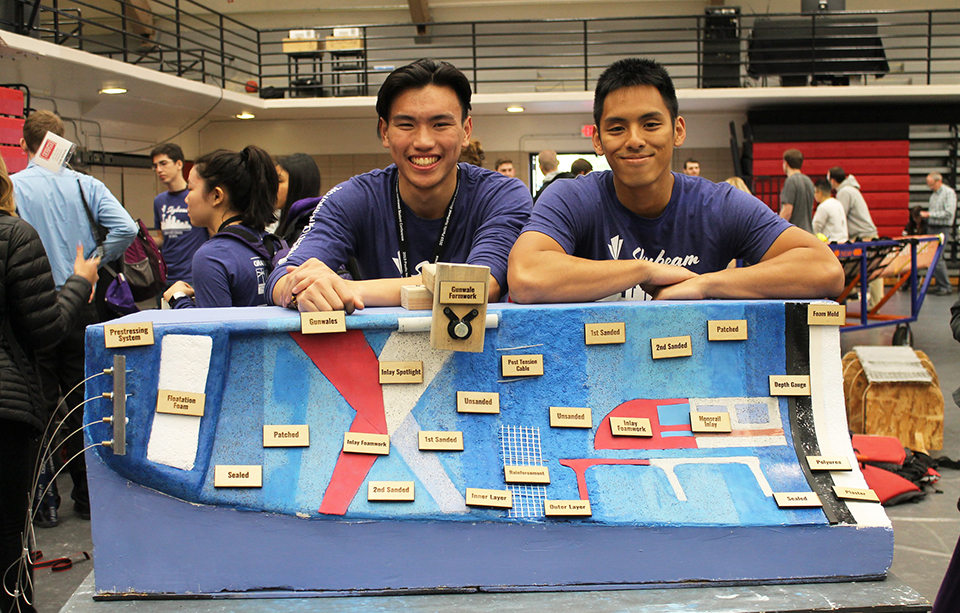 The team's display.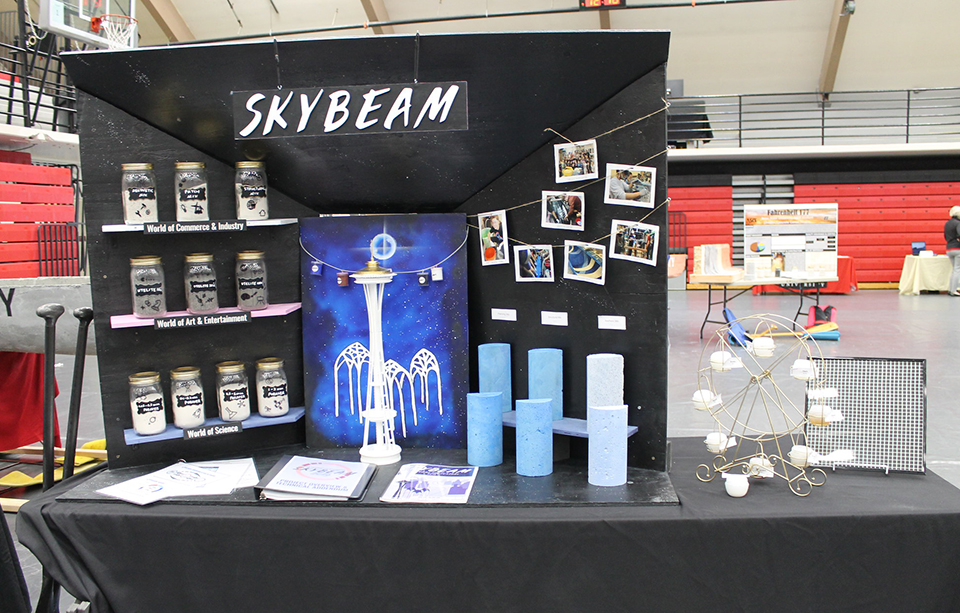 The canoe design.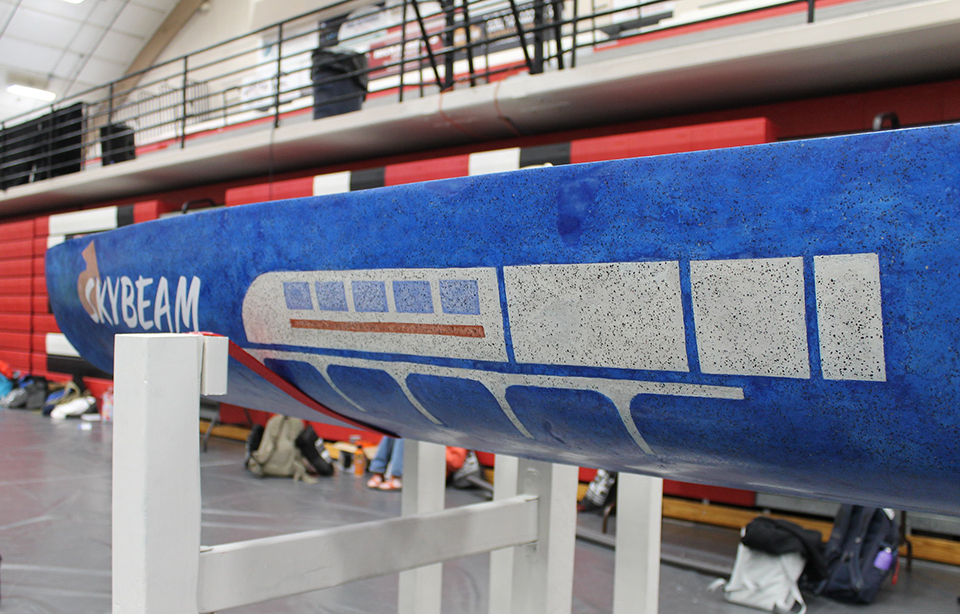 This year's team has overcome numerous obstacles, including making last-minute repairs before competition and even being disqualified from the co-ed races when their canoe took on too much water.
"Even with not being able to compete in the co-ed races, our team came back and won four out of five races total. I think this shows our determination this year and willingness to overcome huge obstacles," Wells said.
The team next competes at the ASCE National Concrete Canoe Competition in Melbourne, FL, hosted by Florida Institute of Technology, June 6-8.