June 20, 2019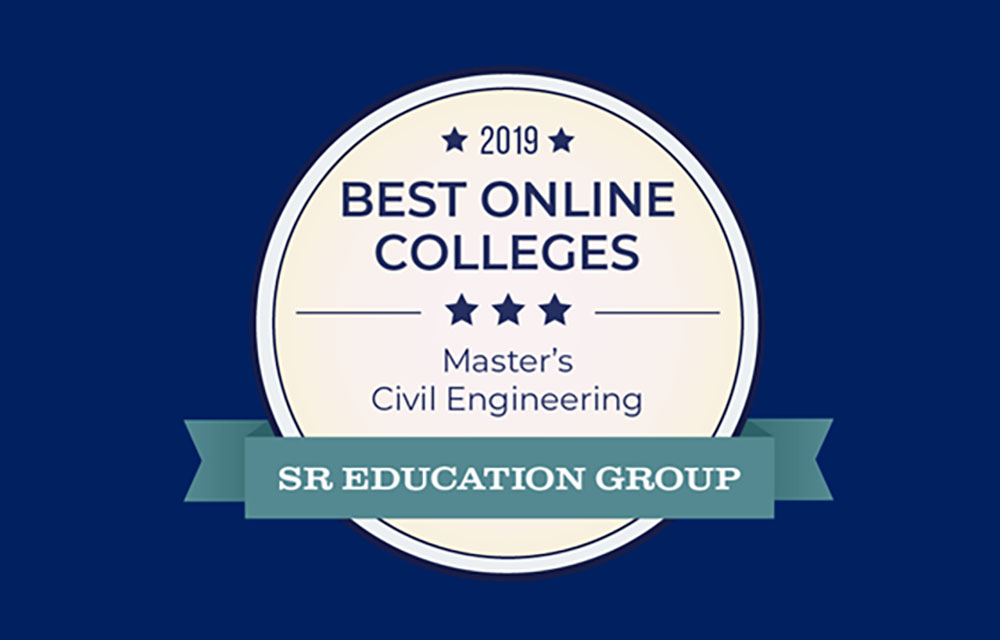 In recognition of being affordable without compromising academic quality, UW CEE's online Master of Science in Civil Engineering: Construction Engineering program ranks among the top 2019 Best Master's in Civil Engineering Online Programs.
According to the SR Education Group, an education research publisher, UW CEE's construction engineering online master's program is ranked #4 out of 18 programs included in their annual list, which recognizes degree programs that are committed to both affordability and excellence.
"This fully-online program was designed for engineers who work in the field of heavy construction and aspire to lead large infrastructural projects. Students have the flexibility to continue working during the day while they study part-time at night, which allows them to earn a master's in two to three years. This program attracts students from all over the world who bring unique global perspectives to the online classroom," stated the SR Education Group.
To determine the rankings, SR Education Group employs a combination of manually researched tuition, accreditation and PayScale salary data. Since salaries and tuition rates differ by degree level and program, program specific salary data is used for the rankings.
UW CEE's Master of Science in Civil Engineering: Construction Engineering program allows students to pursue an advanced degree in heavy construction, focusing on roads, bridges, marine construction, infrastructure and more. The program was developed by an interdisciplinary team from the departments of Civil & Environmental Engineering and Construction Management.