June 27, 2019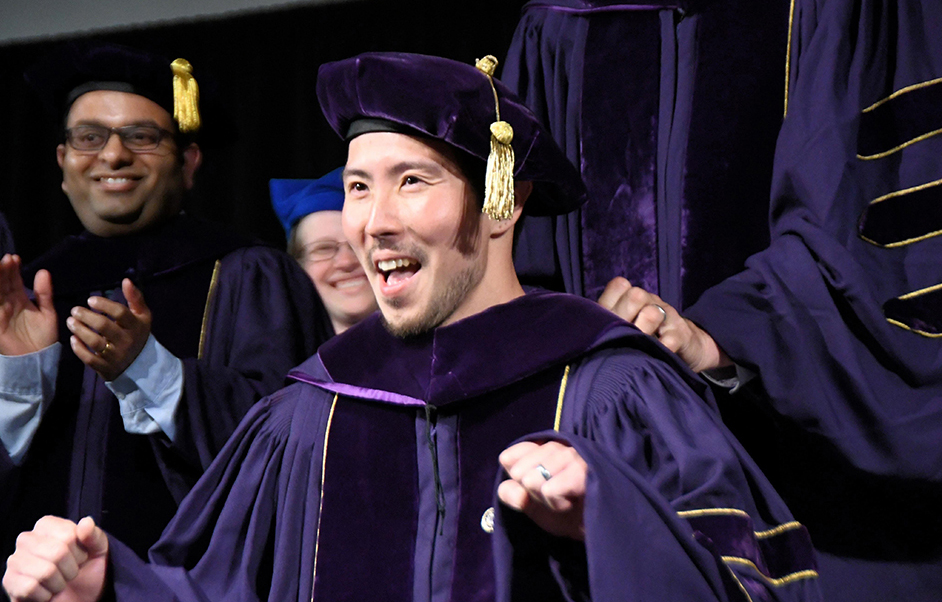 The CEE department officially has more than 300 new alumni! A total of 21 Ph.D. graduates, 131 master's graduates and 161 bachelor's graduates were honored at the department's graduation ceremony on Sunday, June 16.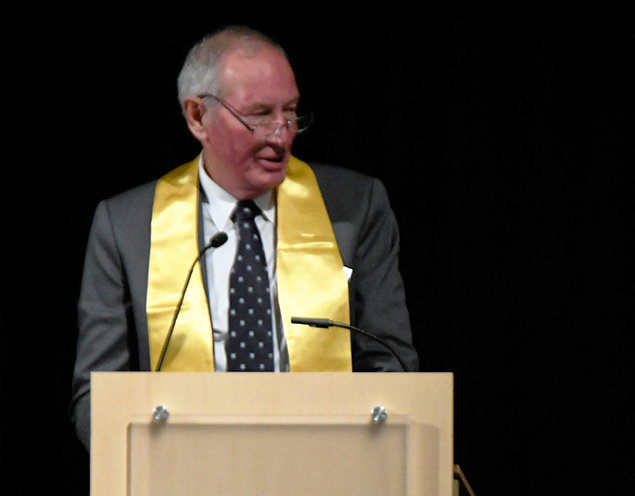 Notable this year was the graduation of the inaugural Bachelor of Science in Environmental Engineering program cohort, comprised of 16 students.
The department was honored to have John Tawresey (P.E., S.E.), who is recognized as a pioneer in structural masonry and risk management, as the keynote speaker. Tawresey's career includes 40 years of achievement at KPFF Consulting Engineers as their CFO.
The student reflections speeches were delivered by graduating seniors from both bachelor's programs: Sara Lucero, Bachelor's in Civil Engineering, and Alexander Ratcliff, Bachelor's in Environmental Engineering.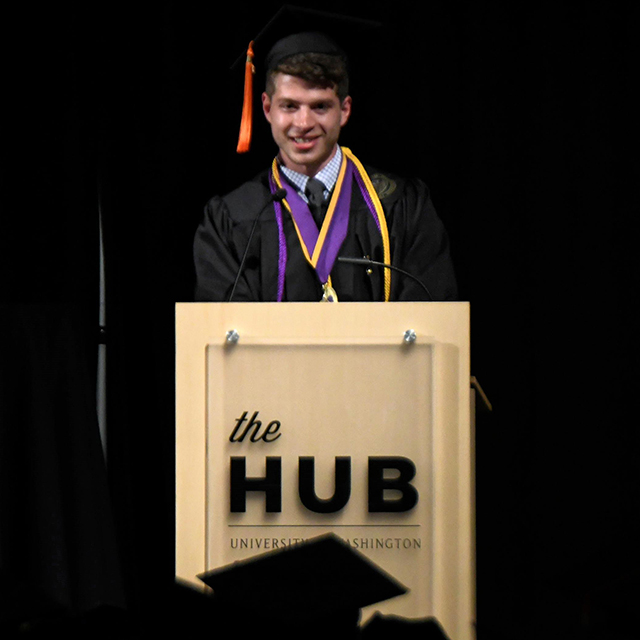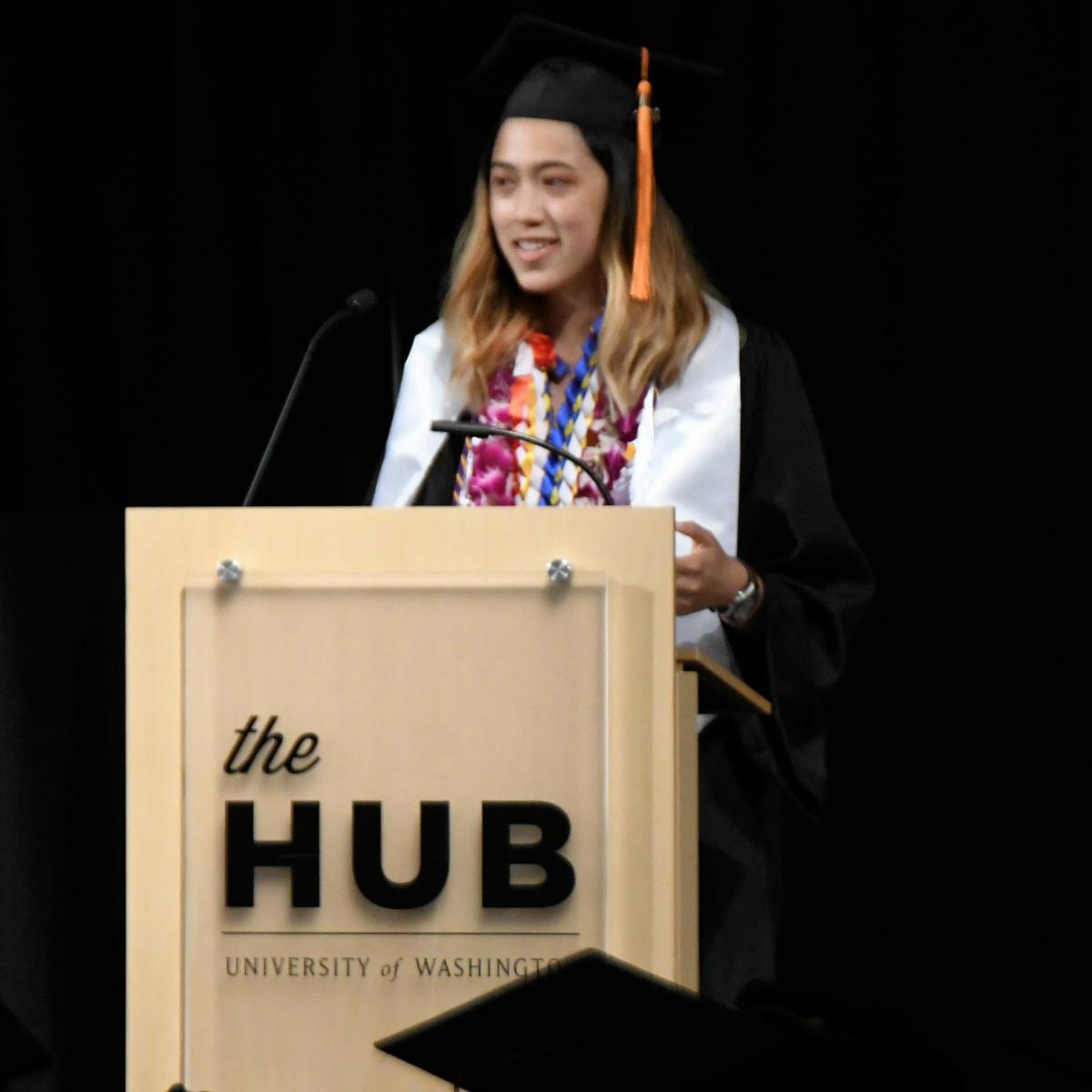 Awards
A number of awards were presented during the ceremony, honoring students and faculty for excellence. The following awards were presented:
The Neil & Ann Hawkins Award was presented to two students: Tatsu Sweet (first prize) and Jordan Drugge (second prize). The annual award, established by former department chair Neil Hawkins and his wife, recognizes two outstanding graduating seniors based on academic merit, leadership and service and communication skills.
The Outstanding Faculty Teaching Award was presented to professor Michael Brett.
The Outstanding Faculty Mentor Award was presented to assistant professor Mari Winkler.
The Chair's Award for Department Service was presented to associate professor Michael Dodd.
Class of 1969 Honorees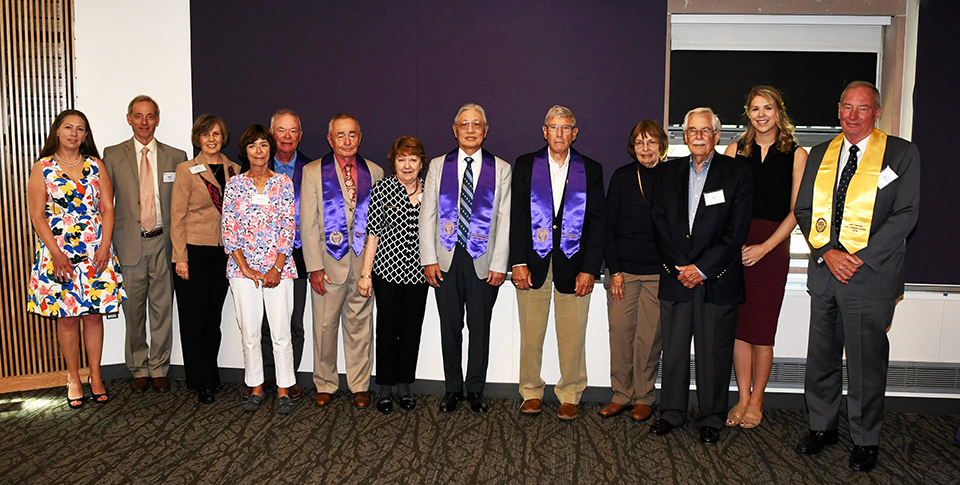 The 50th reunion class was also honored at the celebration. Alums from the class of 1969 were presented with commemorative "stoles of gratitude" and were invited to walk in the procession with faculty and graduates.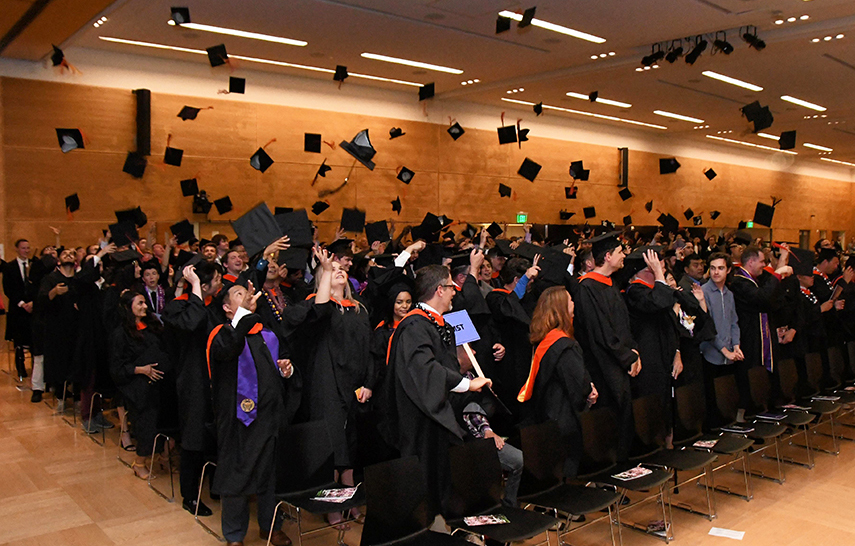 View more photos
Enjoy additional graduation photos on Facebook. Congratulations to the graduating class of 2019! Best of luck and we hope you'll stay in touch!