August 8, 2019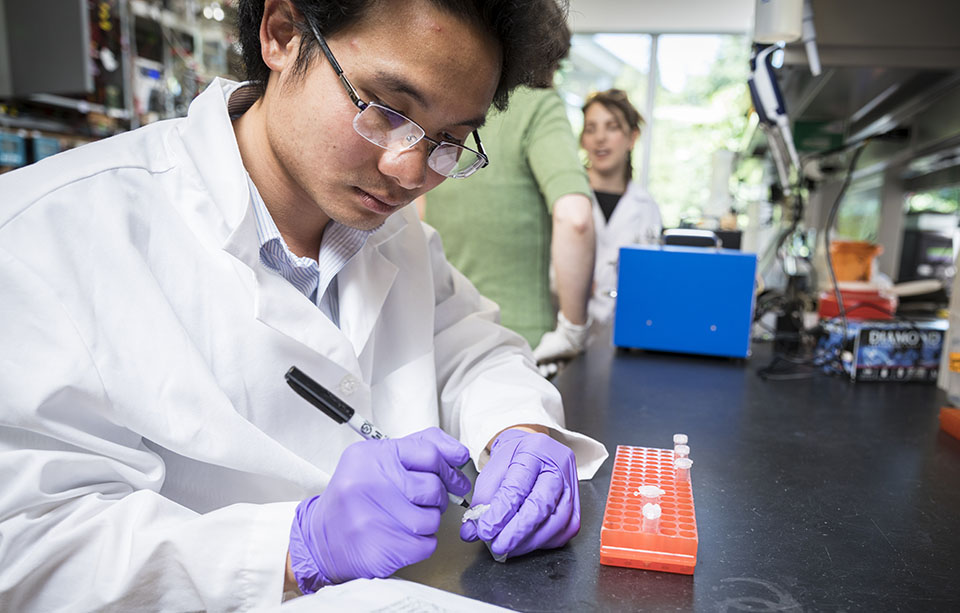 With water-related challenges on the rise around the world, there is a splash of good news. A newly established Ivanhoe Foundation Endowed Fellowship will support UW graduate students who are gearing up to tackle some of the most pressing water-related challenges in developing countries.
"Threats to water, such as limited access to safe and clean water for health, insufficient water for food and energy, and declining resilience against extremes of floods and droughts, are ever morphing into newer problems requiring newer solutions and outside-the-box thinking," said CEE professor Faisal Hossain, who works on sustainable water resources engineering.
Addressing complex water-related challenges around the globe requires creative problem-solving and the ability to translate cutting-edge research into real-world solutions, according to the Ivanhoe Foundation. Therefore, the fellowship will fund graduate students passionate about tackling the world's greatest water resource challenges, especially those who are pursuing solutions to challenges faced by developing nations, such as limited access to safe and clean drinking water and insufficient water for food and energy.
The fellowship will support graduate students in both the College of Engineering and the College of the Environment. Graduate students and faculty from the two colleges are already collaborating on water research through the Freshwater Initiative, which promotes innovative research in the water science and engineering communities to address complex freshwater issues both locally and around the globe.
The endowment is made possible through a longstanding relationship and the strong support of Cheryl Townsend, chair of The Ivanhoe Foundation, which her father, L.F. "Buz" Ivanhoe, founded. An international expert on petroleum exploration in developing countries, Ivanhoe observed the plight of water-deprived localities firsthand, which inspired him to support graduate students working on global water-related challenges.
"In today's world, this type of support to train the next generation of engineers and scientists for international development is almost non-existent," Hossain said. "The generous support from the Ivanhoe Foundation will therefore fill a critical void that we see in the 21st century."