December 2, 2019
The RAPID facility completes first year of operations
It's an understatement to say it's been a busy year. Responding to hurricanes, earthquakes, tsunamis, landslides and wildfires, the Natural Hazards Reconnaissance Facility (known as "RAPID") exceeded its target number of deployments for the year by 400%.
"During the past year, we have helped 15 organizations—including universities, government agencies, and international partners—conduct state-of-the-art natural hazards reconnaissance missions worldwide. These field campaigns have produced data products that have already led to entirely new understandings of natural disasters and their lingering effects," says faculty director, professor Joe Wartman.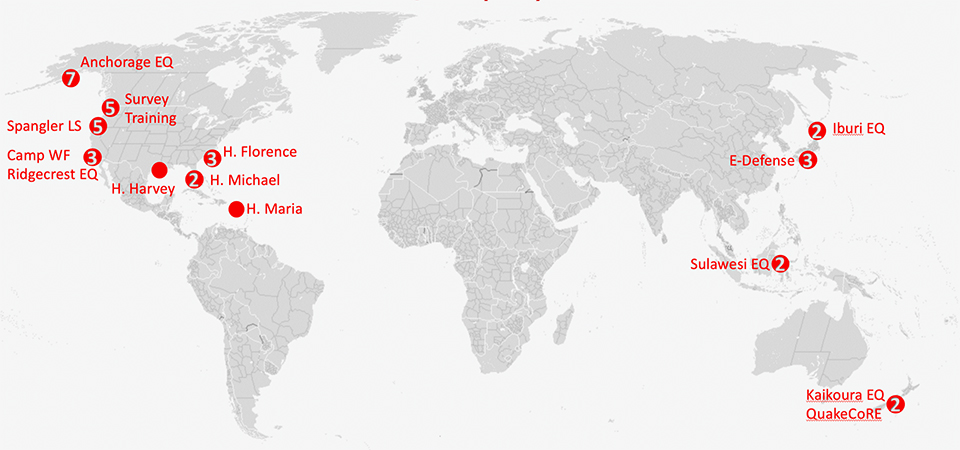 Launched in September 2018, the center completed 36 deployments of equipment to 12 locations around the globe during its first year of operations. With the goal of reducing the adverse impacts of natural hazards, the center houses more than 300 pieces of data-gathering equipment, which are available to researchers throughout the world.
Funded by a five-year $6 million Natural Hazards Engineering Research Infrastructure grant from the National Science Foundation, the center is the first of its kind in the world. In addition to state-of-the-art equipment, the center also provides training and advisory services to support the collection, processing, analyzing and archiving of perishable data from natural hazard events.
Efforts during the first year were focused on developing and training a user base of researchers to operate the high-tech equipment. To this end, center faculty and staff conducted user trainings throughout the Northwest and East Coast, training more than 190 researchers.
During year two of operations, center faculty and staff plan to offer training workshops with a special focus on the social science and coastal research communities. They will also continue hosting new data processing workshops, to teach researchers how to analyze data they've collected.
Deployment details
During the first year of operations, data gathering equipment was deployed to disaster sites around the world. Below are a few highlights:
Hurricane Michael, Florida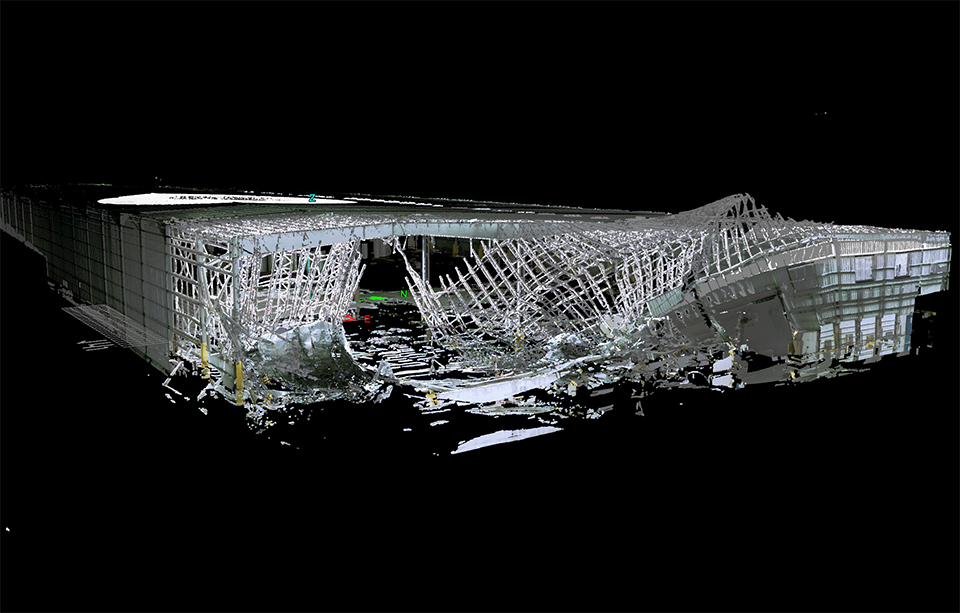 The strongest hurricane to hit the Florida panhandle in more than 25 years, Hurricane Michael struck in October 2018, causing severe damage and death throughout the southeastern states. RAPID Facility faculty and staff, together with researchers from Auburn University in Alabama, were deployed to Florida to collect data on heavily damaged large-volume steel buildings, which had a high rate of collapse during the hurricane. Researchers used drones outfitted with ultra-high-resolution cameras, lidar scanners and surveying equipment to discover a common cause of building failure: purlins, which are horizontal beams between the main roof beams perpendicular to the short dimension of the building, buckled from the combined forces of wind-induced wall pressure and suction of the roof.
Hokkaido Eastern Iburi earthquake, Japan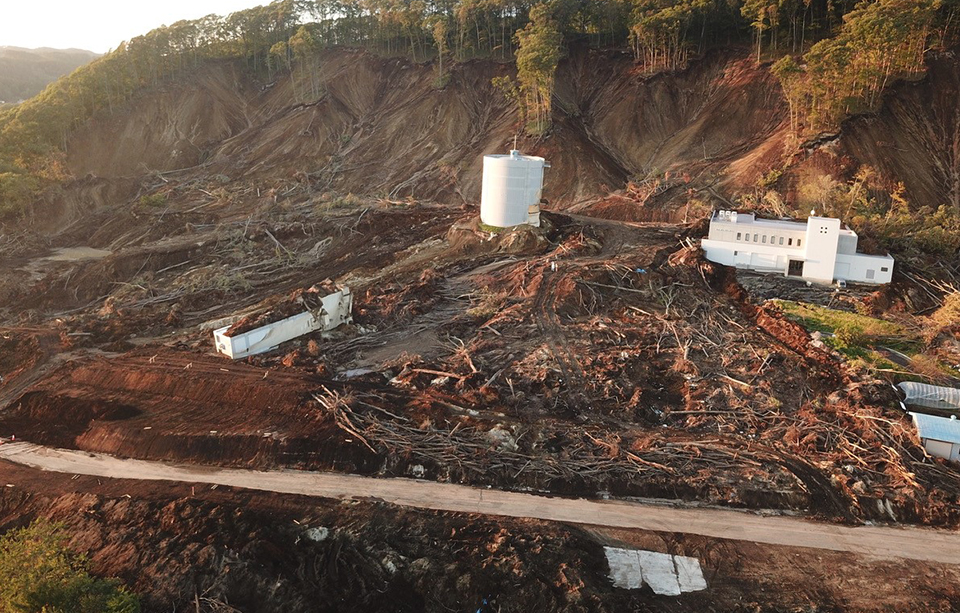 Following a 6.6 magnitude earthquake in September 2018, with an epicenter near Tomakomai, Japan, researchers from United States Geological Survey and University of Colorado set out to capture both rural and urban ground failure data using long-range lidar. The researchers found that heavy rainfall during the typhoon season, as well as loose pumice layered on clay, were responsible for a high concentration of landslides.