December 2, 2019
For the record, alumnus Rick Gilmore (BSCE '72, MSCE '75) wasn't merely surprised last spring when friends, colleagues and family presented him with the gift of supporting students in years to come.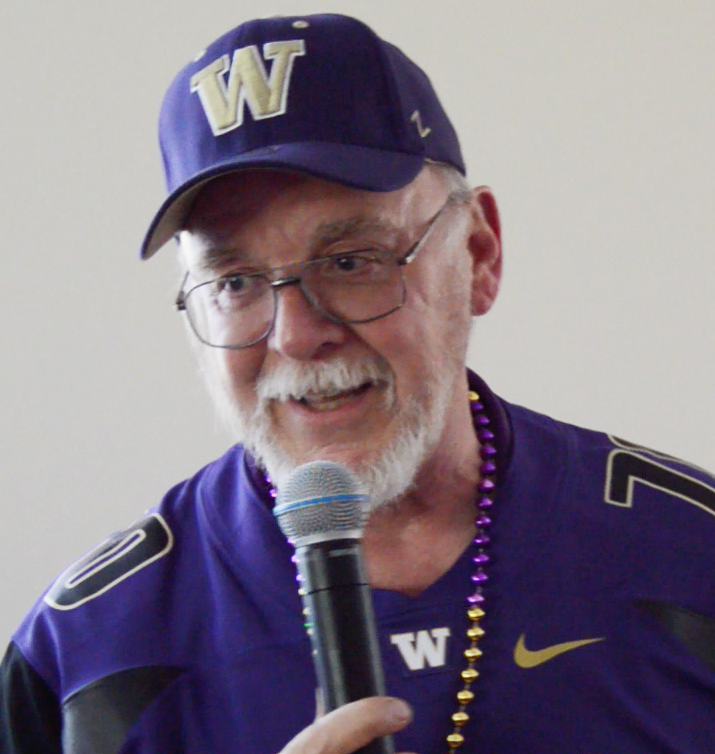 "I was flabbergasted," Gilmore says. "It was quite an honor that my friends could think of doing something like that."
Two years in the making, the effort was spearheaded by Gilmore's close friend, alumnus Jeff Wright (MSCE '77) and his wife, Delores, together with a close group of Gilmore's friends and family. A week before Gilmore's 70th birthday, more than 150 people, including the UW Alumni Band, gathered for a surprise party where Gilmore was presented with a student support fund established in his name, the Richard Q. Gilmore Endowed Student Support Fund.
"It was the first time I've ever seen Rick speechless," says Wright, who befriended Gilmore when both were students. "Rick knows an incredible number of people and he's known the majority of them over decades. Our big fears were missing people who would be eager to contribute and having Rick find out what was going on."
The idea for a community gift for Gilmore surfaced during a UW Huskies football tailgate. After learning that a milestone birthday was approaching, Wright and his wife began thinking about what to give Gilmore for a birthday present.
"It occurred to us that all these people we know feel the same about Rick. He is an incredibly giving person. So instead of giving him something tangible, we wanted to give him something that would enable him to continue supporting others at the institution he cherishes," Wright says.
In 2017, Wright approached UW CEE academic leadership and advancement officers with the idea to establish an undergraduate student support fund in Gilmore's name. A planning group was formed and began reaching out to Gilmore's large network of friends, colleagues and family.
"Everyone was just delighted with the idea," Wright says. "The tribute event was a huge success, with generations of family and friends sharing stories about and best wishes to Rick."
Over the years, Gilmore has befriended and encouraged many engineering students and colleagues. While a student, he founded the inaugural Concrete Canoe Team and was an instigator of the ASCE Student Chapter Resume Book, which helped many students land their first jobs. To this day, Gilmore is a familiar face at department events and gatherings.
"Rick has a natural talent for maintaining contact with people and is always eager to provide guidance and support for his friends," Wright says. "He has been particularly effective in helping colleagues advance their professional careers."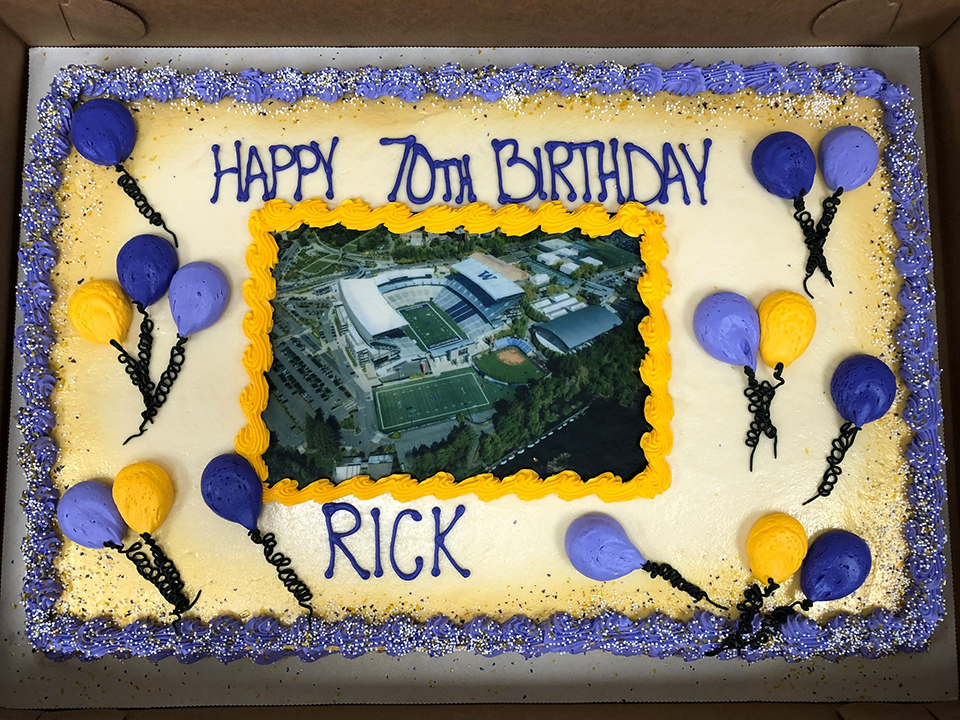 Gilmore has held a number of engineering positions over the years, working primarily on public-sector water and sewer engineering projects, and served as chief engineer for the water and sewer districts in both Federal Way and Silver Lake. He was recently awarded Government Engineer of the Year by the Puget Sound Engineering Council for his lifelong accomplishments.
"They thought this was something that I would appreciate and they're absolutely right, it's absolutely wonderful," Gilmore says. "It will help students from a department that's been good to me in my life."