March 19, 2020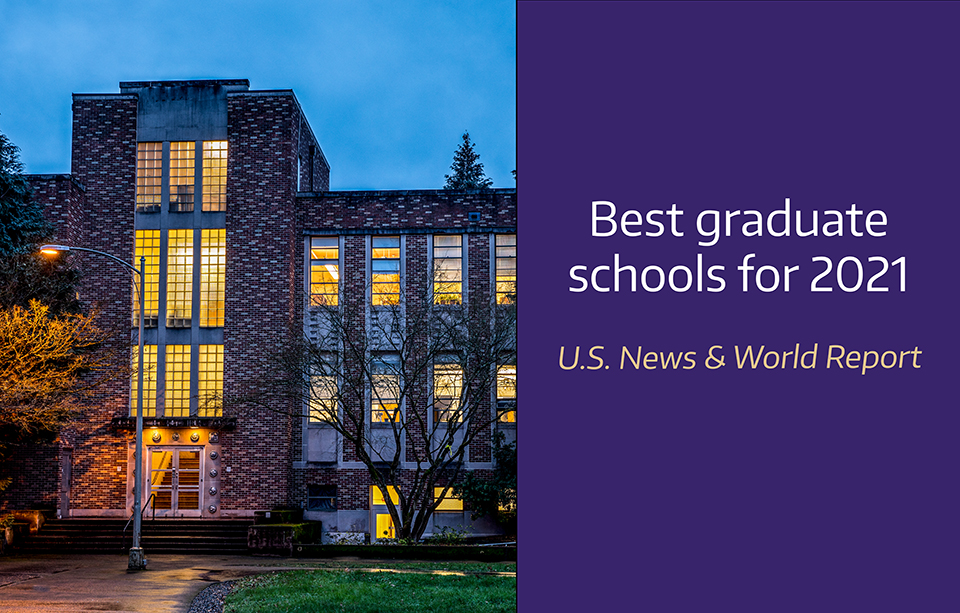 UW CEE graduate programs continue to be ranked highly in U.S. News & World Report's 2021 Best Graduate School rankings. The civil engineering and environmental engineering graduate programs, which are ranked separately, received the following rankings, which were released March 17.
Civil engineering: 16th (17th in 2020)
Environmental engineering: 27th (24th in 2020)
Congratulations to UW CEE's faculty, students and staff who make the department a place of excellence and contributed to the rankings!
Learn more
University of Washington graduate and professional disciplines rank highly in US News' Best Graduate School lists