June 29, 2020
Donations were secured, a banquet was organized and a tentative competition schedule was outlined. The UW American Society of Civil Engineers (ASCE) student chapter officers had prepared for just about everything leading up to the ASCE Pacific Northwest Regional Student Competition — except COVID-19.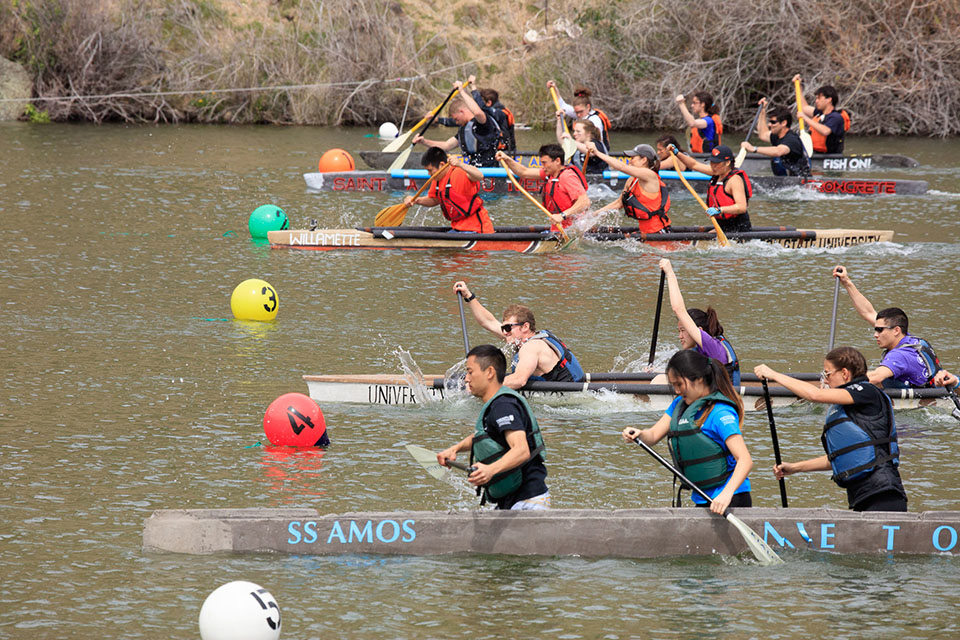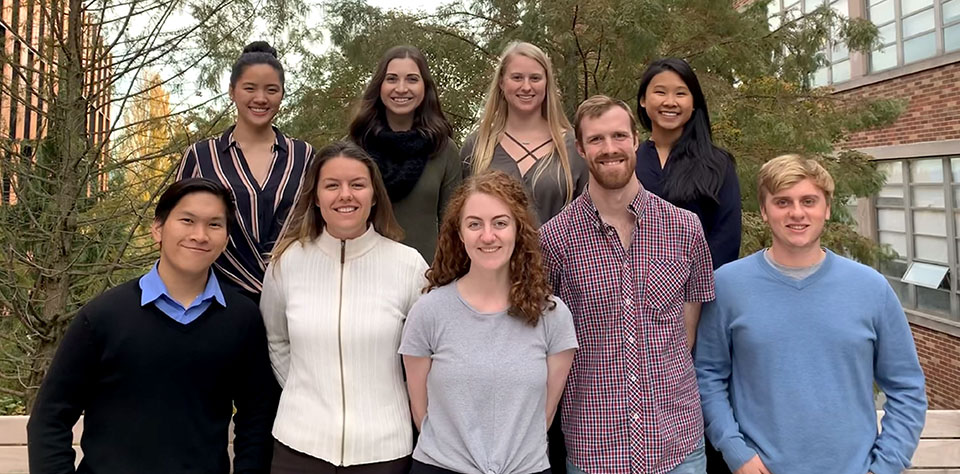 About six weeks before the competition, which was to be hosted at the UW in April, student officers learned that the competition would be moved to an online format. Shortly after, they learned it would be canceled. But their hard work will pay off — eventually.
"UW will be hosting next year instead, assuming it will be possible to hold a conference by then," says Emma Van Orden, president of the ASCE UW Chapter.
The annual competition is typically attended by more than 300 engineering students from Washington, Oregon, Idaho, Montana, Alaska and British Columbia. In addition to the concrete canoe competition, the event includes surveying and sustainable solutions challenges.
From securing venues to coordinating parking and discounted lodging, about 20 students collaborated with CEE staff and faculty to organize conference details.
"Most of our team put in a couple hours a week, for but Nicole Peden, the ASCE UW conference chair, this was basically a part-time job," says Van Orden. "She probably spent more than 20 hours a week on planning and coordination, on top of being a full-time student."
The ASCE student officers sought sponsorships from companies in the greater Seattle area and beyond, as well as individual donations. Estimating that they would need to fundraise about $40,000 to cover competition costs, the team ended up raising about $50,000. The funds will be transferred to the 2021 competition.
Since this year's ASCE student officers are graduating, they will meet with incoming officers to get them up to speed on the planning process— which will hopefully be easier the second time around.
Dedicated donors
UW ASCE would like to extend a special thank-you to the following "diamond-tier" sponsors who donated a minimum of $5,000: HDR, HNTB, Kennedy Jenks and the UW CEE Department.