August 14, 2020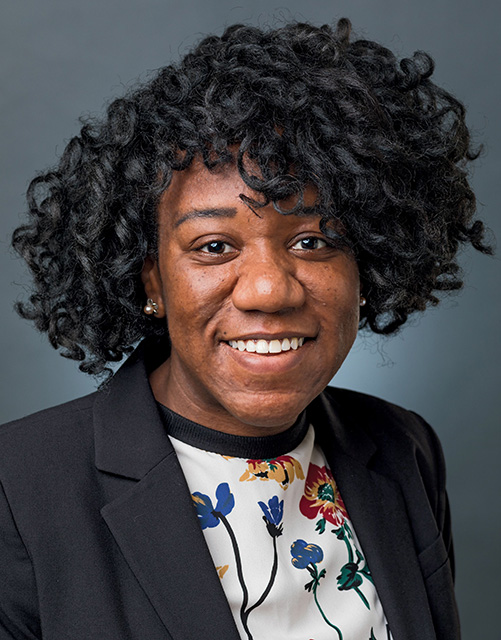 Using chemistry to help solve water shortages around the world has earned UW CEE assistant professor Jessica Ray a new distinction: she is one of Chemical & Engineering News's (C&EN) newly announced "Talented 12" honorees for 2020.
In recognition of her research that aims to tackle a difficult global problem, Ray is one of 12 early career scientists honored by C&EN, the weekly news magazine of the American Chemical Society. Selected from a competitive pool of more than 500 nominees, this year's awardees "will take you on a voyage to science's frontiers," states C&EN.
"The opportunity to be highlighted in this annual award is a great honor and an excellent way to introduce new faculty to the scientific community at-large," says Ray, who joined UW CEE in 2019.
Through her research, Ray is working to usher in a paradigm shift for wastewater, which has the potential to alleviate drinking water shortages around the world. Ray envisions a circular approach to the wastewater lifecycle that entails both resource recovery and recycling of water. With this aim, she is developing low-cost selective adsorbents to remove toxic trace organic compounds from wastewater and improve the quality of drinking water; creating new materials that target nutrient extraction, which is especially critical for the recovery of the quickly depleting supply of phosphorous; and developing new materials to passively remove contaminants prior to stormwater infiltration, when water enters the soil and feeds lakes, streams and rivers.
The 12 honorees will give short TED-style talks about their research and future directions in their field during a virtual two-day symposium that is part of C&EN's inaugural Futures Festival. The online event, which kicks off on August 25, is free to attend.
"C&EN's Talented 12 has become synonymous with innovation, entrepreneurship, leadership and vision. The class of 2020 has all of these in spades," says Bibiana Campos Seijo, editor-in-chief and vice president of C&EN Media Group. "As the world faces one of the most difficult periods in recent history, it is reassuring to hear about and be inspired by these rising stars who are committed to solving the world's problems."