October 9, 2020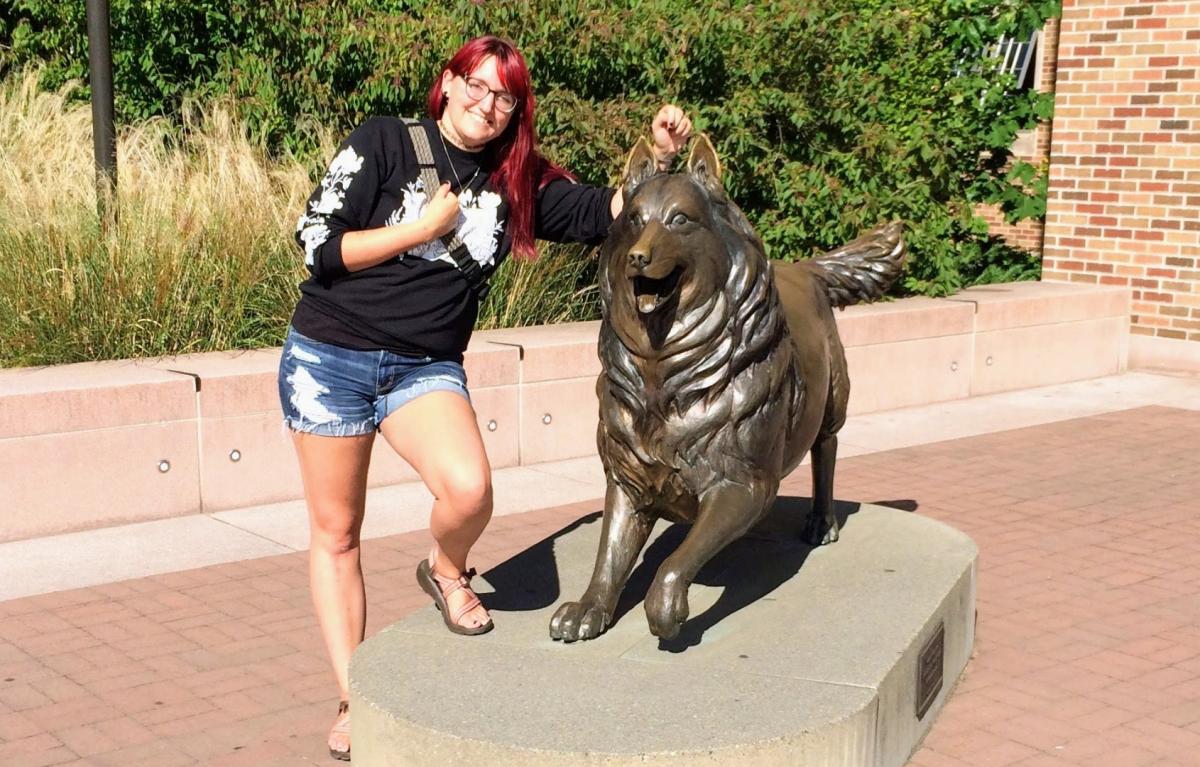 Environmental sustainability is a topic that interests Bachelor of Science in Environmental Engineering (BSENVE) senior Caroline Witek. And so a summer internship with an engineering company that focuses on designing sustainable engineering solutions was truly a natural fit.
"I enjoyed and am grateful for the engineering experience; it was fun to work closely with a professional engineer and see what their daily life looks like," Witek says.
At the end of May, Witek started her first-ever engineering internship, working part-time with Seabold Engineering. A small engineering company on Bainbridge Island, Seabold Engineering designs sustainable engineering solutions for everything from small single-family projects to apartment and subdivision projects.
Working primarily in an office, Witek also attended weekly site visits for various projects. Since she started her internship after COVID-19 was already fairly prevalent, she and her supervisor incorporated safety precautions from the beginning.
During the internship, Witek worked on engineered stormwater designs and reports for permit submittal to Kitsap County and the City of Bainbridge Island. This was her first experience working on designs for controlling stormwater, which can cause environmental problems if not properly controlled. Uncontrolled stormwater runoff can not only cause flooding and erosion, but can transport toxic substances into waterways.
"I learned a lot about Washington state's stormwater code, and the process of designing a plan to meet a specific code. I spent most of my time drafting in AutoCAD Civil 3D and am now much more comfortable using the program. AutoCAD is an extremely powerful tool and I am so glad I got hands-on experience with it," Witek says.
In addition to AudoCAD design work, Witek also gained experience in professional engineering writing while working on drafts of stormwater reports and also had an opportunity to engage with clients on different projects.
"I'm not 100% sure what area of environmental engineering I want to pursue yet, but for now I'm thinking I would love to work in a public sector job where I can apply engineering principles to ensure human quality of life and the lowest possible environmental impacts," Witek says.