December 12, 2020
Recent delivery: Parcel lockers in Belltown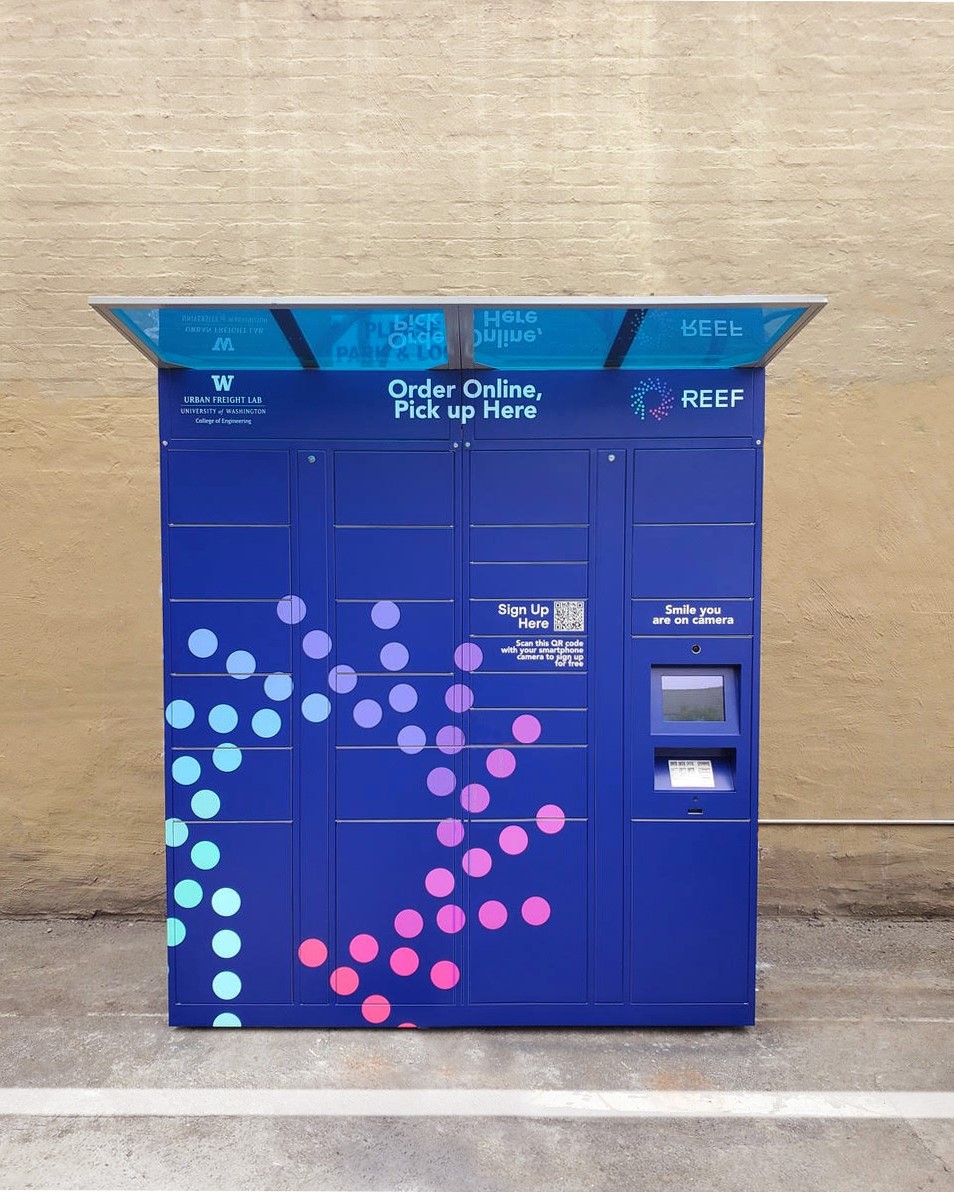 The Urban Freight Lab is well on its way to delivering results. Researchers recently installed parcel pick-up lockers and street sensors in Seattle's Belltown neighborhood, as part of a three-year project funded by the U.S. Department of Energy to help alleviate traffic congestion and emissions by addressing the last leg of urban deliveries.
The Belltown Lockers will enable researchers in the Urban Freight Lab, housed at the Supply Chain Transportation & Logistics Center (SCTL), to gather data about delivery patterns, together with sensors installed under the pavement at nearby vehicle loading zones. By creating "delivery density," the lockers have the potential to reduce the amount of time it takes delivery drivers to locate parking and hand-off packages. They also may eliminate failed deliveries, when delivery drivers are unable to locate a package's recipient.
"In 2020, we've seen an acceleration of deliveries due to COVID-19, with e-commerce sales in May 2020 almost double what they were in May 2019. This has exacerbated the challenges presented to communities from delivery traffic," says CEE professor and SCTL director Anne Goodchild. "Our pilot will evaluate the benefits we expect for communities, consumers and carriers, from both locker systems and real-time parking availability information."
The research aims to better understand and reduce congestion and emissions in cities by improving the "Final 50 Feet" of the goods delivery system. The term describes the complicated last leg of urban deliveries, when a delivery driver must locate both parking and recipients, which can be time-consuming and lead to traffic congestion. In recent years, congestion in Seattle has stemmed from a rapidly growing city coupled with an increase in online shoppers.
The parcel lockers offer 24-hour contact-free package pick-up. When packages arrive, people are alerted by a phone notification and receive a code to unlock the appropriate locker. All major carriers deliver to the lockers, including UPS, USPS, FedEx and Amazon. The researchers are also developing a mobile app that will enable delivery drivers to view available loading zones in real time.
PacTrans launches new transportation training institute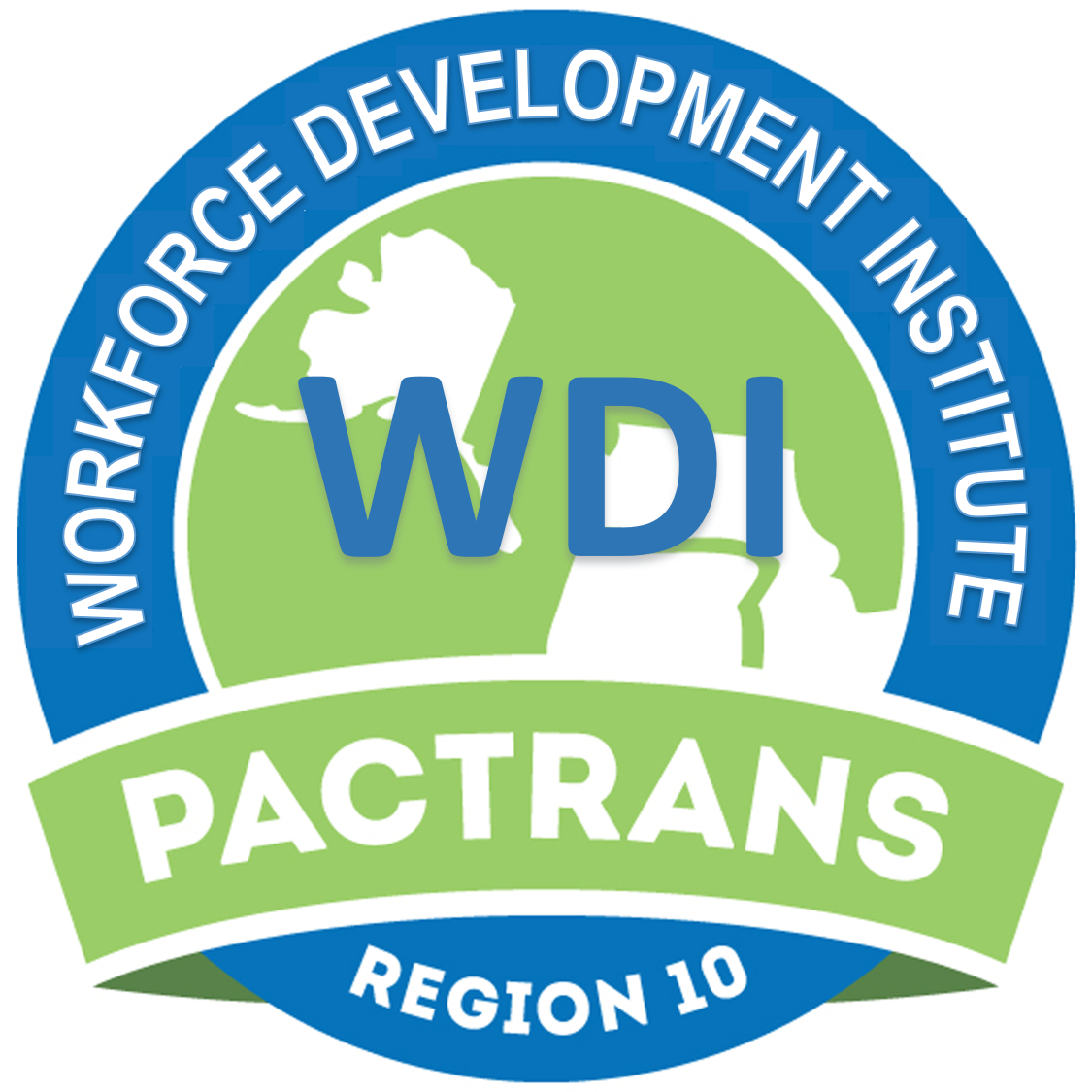 Transportation training in the Pacific Northwest is on the fast track to implementation, with the upcoming launch of PacTrans' Workforce Development Institute (WDI). The WDI will offer short-term trainings for transportation agency employees as well as students and professionals seeking transportation engineering jobs.
The idea for the WDI emerged in 2016, following conversations between PacTrans and transportation agency officials, who wanted to establish a new workforce training program to address increasing needs throughout Federal Region 10, which is comprised of Washington, Idaho, Oregon and Alaska. It has been a decade since a similar program was offered by the CEE department.
"Since then, working professionals have lost easy access to continuing education and local needs for workforce development accumulated," says post-doctoral researcher Wei Sun, who has been working on the initiative with professor Yinhai Wang. "With the recent technology development and applications in transportation practice, such as connected and autonomous vehicles and smart cities technologies, the demand for continuing education and workforce development is getting even stronger."
To determine training needs throughout the region, Sun and other members of the planning team conducted extensive research, interviews and surveys. Initial trainings will include topics such as transportation data analysis and tools, GIS for transportation, pedestrian safety planning and more. The first training course will kick off in December with a virtual training for Washington State Department of Transportation employees.
Additional courses are planned for 2021 and will be taught by both professors and practitioners from companies and agencies. Down the road, the WDI also plans to facilitate K-12 outreach workshops to introduce youth to the field of transportation engineering.
Informing coastal resilience through geo-narratives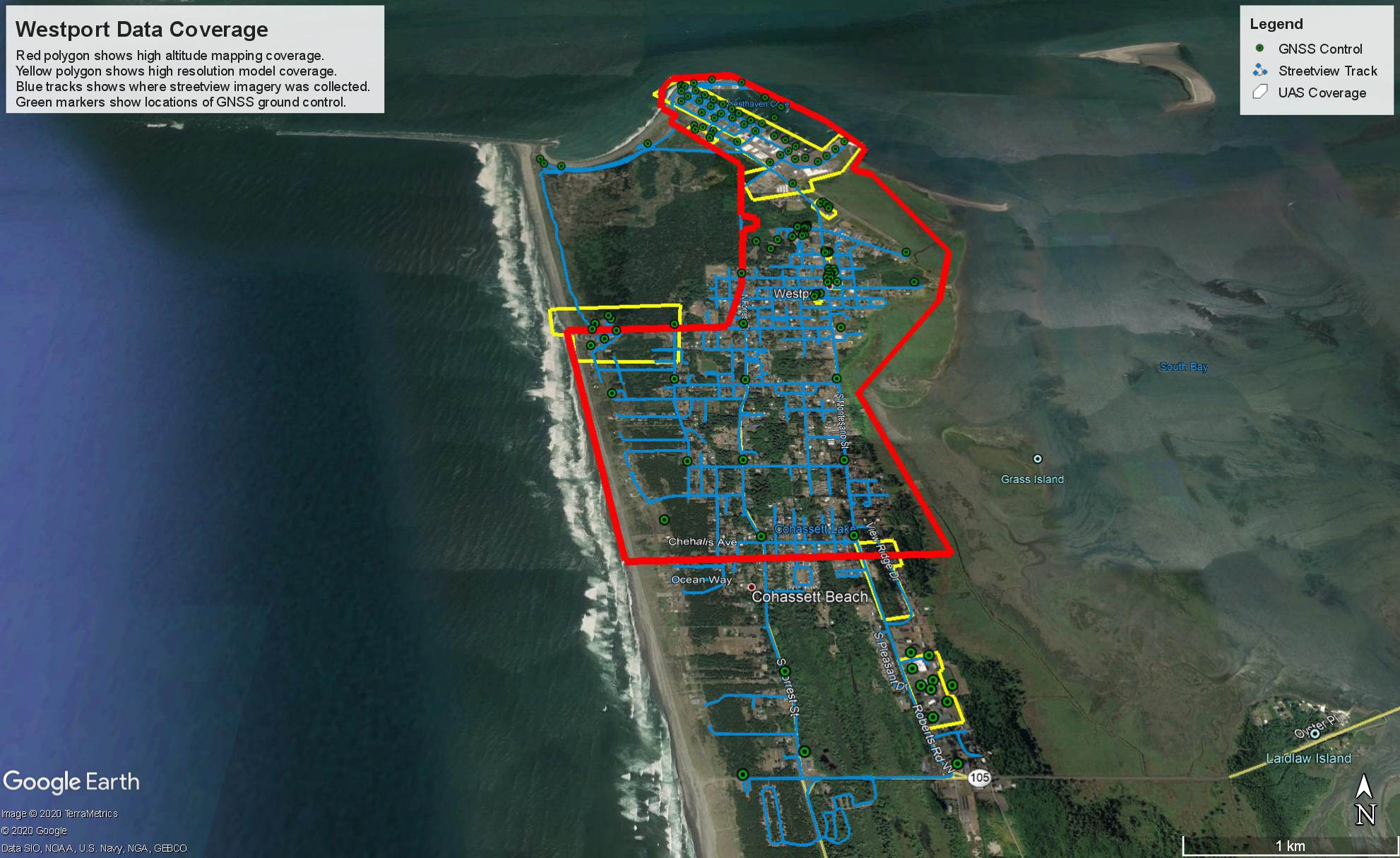 Every few centuries, a subduction zone earthquake typically occurs off the coast of Washington, which has the potential to generate a tsunami. To increase coastal resilience and preparedness, a UW research team associated with the Natural Hazards Reconnaissance Facility (known as "RAPID") is gathering coastal data to create and evaluate a new type of data-sharing method called geo-narratives.
Funded by the National Science Foundation, the project aims to translate scientific information, particularly the latest science predictions, into locally actionable information that can be used by communities for emergency preparedness and response planning. An emerging approach for sharing data, geo-narratives are web-based presentations that add context to data by including narrative and video, which helps capture information and nuances that otherwise may be missed. For example, high-resolution imagery detailing a community's landscape, which shows recognizable buildings and structures, would be overlaid with hazard models and narrative explaining risks and considerations.
In August, a team of researchers and students traveled to Westport, Wash., to conduct socially distanced data collection. Over the course of a week, they gathered aerial images of the Westport peninsula captured by drones as well as street view imagery using a camera similar to Google Street View, which is mounted on top of a car. To generate 3D visualizations, lidar scans were also taken inside schools and along the commercial district.
The geo-narratives will be shared with the community for planning and emergency preparedness workshops, to help inform long-term planning and urban design as well as short-term hazard responses such as evacuation, emergency management and post-disaster relief. To measure the effectiveness of the geo-narratives in informing meaningful planning and policy decisions, the researchers plan to conduct interviews and surveys.
Future Rivers graduate trainee program welcomes first cohort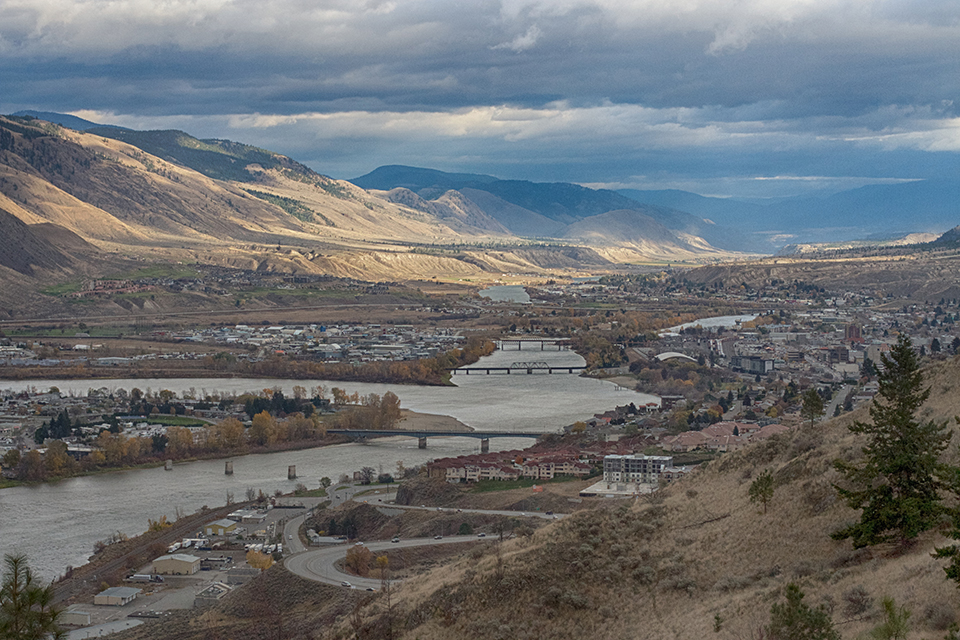 The inaugural Future Rivers graduate trainee program kicked off this fall, with a cross-disciplinary cohort of 12 students, two of whom are CEE Ph.D. students. The research traineeship graduate program was established to facilitate better management of freshwater ecosystems, which provide goods and services that help support economies and livelihoods around the world.
A National Science Foundation program, Future Rivers trains graduate students in data science methods to gain a better understanding of the interactions between food, water and energy and the impact of potential changes to these ecosystems. Despite the important societal and economic benefit of freshwater systems, the ability to fully understand how they may be impacted by various factors, such as hydropower, is limited.
The Future Rivers program is closely tied to the Freshwater Initiative, a collaboration between the College of Engineering and College of the Environment that is working toward advancing freshwater research. Participants from CEE are Ph.D. students Hannah Besso and Carina Thompson, advised by professors Jessica Lundquist and Faisal Hossain.
During the year-long program, students will embark on data science coursework, strengthen their science communication skills and deepen their understanding of the food-energy-water-human nexus in freshwater ecosystems. As the program also aims to increase cultural awareness and inclusivity among the participants, students and faculty will attend quarterly, in-depth workshops from the UW's Center for Evaluation & Research for STEM Equity.
The application for next year's cohort is open. Current or prospective master's and Ph.D. students may apply. For additional information, contact futurerivers@uw.edu.