Detecting COVID-19 in wastewater
New method can identify neighborhood outbreaks
By: Brooke Fisher
Photos: Mark Stone / University of Washington
Top image: A utility hole underneath the NE 45th Street Viaduct near UW's campus, where researchers gather wastewater samples.
Running underneath just about every residential home, apartment building, college residence hall and nursing home is a surprisingly valuable resource for detecting and monitoring COVID-19 outbreaks by neighborhood: the sewer system.
To more quickly and economically detect COVID-19 outbreaks, as well as reduce the burden of individual testing, a UW civil and environmental engineering-led research team is working to introduce a new testing system that utilizes wastewater samples from neighborhood pump stations. Additional benefits of the method include accounting for asymptomatic people and reaching vulnerable populations, such as lower-income communities with higher rates of infection and less access to healthcare and individual testing.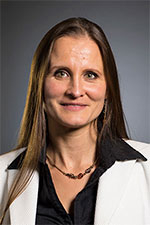 "Across the world, people are thinking about using the sewer to check for the virus, but most focus on wastewater treatment plants, where the signal is very diluted as the wastewater comes together from all kinds of households and industrial facilities in the area," says civil and environmental engineering assistant professor Mari Winkler. "To locate the infection within a zip code, our idea was to check the pump stations."
This will be the first time this type of sampling system is implemented in Seattle. Located in neighborhoods, pump stations help transport and funnel raw sewage to larger wastewater treatment plants, which typically serve municipalities. By collecting sewage samples from neighborhoods, community outbreaks can be identified while protecting people's privacy. Anonymous detecting is an important way to account for people who may avoid testing due to the fear of discrimination from positive test results.
"An important thing is to be able to keep an amount of anonymity, to allow people to be anonymous but still be detected," says research scientist John Carter (MSCE '20). "Anonymity has a lot of value in accurately reflecting outbreaks."
Supported by an AXA Research Fund grant, Winkler's lab began working on the project in June. The researchers are collaborating with Seattle Public Utilities and UW Department of Environmental & Occupational Health Sciences professor Scott Meschke's lab.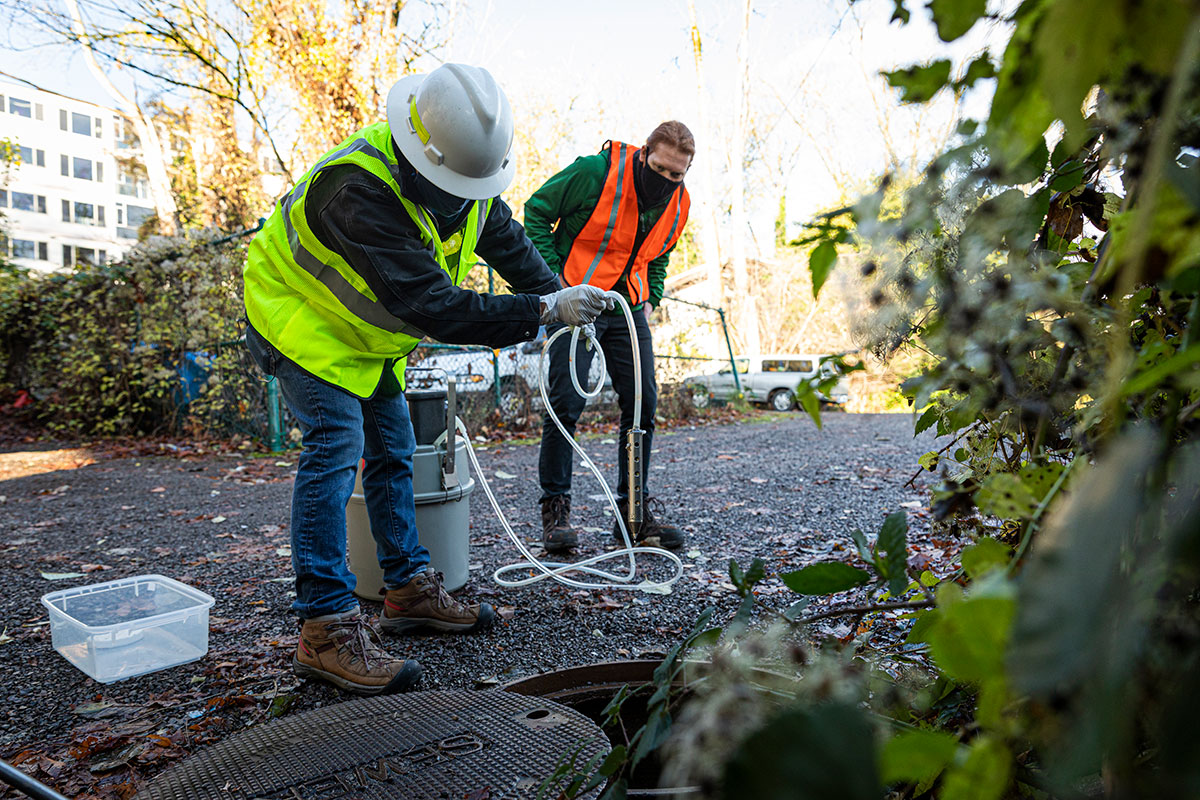 Pump station sampling
Seattle's sewer system is a complex network of underground pipes. Working closely with officials at Seattle Public Utilities, the researchers began gathering samples from two test sites in mid-October: a pump station at University Village and a utility hole underneath the NE 45th Street Viaduct, near UW's Greek Row, where fraternities and sororities are located — and which experienced significant outbreaks in positive COVID-19 cases during summer and fall.
"Our goal was to find the closest thing we could to a positive control, to find a sample that we were 100% sure had a positive COVID signal," says Carter about the location of the test sites.
In early December, the researchers installed an auto-sampler at a pump station in the Mount Baker neighborhood.
"We were looking south for a higher case density," Carter says. "Part of the community on Lake Washington is pretty wealthy, but a quarter mile west there is a very big drop in the cost of housing — it becomes more affordable for people with a range of incomes."
RELATED STORY
Research response: COVID-19
CEE faculty shift their focus to projects aimed at creating and informing a more resilient community.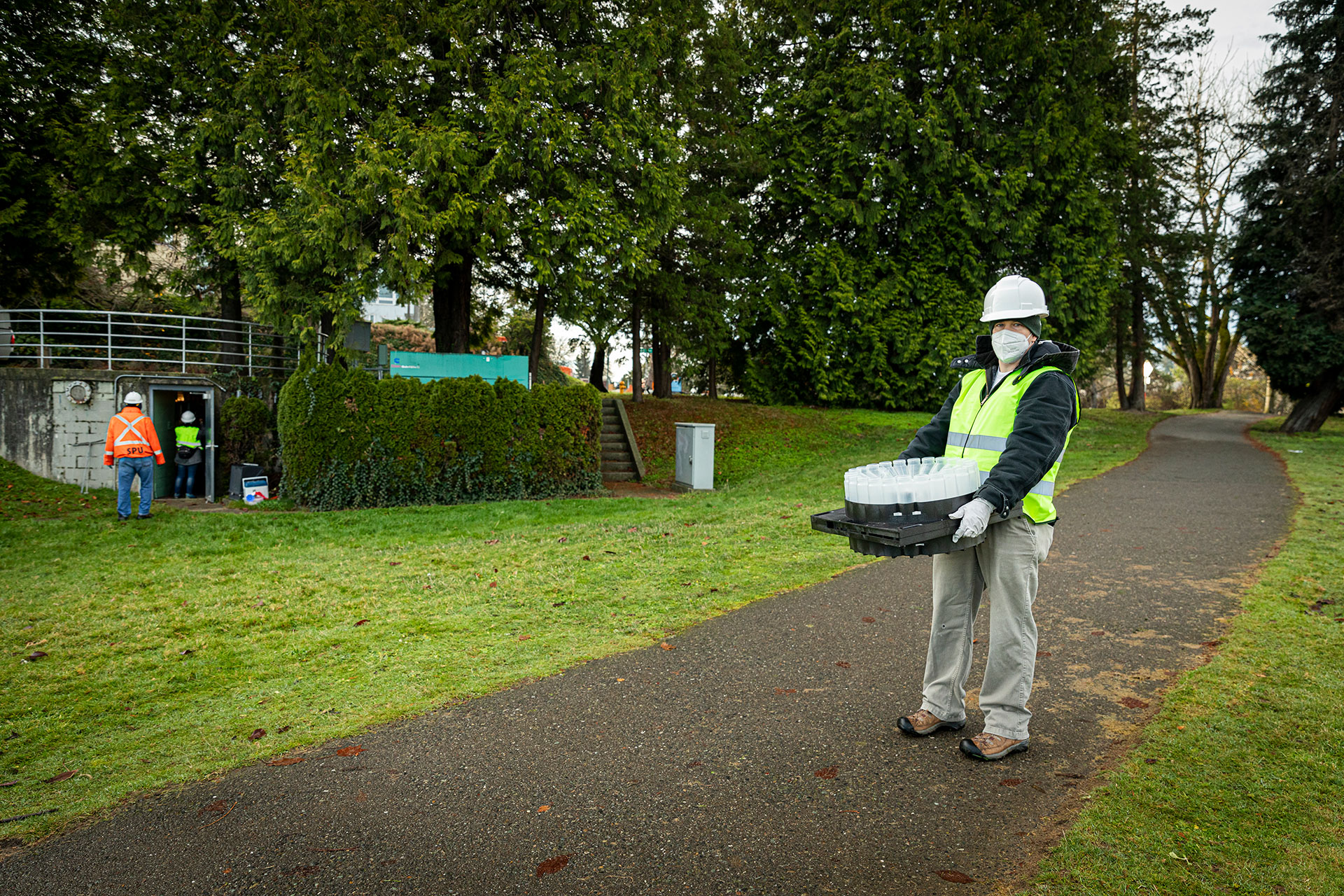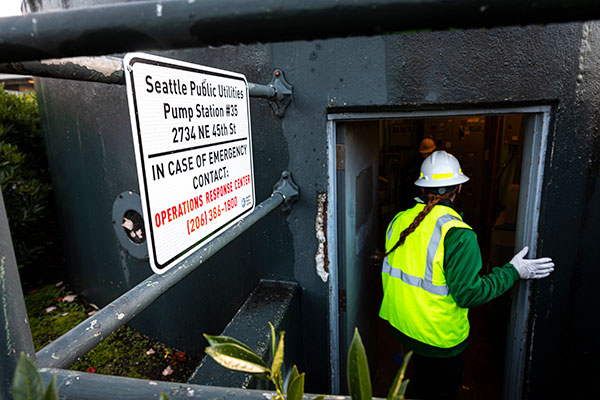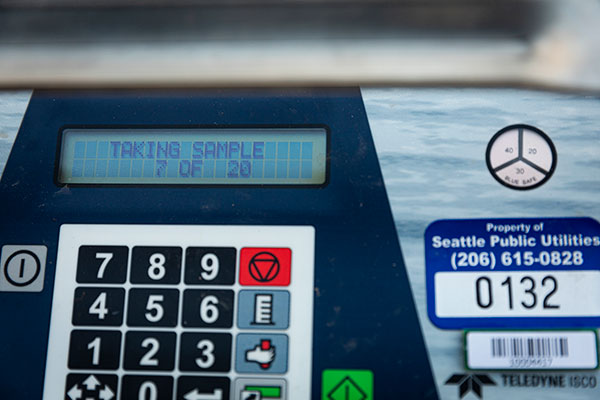 Method development
To quantify COVID-19 in wastewater samples, the researchers are working to develop and refine a methodology. The first step is to extract RNA, which may contain the SARS-Cov-2 virus that causes COVID-19. The researchers then amplify the RNA that contains the virus, which allows them to both detect and measure it.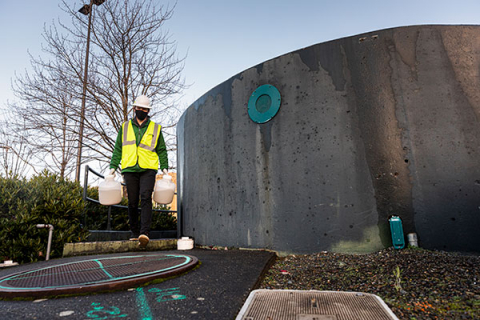 "This gives us one data point, which we expect to change with the number of people who have COVID-19 in the area we are sampling from," says postdoctoral researcher Raymond RedCorn.
To determine an approximate number of people who contributed to a sewer where a wastewater sample was gathered, the researchers measure the amount of ammonia and phosphorus, which are present in human waste. By dividing the amount of virus contained in the RNA by the amount of ammonia or phosphorus, they can determine an approximate percentage of people with the virus.
"Once we perfect our methods, we believe we will be able to track trends in COVID-19 in an area, possibly before individual testing," RedCorn says. "While we may not be able to determine the exact number of cases, we hope to be able to quickly and cheaply determine if an intervention is working for a specific neighborhood."
Comparing sewer data
Another unique aspect of the project entails assessing how data from wastewater samples taken at pump stations compares to information gleaned from other sections of the sewer system, specifically utility holes and wastewater treatment plants. The researchers speculate that samples from various areas of the sewer system can be used for different types of monitoring.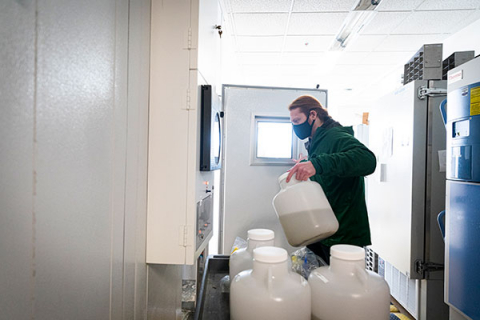 "The wastewater treatment plant covers a lot of area, but the virus is more diluted. At the pump station level, there are not as many people, so it's more concentrated. And then there are all the ranges in between," Carter says.
For example, samples taken from pump stations can be used to better understand where virus breakouts are located, with the potential to inform the lockdown of one zip code versus an entire city or town. At the facility level, samples taken from utility holes could help monitor housing for at-risk people, such as nursing home residents. This could serve as an early warning system to catch outbreaks more quickly.
"This method could alleviate some individual testing," Winkler says. "So tests will only be done once there is a positive case in the sewer sample, rather than spend a lot of money to test individuals on a regular basis."
During the coming months, the researchers will continue to develop and refine their methodology, with the hope that they will be able to soon aid COVID-19 detection efforts and perhaps even help inform vaccine roll-out strategies.
Image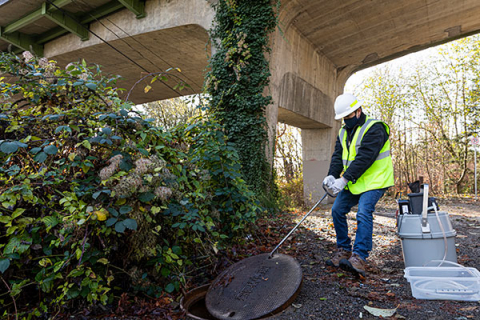 MEDIA MENTIONS