A burning need
Researchers work to understand, mitigate post-wildfire landslide hazards
By: Brooke Fisher
Photos: Mark Stone / University of Washington
Top image: At Bogus Creek in southern Oregon, which was devastated by the Umpqua National Forest fire, researchers pilot a drone to gather high-resolution aerial imagery.
The megafires that turned more than seven million acres of West Coast land into smoldering rubble last summer left behind something valuable for researchers: perishable data.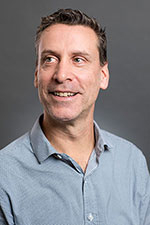 "Seeing this ongoing and growing threat from wildfires, I think it is a prelude of what's to come," says civil and environmental engineering professor Joe Wartman, who directs the Natural Hazards Reconnaissance Facility (known as RAPID), which supports data acquisition in the aftermath of natural disasters. "There are long-term lingering effects of these wildfires that we don't fully understand – and which can significantly impact affected communities."
Funded by the National Science Foundation and headquartered in Civil & Environmental Engineering, RAPID is the first center of its kind in the world. Researchers like Wartman work with universities, government agencies and international organizations to conduct natural hazards reconnaissance missions. Since launching in 2018, RAPID has responded to more than 70 natural disasters, including hurricanes, earthquakes, tsunamis, landslides and wildfires.
After the 2020 megafires, RAPID partnered with researchers on the West Coast to gather perishable data. The most immediate use of the data will be to better understand a type of landslide called post-fire debris-flow, which has resulted in numerous deaths.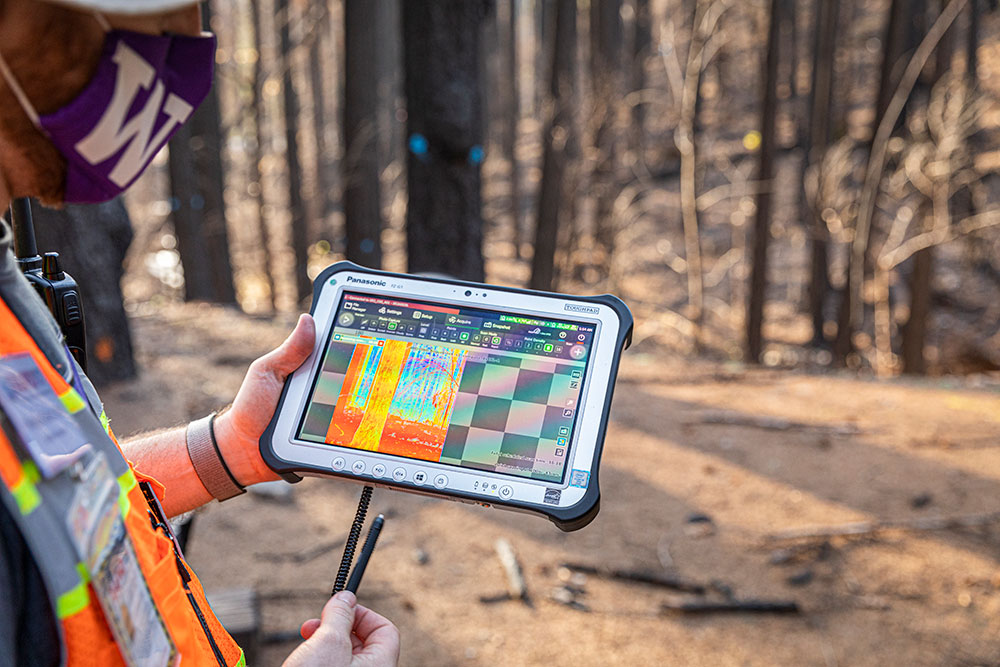 Needed: A better warning system
Although extinguished, megafire flames have sparked another looming disaster: post-fire landslides triggered by heavy rain. This hazard results from chemical changes to soil during extreme burning, which can form an organic coating on the soil that repels water, causing rain to run off rather than be absorbed into the ground. Collecting mud and debris, the runoff can be life-threatening as it rushes downhill.
To improve warning systems, researchers are updating the federal government's models for post-fire slope stability hazards. This project has gained urgency following several deaths: 23 people were killed in Southern California in 2018 and one in Oregon in January 2021.
"Communities have seen what happened in southern California and want to know if it will happen here in the Pacific Northwest – I can tell you my gut instinct, but we need the data," says Josh Roering, professor and chair at University of Oregon's Department of Earth Sciences, who is leading the research.
However, although post-fire landslide warning systems exist in Washington and Oregon, they are largely ineffective. This is because they're based on data from Southern California's advisory system and weather conditions that have produced landslides in the past.
PROJECT PARTNERS
As the first fire-related project to receive support from the NSF-funded Geotechnical Extreme Events Reconnaissance Association (GEER), the project stands to increase awareness of landslide hazards prompted by wildfires. In addition to the RAPID Center, other project partners are United States Forest Service (USFS), Washington State University - Vancouver, Portland State University, United States Geological Survey (USGS), State of Oregon Department of Geology and Mineral Industries, and University of Montana.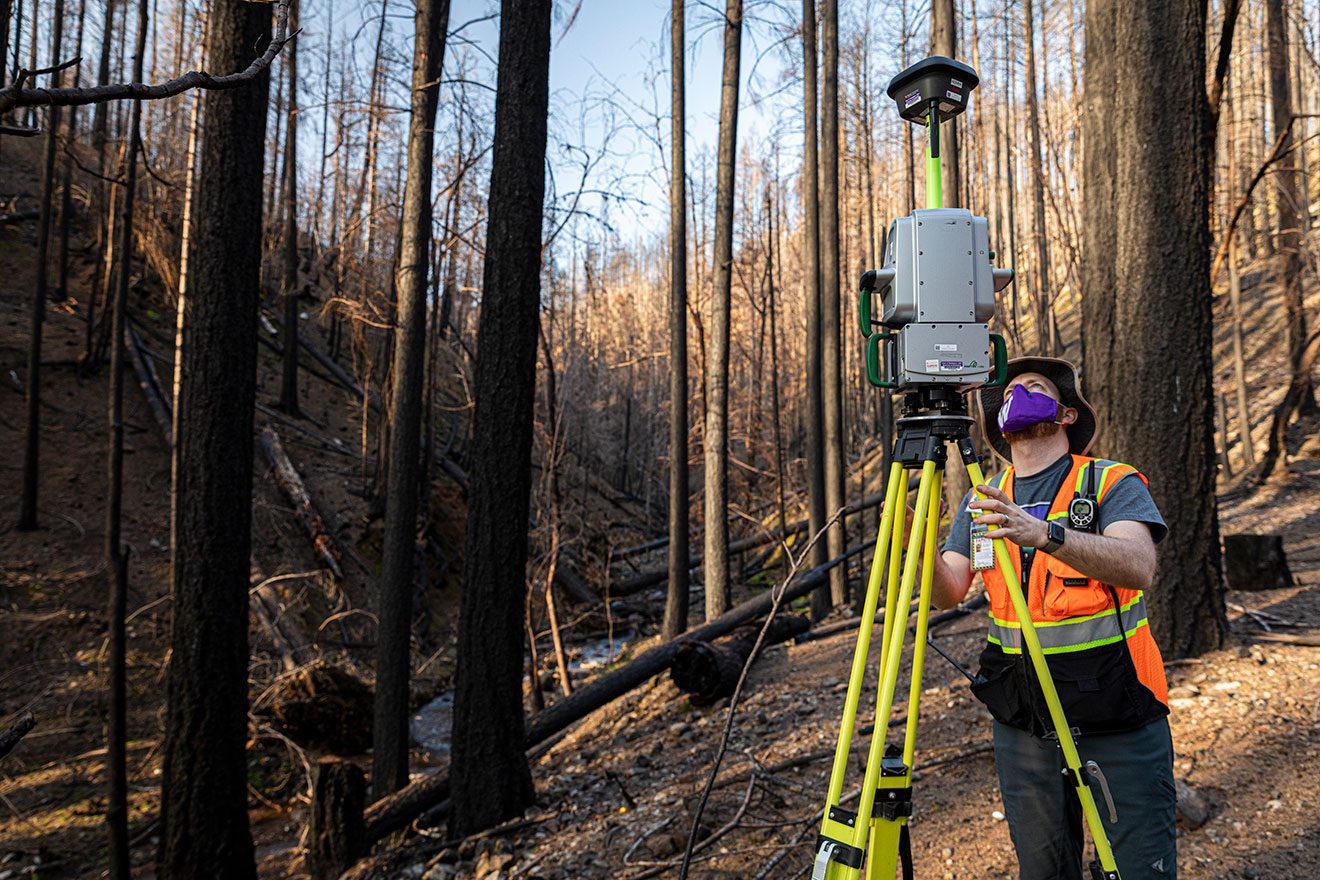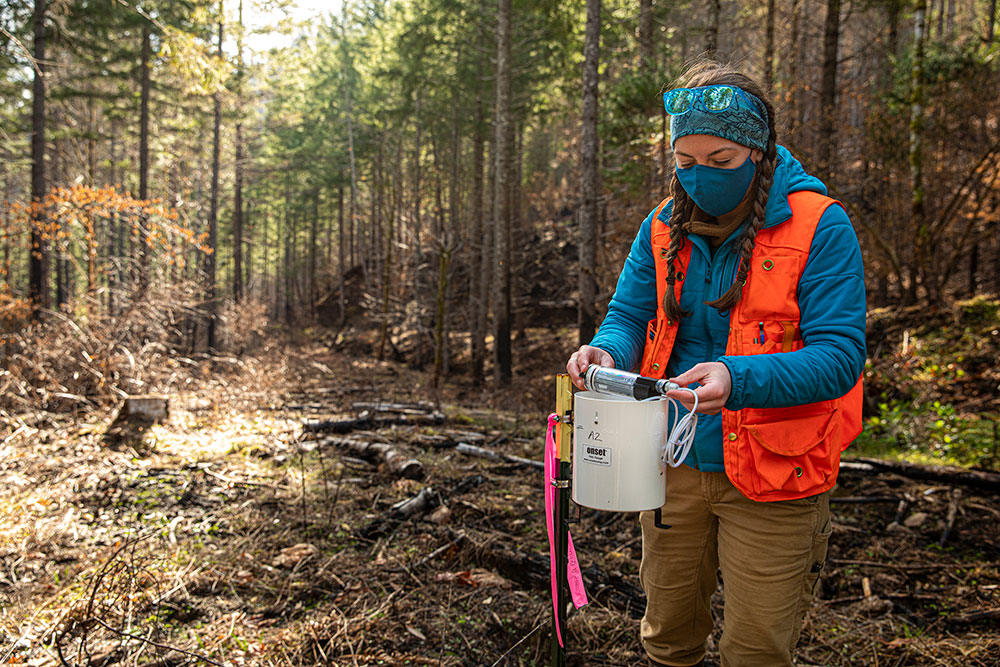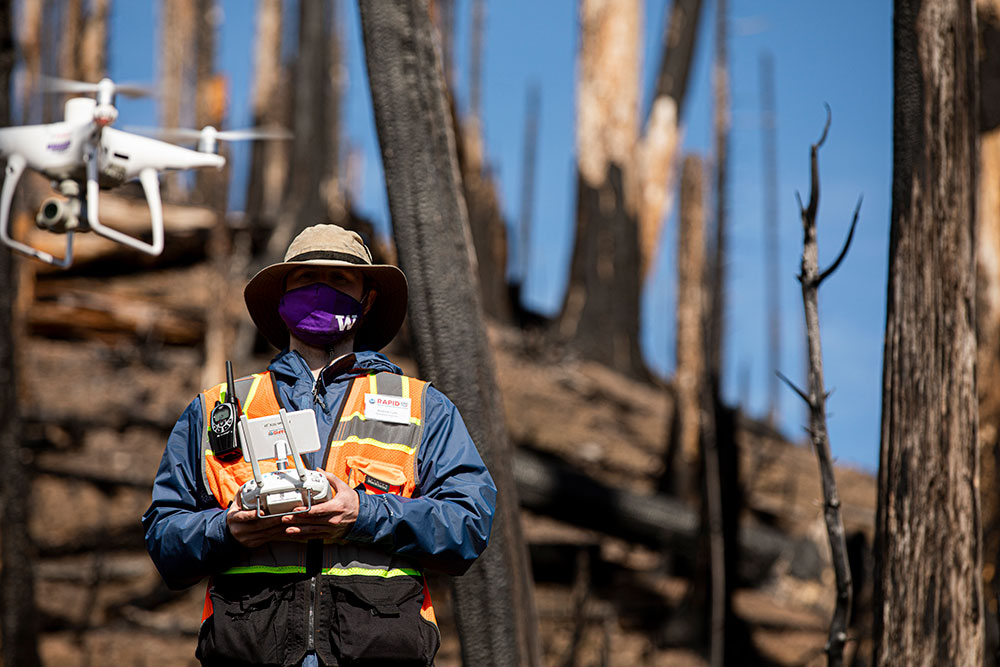 "The issue with that is they do not account for the effects of fire," Wartman says. "What's really important about this data set and one reason why the early warning advisories can be inaccurate is that they are developed for routine conditions where there was no fire involved."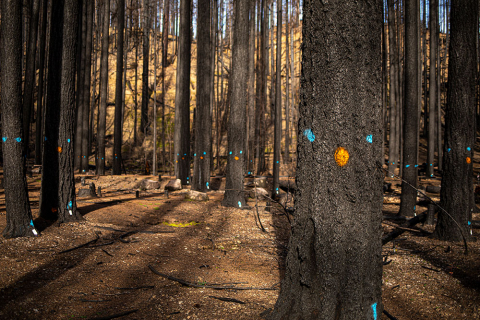 Utilizing data from California is problematic because the climate, geology and vegetation is distinct from the Pacific Northwest, causing post-fire hazards to behave differently. While landslides are common in Southern California for the first year following a fire, they are uncommon in the Pacific Northwest until several years later. Researchers suspect this may be due to different vegetation and tree root decay.
"In the Pacific Northwest, it takes three to four years for the tensile strength of tree roots to decay, causing them to lose 90% of their strength," says Roering. "The trees would have provided root reinforcement on the soil. You can think of it like nature's rebar."
A case in point, says Roering, is the Eagle Creek fire, which occurred in Oregon's Columbia River Gorge in 2017. Recently, a significant storm came through and triggered a post-fire landslide that took the life of a woman driving along Interstate 84 in January 2021 – four years after the original fire.
Gathering data, sparking research
Even for researchers accustomed to collecting disaster data, the post-wildfire sites can be startling.
"There's a different kind of totality and depth to the destruction," says Wartman, who has participated in a dozen reconnaissance missions. "It's an assault on all the senses – the smell of fire and soot everywhere, which you can taste in the air. It's visually arresting to see everything distilled down to a pile of ashes."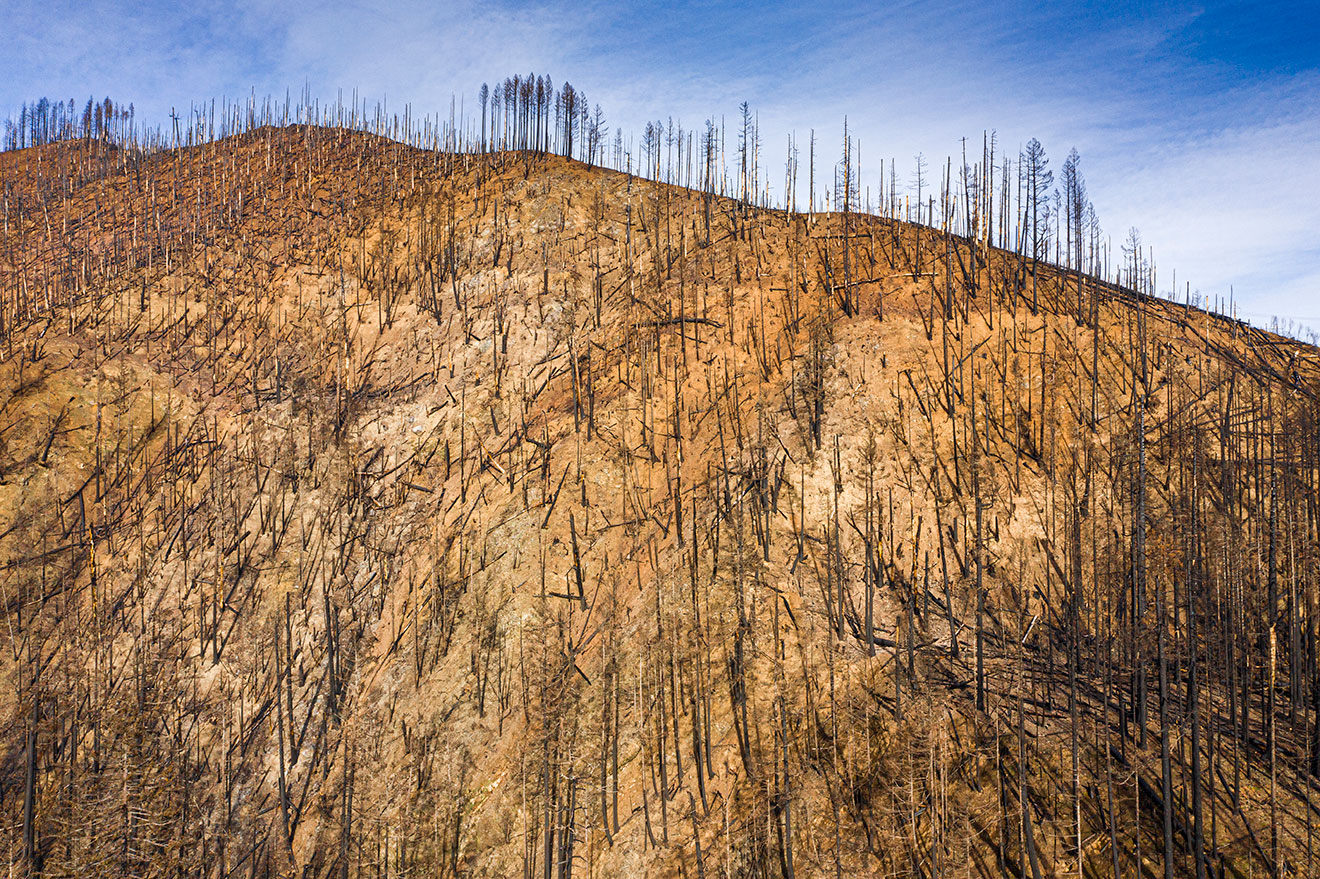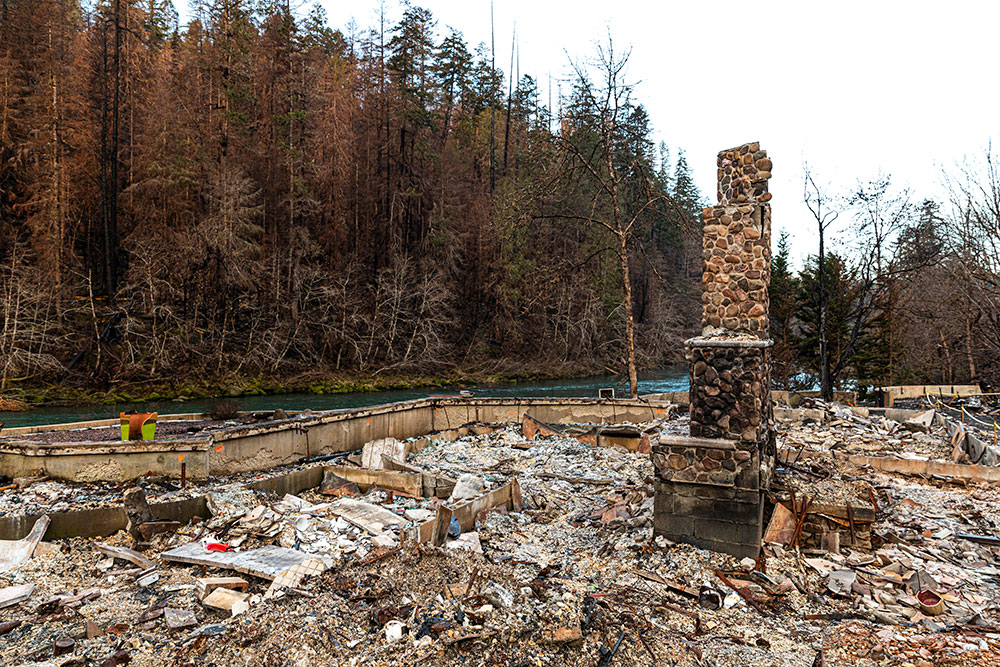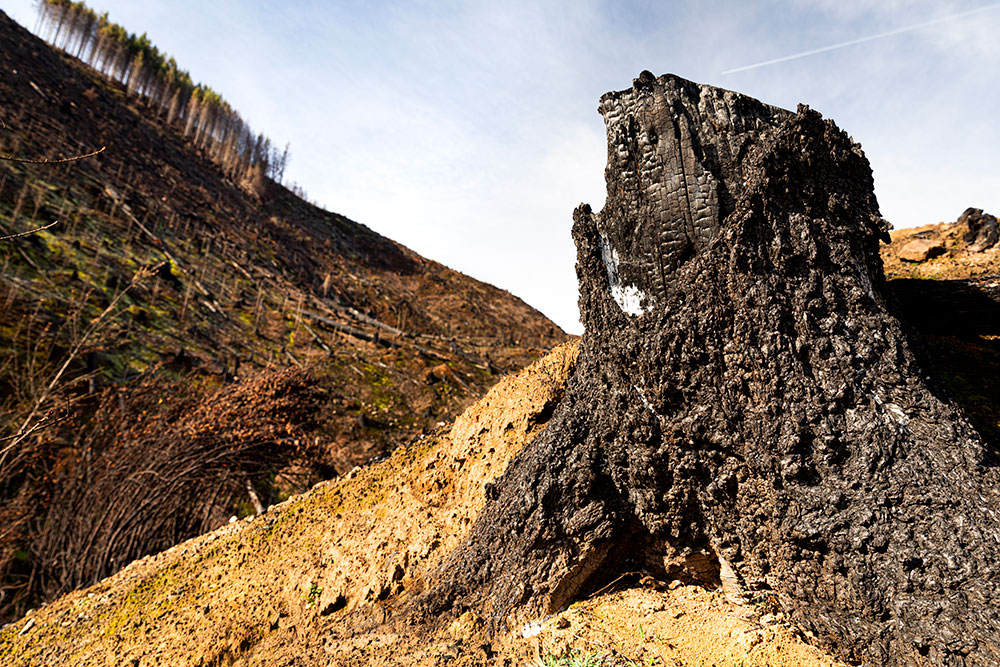 Three sites in Oregon were selected for data gathering: Finn Rock, east of Eugene, which was devastated by the Holiday Farm fire; Bogus Creek in southern Oregon, struck by the Umpqua National Forest fire; and Dodson, east of Portland, impacted by the Eagle Creek fire.
"We have to be careful walking around," says Mike Grilliot, RAPID's operations manager. "A normal hill would have ferns and mosses that would feel solid, but it's like a slippery slope on a mountain. We take two steps forward and one step back."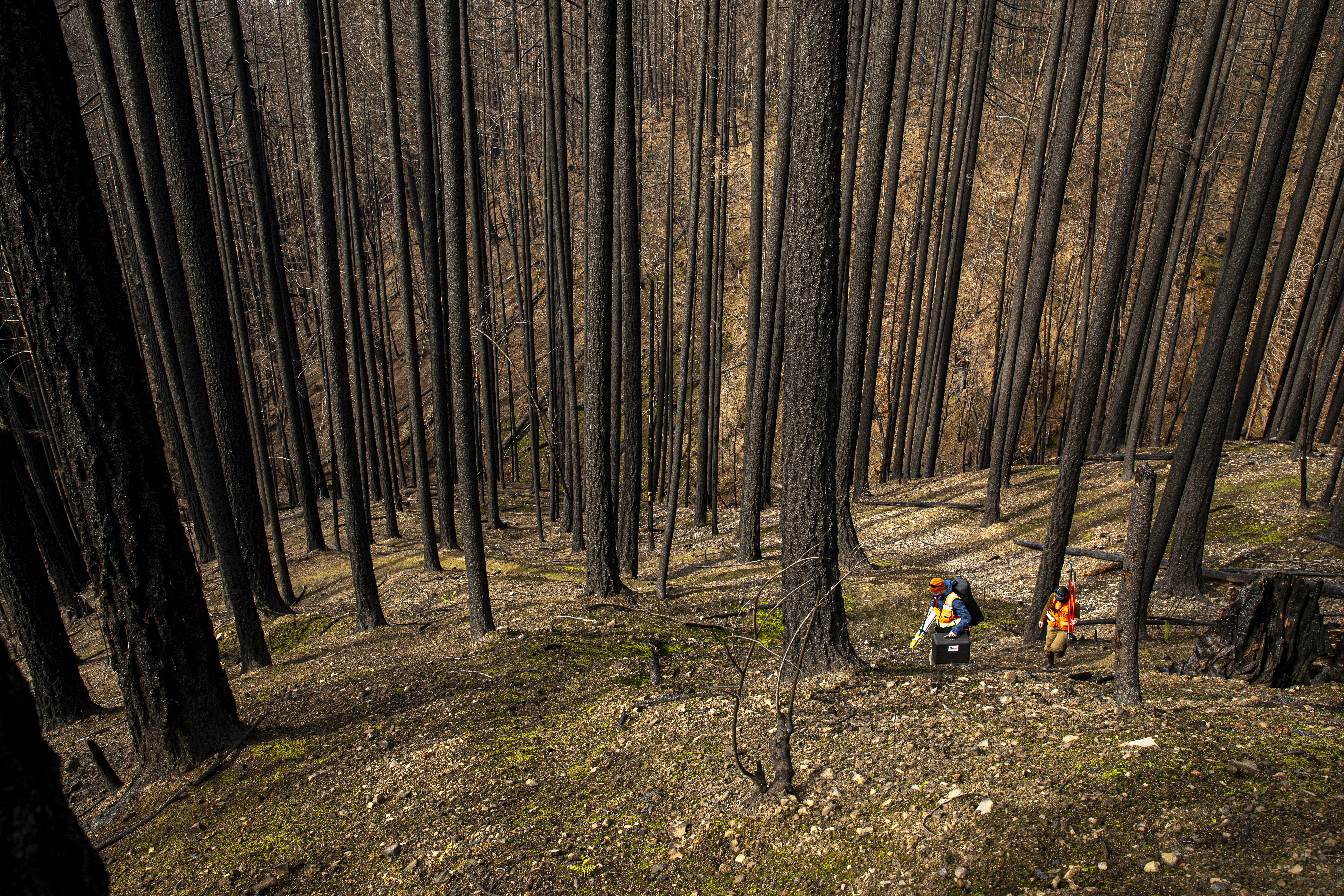 To document the condition of post-fire hillsides in areas likely to experience debris flow, researchers collected high-resolution aerial imagery and lidar data, which will be used to generate 3D images that show detailed topographic information. This will be used to map post-fire sediment and debris loading of channels and to monitor erosion. By documenting the landscape in the immediate aftermath of a fire, especially before vegetation recovers, researchers can then revisit the sites following significant storms to document changes.
Once the data are ready for analysis, they will be made available to the broader research community through a repository called DesignSafe-CI, which not only archives data but has helped standardize procedures for sharing results. Wartman expects the data set will be utilized by researchers for several projects, such as investigating contaminated groundwater, tracking vegetation recovery, and studying large-scale erosion unrelated to landslides.
"There's a lot of interest in collecting post-wildfire data to understand how the landscape will heal and change in the aftermath," Wartman says. "We now have a data set that will provide a baseline on some of the longer-term environmental aspects of fire."