Brooke Fisher
UW researchers, including professor Tim Larson, uncover previously unknown hazards of aircraft pollution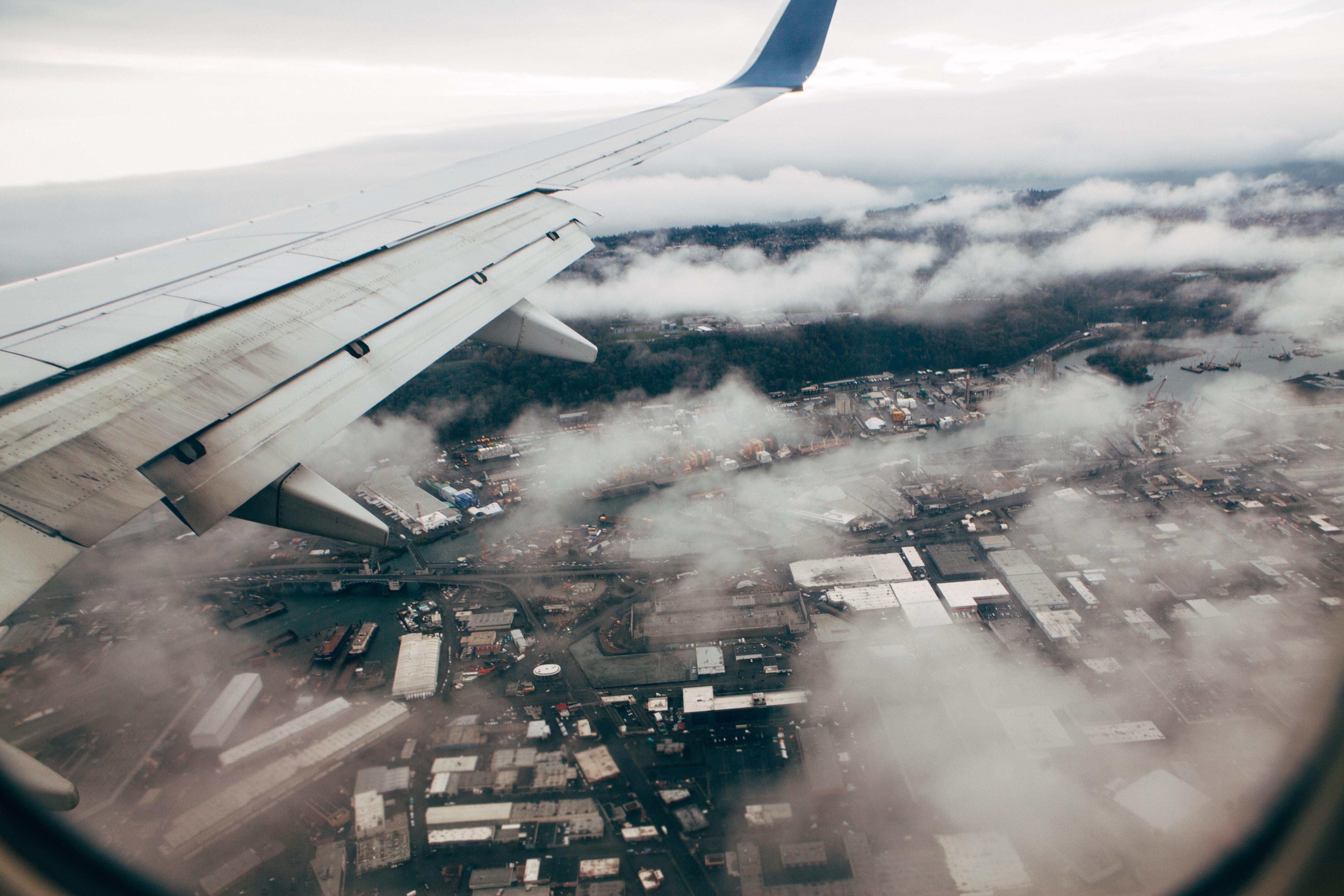 The impacts of air pollution on communities living near airports are no longer up in the air, thanks to breakthrough research that has not only identified the previously unmeasured footprint of aircraft-originating air pollution, but has started to unravel public health concerns and explore mitigation measures.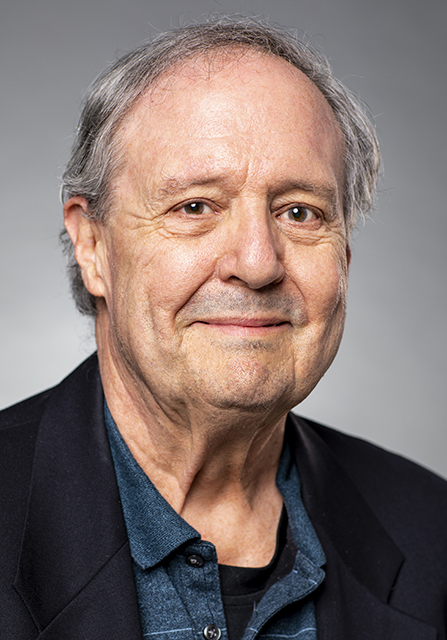 CEE professor Tim Larson has been involved in all of these efforts, in collaboration with researchers at the UW; University of Southern California; Tufts University and University of California, Los Angeles. In recent years, there has been a flurry of activity after researchers discovered a way to distinguish air pollution originating from aircraft from other sources, such as freeway traffic. This enabled them to map the corresponding footprint of aircraft air pollution.
"A lot of air quality studies were done near airports, but what was not fully appreciated were the impacts further downwind and the ultrafine particle plume that encompassed a larger area," Larson says. "It's clearly an issue of concern for people living near the airport."
The research may have considerable public health impacts, as ultrafine particles are not monitored or regulated by the federal government, although they may negatively affect health more than larger air pollution particles. In the United States, 40 million people live near major airports — and the population tends to be lower income minority groups and people of color.
"There is a lot of ethnic and racial diversity in South King County that overlaps with where the airport is and where the flight paths are," says Environmental & Occupational Health Sciences (EOHS) associate professor Edmund Seto. "Roadway traffic has traditionally been the major source of ultrafine particles that people have been concerned with, but now there's increasing evidence of health effects from aircraft ultrafine particles."
What are ultrafine particles?
Communities near airports are exposed to ultrafine particle air pollution, which is not routinely monitored or regulated by the federal government. At less than 0.1 micron in diameter, ultrafine particles are 700 times thinner than the width of a human hair. But some ultrafine particles are even smaller — to differentiate these smaller ultrafine particles, which are between 0.01 to 0.02 microns in diameter, the UW researchers coined a new term, "ultra ultrafine particles."
Studying SeaTac Airport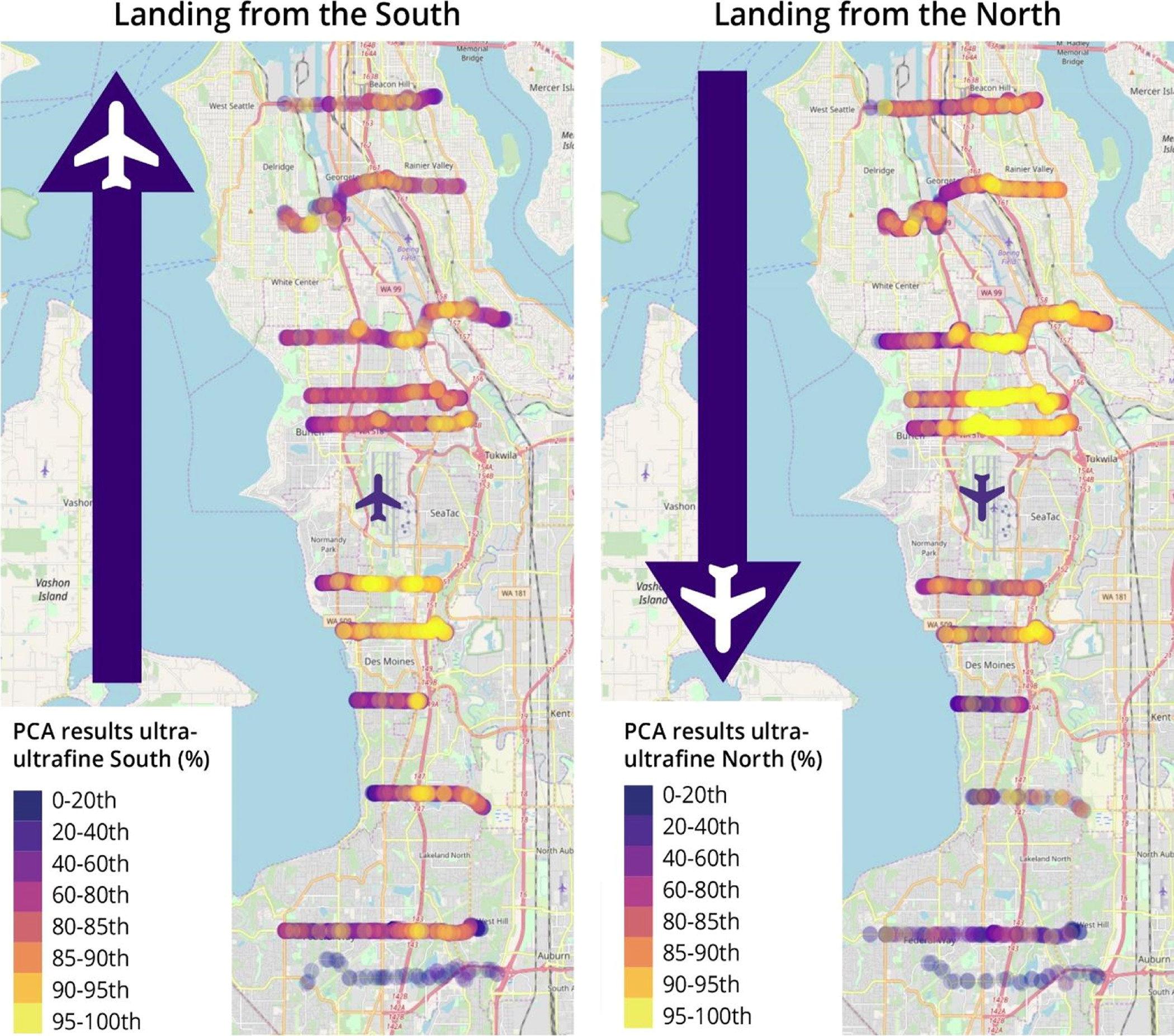 To investigate the air quality near SeaTac Airport, UW researchers completed a two-year study in 2019. The study identified — for the first time at SeaTac Airport — a distinct type of ultrafine particle pollution associated with aircraft, which was found at elevated levels in surrounding neighborhoods and up to 10 km downwind of the airport.
The study built upon research conducted five years earlier at Los Angeles International Airport (LAX), which found that air pollution particles from aircraft are smaller in size when compared to roadway particles and also contain less black carbon. The SeaTac Airport study also made a few notable advances. Researchers determined the size distribution of the ultrafine particles gathered via fixed locations and mobile monitors. Rather than differentiating small and large particles, they measured everything on the spectrum.
"That turned out to be important, as it allowed us to distinguish with more certainty between the aircraft particles and roadway traffic ultrafine particles," says EOHS assistant professor Elena Austin.
The researchers also found higher concentrations of ultrafine particles located under the landing paths, rather than take-off paths. This is partly due to the landing approach bringing jets relatively close to the ground for around four minutes while take-off lasts less than a minute.
Throughout the study, which was funded by the Washington State Legislature, the researchers collaborated with community groups, state agencies and local legislators.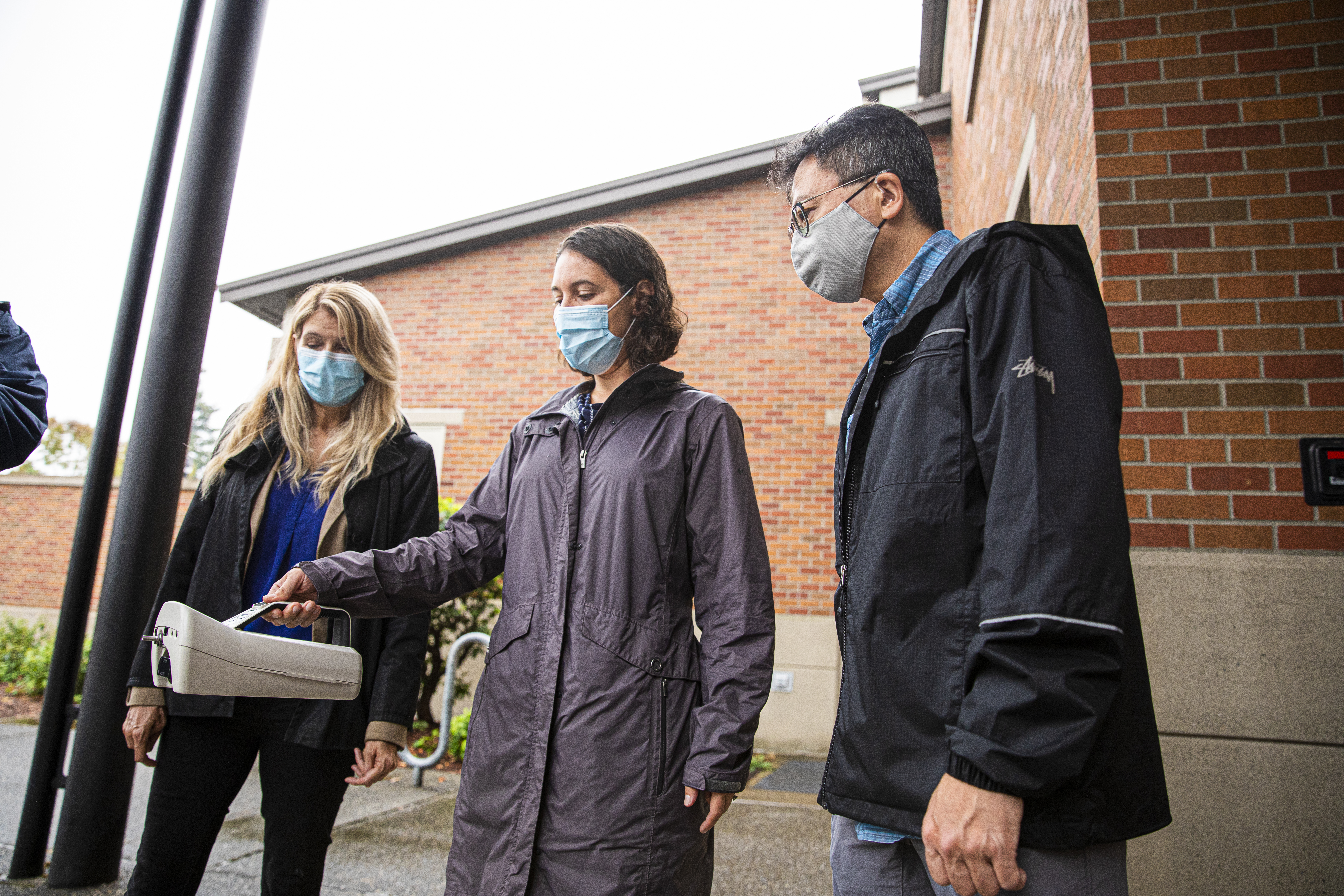 Safeguarding students
In response to the SeaTac Airport findings, the UW researchers are working on a new study to help protect school-age children, who may be especially vulnerable to poor air quality. They are investigating air quality at five schools near SeaTac Airport to determine if ultrafine air pollution impacts indoor air quality. The UW Healthy Air, Healthy Schools project is being undertaken in partnership with the cities of SeaTac, Burien, Federal Way, Normandy Park and Des Moines.
"Before the recent aircraft studies, there was a lot of interest in how schools can protect children from wildfire smoke, which infiltrates quite readily indoors, but less is known about these smaller particles that come from aircraft," Seto says. "Hopefully what we learn will be generalizable to schools in the region dealing with air quality issues."
The researchers are evaluating two interventions for improving air quality inside schools: portable HEPA air purifiers in classrooms and improvements to existing heating, ventilation and air conditioning systems. The pilot study is expected to be completed by December.
A healthy concern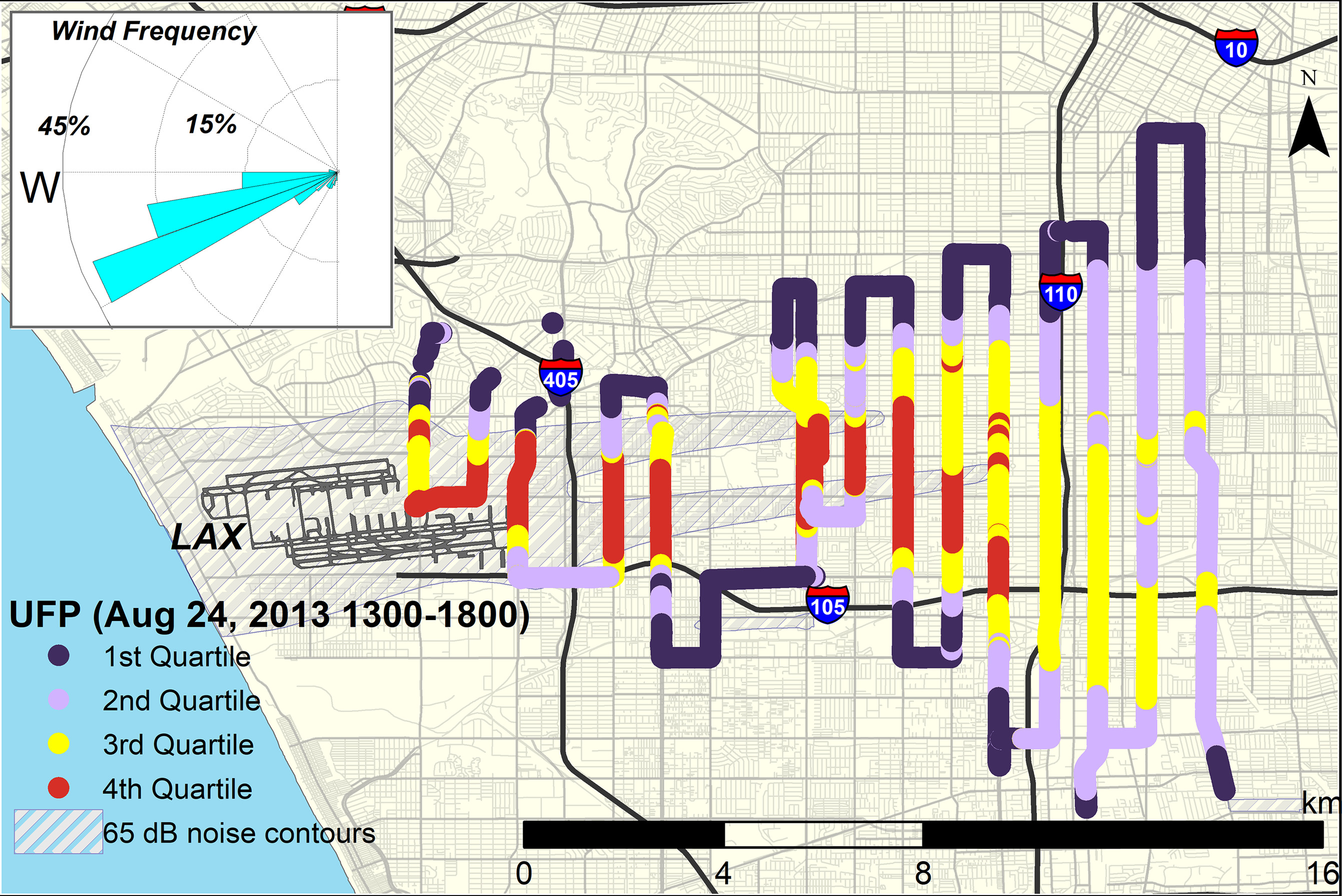 Researchers are now exploring health impacts on people who reside near airports and are exposed to ultrafine particles from aircraft emissions. A recent study found that women who live near incoming flight paths and downwind of LAX have a higher risk of preterm birth.
For the study, birth certificates from the California Department of Health were used to identify all mothers who gave birth from 2008 to 2016 while living within 15 km of LAX. The researchers determined in utero exposures using a novel dispersion model developed at the UW that predicted air quality impacts downwind of the airport. The findings revealed that expectant mothers with the greatest levels of exposure were 14% more likely to experience preterm births.
Premature newborns are at risk for a number of health problems — from heart, lung and brain development to vision and hearing impairments, according to separate health studies. Although it is not known exactly how ultrafine particles lead to preterm birth, studies link exposures to inflammation and increased oxidative stress that can damage cells, proteins and DNA.
"Larger particles can get in the airway, but the body can filter them out," Larson says. "The ultrafine particles are small enough that the body's defenses don't recognize them, so they can go through the barriers between the blood and lungs. They can go to all sorts of organs and can even cross over into the placenta."
Prompted by the findings at SeaTac Airport, the Seattle & King County Public Health Department released a study in December 2020, investigating the health of individuals who live near the airport. The study found lower life expectancy and increased risk of various health problems, from stroke to heart disease to respiratory problems.
"It certainly highlights the need for continued research," Austin says. "We don't know whether it's the air pollution or other types of community exposures near SeaTac that may be contributing to these health disparities, but they certainly exist and are quite striking."
Collaborators
SeaTac airport study
Elena Austin, Edmund Seto, Jianbang Xiang and Jeffry Shirai from UW Department of Environmental & Occupational Health Sciences; and Timothy Larson, Tim Gould and Sukyong Yun from UW Department of Civil & Environmental Engineering
LAX airport study
Neelakshi Hudda and Scott Fruin from University of Southern California, Department of Preventive Medicine; Timothy Larson and Tim Gould from UW Department of Civil & Environmental Engineering; and Kris Hartin from UW Department of Environmental and Occupational Health Sciences
LAX preterm birth study
Sam E. Wing and Beate Ritz from University of California Los Angeles, Department of Epidemiology; Timothy Larson and Sarunporn Boonyarattaphan from UW Departments of Civil & Environmental Engineering and Occupational & Environmental Health Sciences; Neelakshi Hudda from Tufts University, Department of Civil & Environmental Engineering; and Scott Fruin, from University of Southern California, Division of Environmental Health
Originally published June 15, 2021