Brooke Fisher
June 15, 2021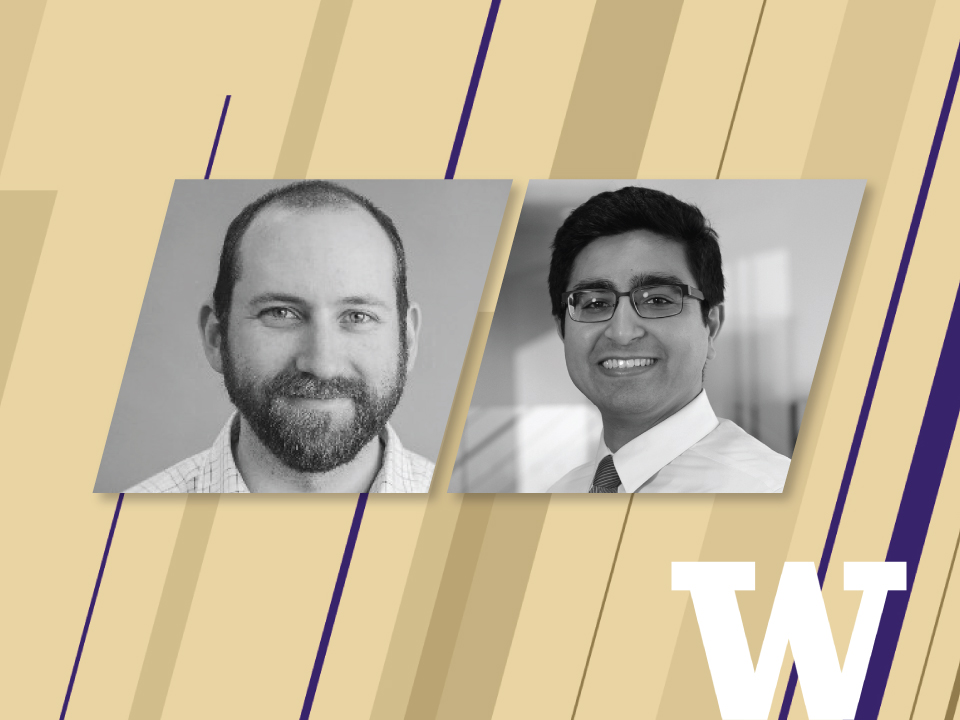 Alumni win NASA contest to design better space toilet
It's definitely an out-of-this-world accomplishment: Two CEE alumni took first place in a NASA contest to design a better toilet for astronauts to use on the moon.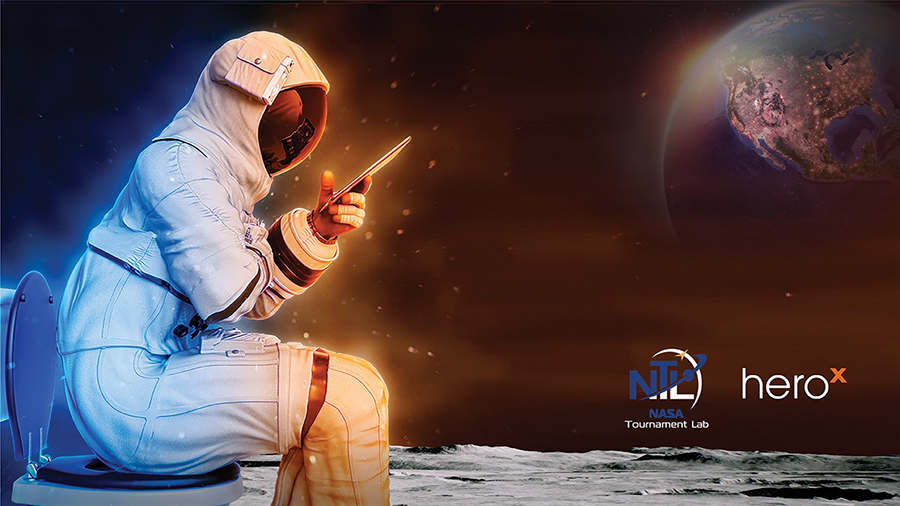 With an innovative, yet straightforward design that also makes space toilets more accessible for women astronauts, alumni Byron "Boone" Davidson (BSCE '11) and Kunal Vaswani (BSCE '11) competed against more than 2,000 teams in NASA's Lunar Loo Challenge. The contest crowdsourced designs for compact toilets that operate in lunar gravity, which is about one-sixth of the gravity on Earth.
"Being a fan of space, it was easy for me to get hooked on this project. I was working on something that could end up on the moon — that was mind-blowing," says Davidson, whose fascination with space dates back to his childhood when he attended the launch of the space shuttle Endeavour in 1993.
Upon learning about the contest, Davidson quickly assembled a team and also contacted someone with experience using space plumbing: retired Air Force Lieutenant General Susan Helms, the first U.S. military woman in space, who was aboard the 1993 Endeavour.
"When the Lunar Loo contest came around, I saw it as a good excuse to reach out to her and ask if she'd be interested in helping us out," says Davidson, whose uncle is a friend of Helms.
Expert advice
Interviewing a former astronaut was more insightful than the team could have imagined. Helms shared her struggles using toilets on various space shuttles, as well as the International Space Station, and explained that space toilets have historically been designed for men.
Since space toilets separate solid waste from liquid waste, a suction hose with different attachments for women and men is employed for liquid waste. This poses one of the biggest challenges for women when using a space toilet, Helms shared, since it's not possible for women to complete both bodily functions at once, due to their anatomy.
Other notable problems, Helms said, were inconsistent vacuum suction, which didn't fully keep waste away from the posterior, and difficulty aiming into the toilet. Space toilets have a 4-inch diameter, in comparison to about 10 inches for standard toilets.
"She said aiming is an on-the-job learning curve. There is even a mock space toilet at the training facility for astronauts to try before they have to use a toilet in space," says Davidson, who is employed by MacKay Sposito, an energy, public works and land development company.
Dynamic design
Although the four-member team didn't have any previous experience designing toilets, they successfully completed their design in fewer than two months.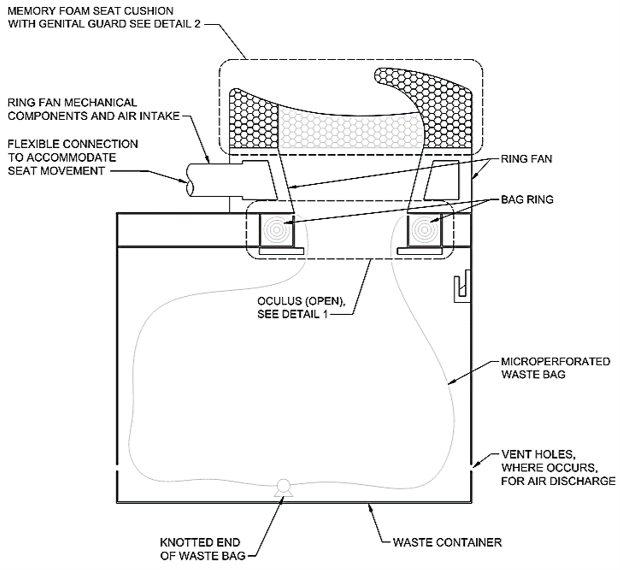 "Our goal, to paraphrase the Navy's KISS principle, was to Keep It Simple, Silly. We developed a straightforward design that adapted existing, proven products in a clear, logical way that is easily serviceable and avoids the pitfalls of the current space toilets," says Vaswani, who is employed at Magnusson Klemencic Associates.
The first challenge the team addressed was replacing suction, which has historically been used to pull waste into space toilets in the absence of gravity. As an alternative, the team decided to try pushing the waste down from the top of the toilet. To do so, they utilized one of the most powerful fans on the market, the bladeless Dyson Ring Fan, which they placed directly below the toilet seat and positioned to blow downward.
To make the toilet easier for women to use, the team's design allows liquid and solid waste to be collected in the same chamber. The design also makes aiming easier with a larger seat, which is crafted from memory foam to create a better seal.
Another signature element of the team's design was a new approach to waste collection. Modeled after the Diaper Genie, which seals babies' diapers separately upon disposal, waste from the space toilet can be sealed automatically between uses.
Ready to launch
NASA engineers are now taking the top winning designs into consideration as they develop a space toilet that will be utilized specifically for NASA's Artemis program, which intends to land the first woman and next man on the moon in 2024.
"I do hope I can say something I put my fingerprint on made it to the moon!" Davidson says.