Brooke Fisher
June 15, 2021
Alumna Kris Betty (BS '83) dedicated her career to the advancement of public works in the region. To do so, she not only built large infrastructure projects — she also built trust.
In recognition of Betty's work to improve the civil engineering field by increasing public agencies' confidence in the construction management process, she is the recipient of the second annual CEE Distinguished Alumnus Award. Founded by CEE chair Laura Lowes, the award acknowledges the achievements of alumni in industry and highlights how civil and environmental engineering degrees create meaningful impact.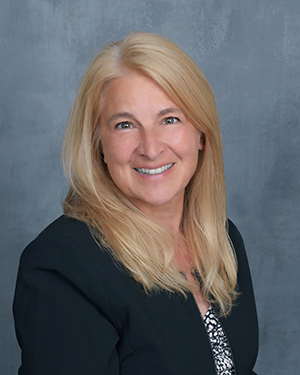 "Early on in my career, there was a fundamental lack of trust and mismanagement between project owners and contractors, so there was an opportunity to bring professionalism, attention to detail and accountability to how designs get constructed" says Betty.
Having identified a need that wasn't currently addressed in the profession, and which she felt passionate about, Betty founded KBA, Inc. in 1994. Based in Bellevue, Washington, the engineering firm specializes in construction management services for large-scale transportation, water and wastewater,port facility, and land development projects.
"Making sure that project owners receive a good product and good value with taxpayer dollars is really important," says Betty, who retired from KBA in 2019. "The way that taxpayer money is deployed and handled must comply with the community commitments that have been made."
Over the years, Betty grew the company from one person to more than 100 employees and oversaw the management of multi-million dollar construction projects for local and regional entities including the Washington State Department of Transportation, Sound Transit, King County, King County Housing Authority and City of Seattle. Enhancing trust and productivity between public agencies, construction managers, and contractors, Betty says, relied on a new approach.
"It's deeper than communication, it's the ability to spot potential problems and diligently pursue resolution," Betty says."Conflicting priorities often arise during the construction phase of a project, resulting in cost, schedule, technical, or compliance issues. My team helped owners, contractors and designers reach a consensus on appropriate solutions."