June 22, 2021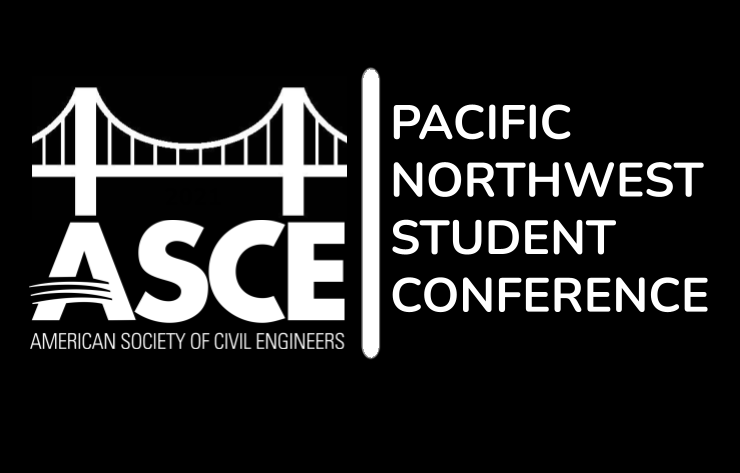 Hosting a virtual regional conference that successfully engaged attendees was a competition in and of itself — but UW American Society of Civil Engineers (ASCE) student chapter officers were up for the challenge.
"If you are planning for an in-person event, you just have to reserve a room and the rest kind of happens," says ASCE president Jake Kim (BSCE '21). "We had to play around with how to make it more engaging — that was pretty difficult, more difficult than I thought."
The UW hosted the 2021 ASCE Pacific Northwest Student Conference in mid-April, which was the first regional competition in two years due to the COVID-19 pandemic. Although the previous year's ASCE leadership team fundraised and organized an in-person competition for 2020, it was cancelled at the last minute.
This year, 12 schools from the Pacific Northwest Region participated in the three-day virtual competition, with a combined attendance of about 250 students from Washington, Idaho, Oregon, Montana and Vancouver B.C. During typical years, the event included six separate competitions. This year, only four were held: concrete canoe, water treatment, sustainable solutions and a technical paper.
Encouraging engagement
To enable students from different schools to interact during the virtual conference, the organizers utilized a virtual event platform called Remo, which simulates a conference hall with a stage and tables for participants, where they can "sit" and socialize. To encourage attendees to get to know one another, seating assignments were frequently rotated and ice breaker questions were introduced. Other creative strategies included drawing competitions and prizes for answering questions such as what is the longest bridge in the world?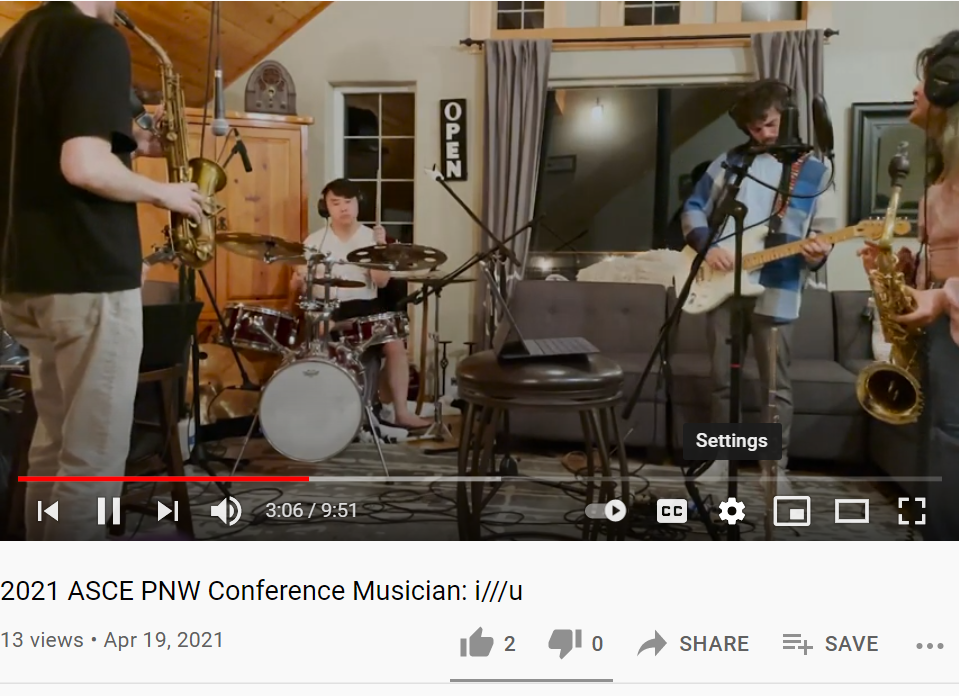 The organizers also wanted the banquet to be especially memorable. To do so, they hired a popular band, i///u, to create a music video, which they played during the banquet. They also sent out Uber Eats gift cards for participants and hosted several engaging speakers, including alumnus Jon Magnusson (BSCE '75).
"It sounds easy, since it's online, but we had to be creative and that takes another level of effort," Kim says. "One of the most fun parts of the conference is all the connections you make with students from other states."
Enjoy videos
From the opening ceremony to the awards banquet, videos detail the various conference events.