September 9, 2021
In recognition of an innovative approach to transportation education, the UW CEE Online Master of Supply Chain Transportation & Logistics (SCTL) program has been honored with the 2021 ITE Transportation Education Council Innovation in Education Award.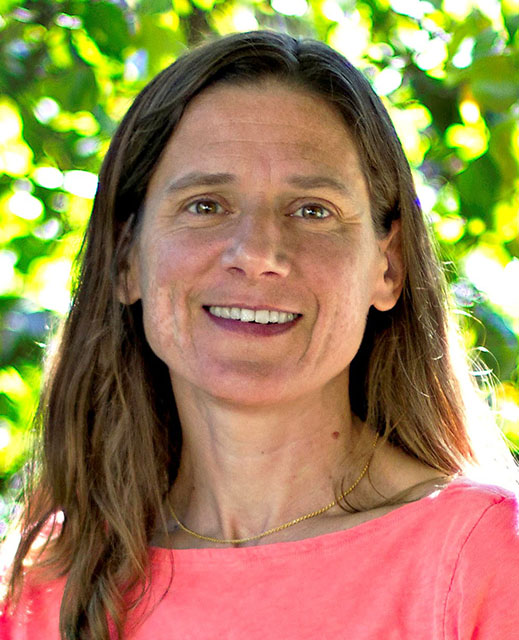 "It is particularly gratifying to be recognized for this work, as it reflects a decade of commitment on behalf of the entire team," says SCTL director and professor Anne Goodchild. "Out of a desire to serve our students and deliver the best program possible, we've worked to understand the needs of industry, find the best and most committed instructors and listen carefully to our students and alumni."
Since 2013, the SCTL Center has delivered an innovative online learning experience to more than 250 students. The two-year part-time master's degree program combines an in-person graduate program with the convenience of an online program to meet the needs of working professionals. The hybrid teaching model kicks-off with an intensive in-person Residency Week allowing each year's incoming cohort of about 30 students to build community by interacting with faculty, alumni and current students. This is followed by online classes where students continue to engage with one another. Students view lectures online prior to class, which allows increased flexibility and frees up class time for discussion and other interactive activities.
"We've taken an ambitious approach where we use technology to open doors and improve the experience, but never to replace the essential nature of personal relationships. We never lose sight of the students we are serving," Goodchild says.
The SCTL program's subject-matter is also innovative, as it is the first program to focus exclusively on the logistics and transportation elements of the supply chain, which fills a gap in supply chain education, says Goodchild. Another unique element of the program is the involvement of the Advisory Board, comprised of industry leaders and senior executives from Amazon, Boeing, Nordstrom, Microsoft, Costco and CEOs of innovative early-stage supply chain technology companies. In addition to advising faculty on various aspects of the program, advisory board members also regularly interact with students and provide students with feedback on their final projects.
The overall success of the program is thanks to the work of the staff overseeing the program, says Goodchild, which includes Director of Program Operations Bill Keough, Program Advisor Jennifer Ross and Public Information Specialist Katie Ward.