December 13, 2021
Delivery drivers spend a significant amount of time doing something other than delivering packages: searching for parking. But that may change one day soon, thanks to a team of researchers that has developed a real-time parking availability app.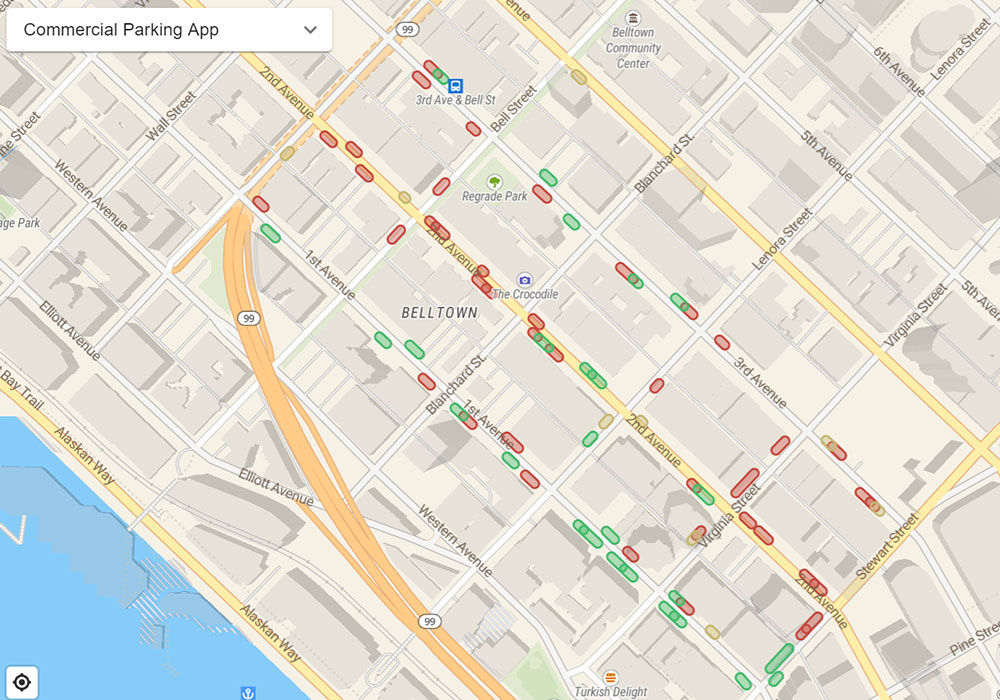 "The idea is that if drivers had this information, they could make better and more efficient decisions about parking and routing," says Supply Chain Transportation and Logistics Center (SCTL) Director and Professor Anne Goodchild. "The crux of their job is finding parking and making quick deliveries, yet they have no visibility into parking availability."
As part of a multi-pronged approach to improve the "final 50 feet" of the goods delivery system, which is when delivery drivers must locate both parking and customers, a team of researchers in SCTL's Urban Freight Lab oversaw the development of the parking app. The researchers are currently evaluating the technology to determine how it may benefit delivery drivers, as well as reduce traffic congestion and carbon emissions. The project is funded by a three-year U.S. Department of Energy grant, which is now in its final year.
Testing the technology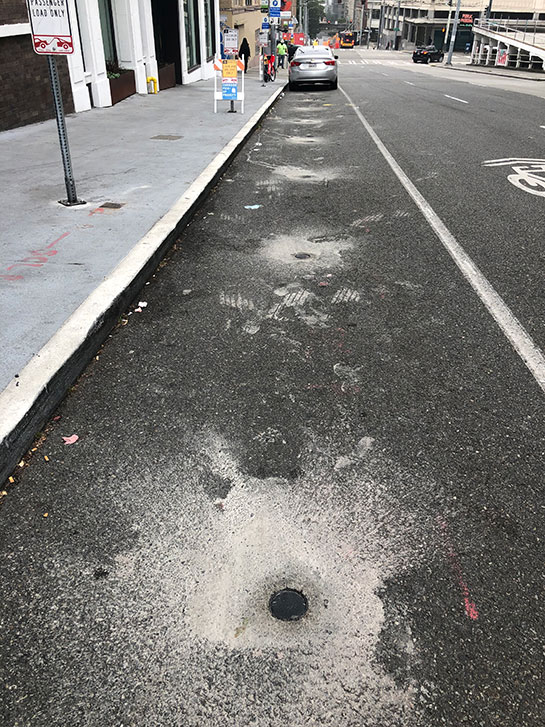 Available since January 2021, the app provides real-time parking data for two locations in the Seattle area. The primary location for the study is downtown Seattle's Belltown neighborhood, where more than 270 electromagnetic sensors were installed every 10 feet in the curb lane. On a smaller scale, several camera-based sensors were installed in Bellevue.
"None of the carriers have real-time curb visibility — this is new technology," Goodchild says.
The researchers are currently analyzing data collected last summer when they rode along with delivery drivers. The researchers also solicited input via focus groups with Urban Freight Lab partners, which includes parcel and goods delivery companies.
"The experiment we did was quite fun. We got fake packages and a randomly generated list of delivery addresses in the study area," says postdoctoral research associate Giacomo Dalla Chiara. "Some of the drivers used the app and others used only the visibility of the curb to find available parking."
Inspired by data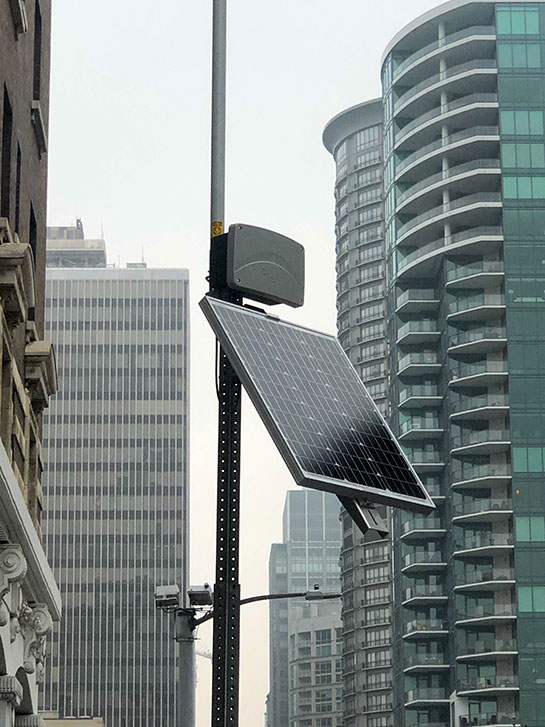 The idea to develop the app was inspired by a recent study conducted by Dalla Chiara and Goodchild, which revealed that almost 30% of a commercial vehicle's driving time is spent cruising for parking — when drivers circle around their destination searching for parking.
"We quantified how inefficient the current system is, which was the motivation for this solution," Goodchild says. "Commercial vehicle drivers have different behaviors and decision-making criteria. They are trying to park quickly and we see the consequences of that when they park in places we don't want them to park, sometimes obstructing traffic."
For the study, the researchers investigated 2,900 trips performed by a fleet of commercial vehicles delivering and picking up parcels in downtown Seattle. They recorded an average estimated parking cruising time of 2.3 minutes per trip, which accounted for about 28% of total trip time.
Sparking solutions
Since the researchers are primarily focused on developing a proof-of-concept solution, they hope the technology will be a catalyst for public and private sector solutions and continued development. This may include rolling the technology out to commercial carrier companies.
"Our purpose is to evaluate the potential for this type of solution to benefit regional transportation and reduce carbon emissions," Goodchild says.