December 13, 2021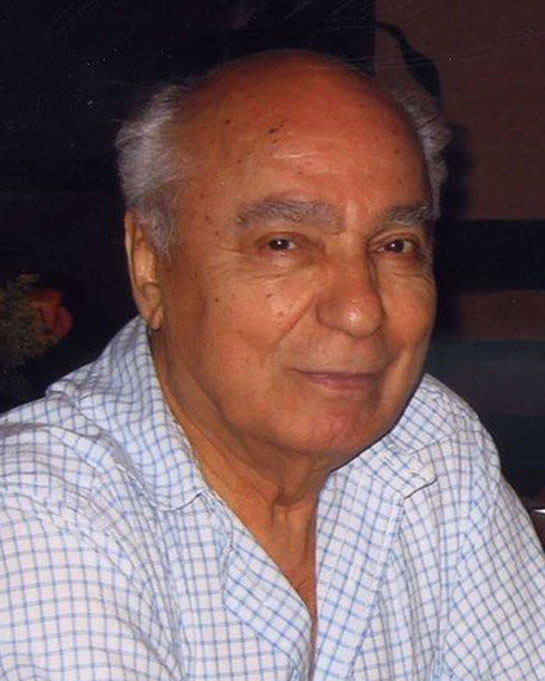 Growing up amid the stunning turquoise and emerald waters of Greece, perhaps it is no surprise that Professor Emeritus Demetrios "Dimitri" Spyridakis dedicated his life's work to keeping waterways pristine. A longtime CEE faculty member, Spyridakis passed away at the age of 89 in October 2021.
"Dimitri was, above all, a fabulously warm, generous and fun person," remembers Professor Emeritus Mark Benjamin. "He was much beloved by students."
Spyridakis received a bachelor's degree from Athens Agricultural College in Greece, followed by a Ph.D. in soil chemistry from the University of Wisconsin, Madison, where he was an instructor for five years. He then joined the University of Washington and taught courses in water and soil chemistry for 25 years until retiring in 1995.
Spyridakis conducted research on water pollution, with a specific interest in the role of lake sediments contributing to lake eutrophication through the release of nutrients. Eutrophication occurs when a body of water is overwhelmed with nutrients and minerals, which can result in blooms of algae that are often toxic and can degrade water quality.
"Few people were studying the role of sediments in the 1970s," says Professor Emeritus Gene Welch. "Dimitri brought a vast knowledge of the chemical and physical aspects of lake sediments and the rate of accumulation — all aimed at the control of lake eutrophication."
Spyridakis's journey to the United States in 1957 to pursue graduate studies in Wisconsin was full of adventure. His brother arranged for him to depart from Greece with the owner of a merchant marine ship. Arriving in Virginia with very little money, Spyridakis's shipmates collected funds to help him reach New York, where he connected with the Greek community. The president of the local Greek Club gave him $100, which was enough to buy a Greyhound bus ticket to Madison. Arriving in Wisconsin, Spyridakis was a complete stranger, but he quickly found housing and a part-time job to help pay for tuition thanks to members of the local Greek community.
Spyridakis's Greek heritage continued to be an important part of his life. He visited Greece frequently over the years with his family, and colleagues even joined him on occasion.
"A small group of friends and I visited Dimitri in Athens while he was on sabbatical. He treated us royally, taking us to a bunch of his favorite haunts and treating us to some very special ouzo," Benjamin recalls.
Spyridakis is survived by his wife Jan, a professor emeritus and former chair of the UW Human Centered Design & Engineering Department, and two children.