December 13, 2021
$2M from NSF to design an 'adaptable society'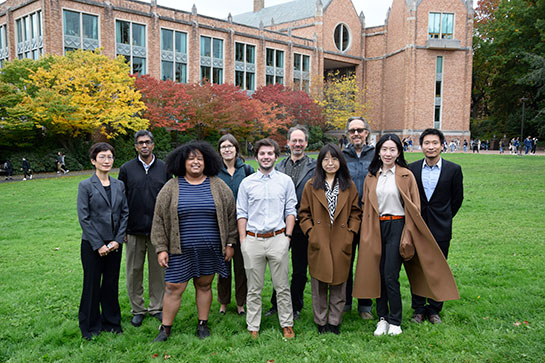 A team led by Professor Cynthia Chen has received a nearly $2 million grant from the National Science Foundation to further research into how urban societal systems can be organized to be both efficient and resilient. The Leading Engineering for America's Prosperity, Health and Infrastructure (LEAP-HI) project supports fundamental research to generate the knowledge, mechanisms and tools needed to design an adaptable society, which can switch between different operating strategies depending on the situation. Ideally, people in these societies are informed about and can adapt to system changes without undue hardship. The LEAP-HI project will integrate people, businesses and transit into a network, enabling a better understanding of how society can adapt to different disruptions. The grant provides funding over four years to researchers at the UW, Arizona State University, the University of Notre Dame and The University of North Carolina at Charlotte.
Research, education hub on coastal resiliency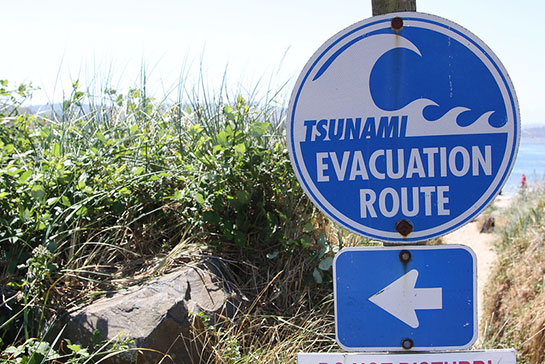 The National Science Foundation has funded a $19 million multi-institutional team that will work on increasing resiliency among Pacific Northwest coastal communities in Northern California, Oregon and Washington. CEE faculty involved in the effort are Professors Alex Horner-Devine, Marc Eberhard, Jeff Berman and Joe Wartman. Led by Oregon State University (OSU) and the University of Washington, and based at OSU, the hub's multidisciplinary approach will span geoscience, social science, public policy and will include community partnerships. The hub will prioritize community engagement and research and will train a new generation of coastal hazards scientists and leaders from currently underrepresented communities. The Pacific Northwest coastline is at significant risk of earthquakes from the Cascadia Subduction Zone, an offshore fault that stretches more than 600 miles from Cape Mendocino in California to southern British Columbia. The region also faces ongoing risks from coastal erosion, regional flooding and rising seas due to climate change.
'We need to be patient' — Dawn Lehman on the Champlain Towers collapse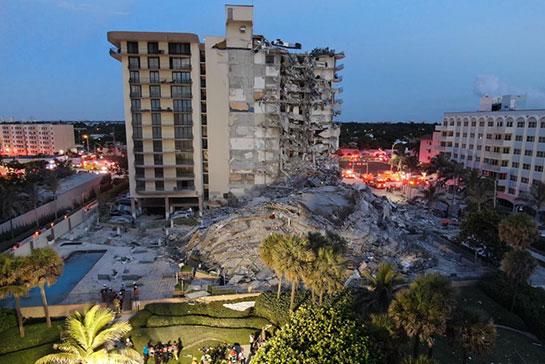 Following the partial collapse of the Champlain Towers South building, a 12-story beachfront condominium in the Miami suburb of Surfside, Florida, Professor Dawn Lehman has provided expert commentary to various news outlets including the New York Times, New York Post, USA Today and Miami Herald. In collaboration with the Miami Herald, Lehman employed techniques to the forensic investigation that she typically uses for post-earthquake evaluation, including the use of an advanced, validated nonlinear modeling approach to investigate different collapse scenarios. While it is still unknown what caused the building collapse, Lehman gives insight into why corrosion alone is not likely to blame. "In short, corrosion is not the sole cause — it existed before the collapse. There are other important issues, and likely more than one of them contributed to this unimaginable failure," she says. Offering a list of common culprits that may cause a building to fail, Lehman encourages the public to be patient while structural engineers from the National Institute of Standards and Technology and other organizations complete a comprehensive evaluation using forensic investigative tools. Read the full story.
Cause of deadly debris flow in India determined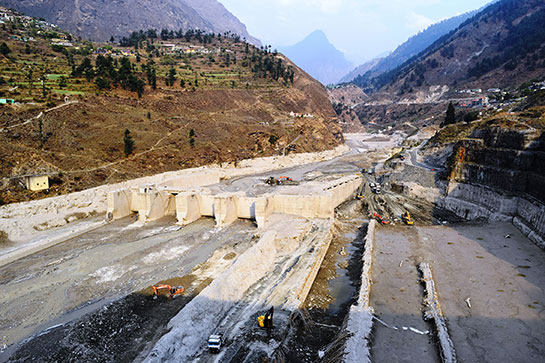 Following a deadly debris flow in the Uttarakhand region of India in February 2021, more than 50 scientists including Assistant Professor David Shean and Ph.D. student Shashank Bhushan worked to determine the cause. The event began when a wedge of rock carrying a glacier broke off of a steep ridge in the Himalayan mountain range. The resulting debris flow destroyed two hydropower facilities and left more than 200 people dead or missing. A self-organized coalition of scientists came together in the days following the disaster to investigate the cause, scope and impacts. The team determined that the flood was caused by falling rock and glacier ice that melted on its descent — not by a lake or diverted river — which will help researchers and policymakers better identify emerging hazards in the region. The study, which used satellite imagery, seismic records and eyewitness videos to produce computer models of the flow, was published in the journal Science.