June 16, 2022
In support of research that aims to develop novel, low-cost composite materials to selectively remove and degrade toxic contaminants in water sources, Assistant Professor Jessica Ray is the recipient of a National Science Foundation Faculty Early Career Development Program (CAREER) Award. The honor supports early career faculty who have the potential to lead notable advances in research and education.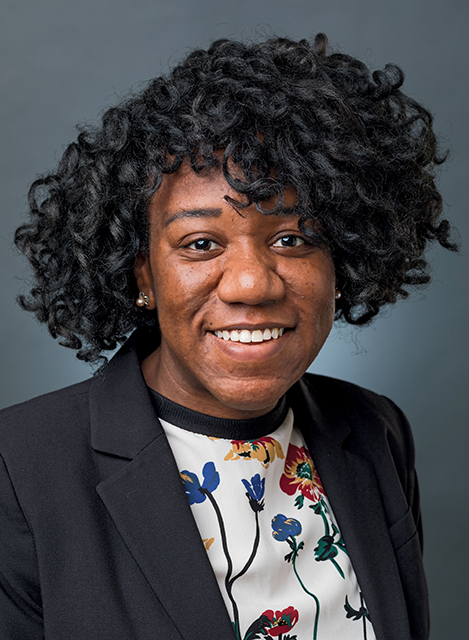 "I am so incredibly thrilled and honored to have received the NSF CAREER Award, which will allow my group to explore an exciting new water treatment technology that has the potential to protect human and environmental health, and increase the safety of water reuse applications," says Ray.
To enhance the safety of the urban water supply, Ray's research group is investigating two approaches for treating water contaminated with a toxic class of human-made chemicals called organohalogens, which pose health risks even at low concentrations. Although the use of organohalogens has been greatly restricted in recent years, and banned from production in some instances, these compounds continue to be discovered in the environment. Ray's group will focus on one class of organohalogens called per- and polyfluoroalkyl substances (PFAS), in addition to other legacy organohalogens.
To target the removal and on-site destruction of PFAS and other organohalogens in water, Ray will leverage two treatment technologies. The first approach is to develop materials capable of selectively adsorbing organohalogens in impacted water; the second approach will explore utilizing reactive, short-lived aquatic species called solvated electrons to destroy organohalogens in water by breaking carbon-halogen bonds.
The research aims to help protect the public's water supply, decrease organohalogen accumulation in humans and aquatic life, and increase the safety of global water reuse efforts. Results of the research will be shared with students, the public and community members directly impacted by organohalogen exposure in Washington State.

As part of the research award, Ray will create a new course for undergraduate seniors and graduate students that focuses on organohalogen properties, exposure, toxicity and remediation. As part of the class, students will create a hands-on water filtration activity and module for the general public at the Seattle Pacific Science Center. Additionally, Ray will partner with the Duwamish Valley Youth Corps to design a culturally appropriate workshop outlining unique organohalogen exposure pathways and risks closely associated with indigenous lifestyles, such as through dietary practices.